Armrock Constructions provides a complete cabinet-making service to compliment our kitchen and bathroom renovations on the Gold Coast QLD. Talk to our team for custom vanities, cupboards, drawers, shelves and storage for your kitchen or bathroom today.
The advantage of the custom-made option is that they are designed specifically for your project and take into account not only the spaces but infrastructure involved (plumbing, electrical, etc). We're getting fantastic results with our custom-made kitchen cabinetry, bench-tops and bathroom vanities. See our projects (below) for more information.
Licensed, Qualified, Experienced
Designed For Your Project
Custom Solutions For Your Budget
Outstanding Results
Custom Vanities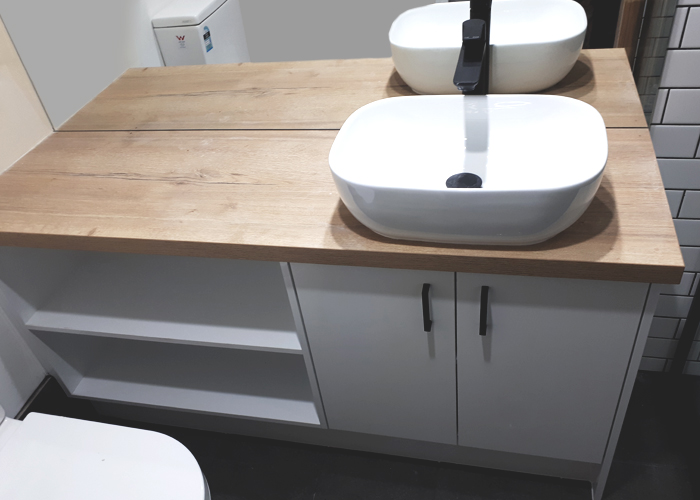 Armrock's custom vanity solutions quickly become the centre of attention in our newly renovated bathrooms. Learn more about our custom vanities here.
Cabinetry For Your Project
If you're looking for a cabinet-maker for your project, please enter your details below. (Note we only service the Gold Coast QLD). We'll get in touch with you, discuss your requirements, and determine how we can help.