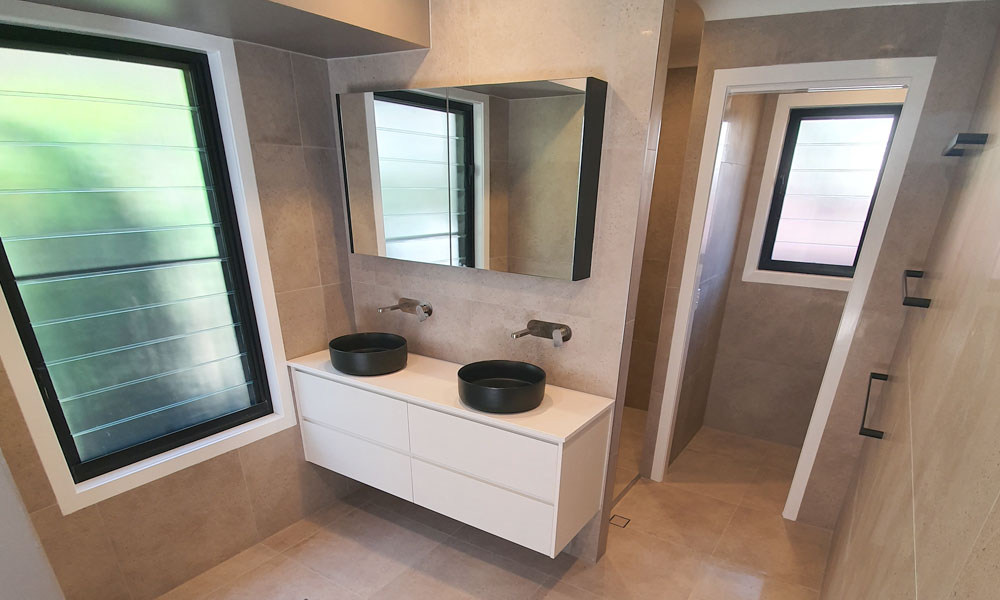 Bathroom Renovation Project Management
Armrock Constructions provides project management to bring your Gold Coast bathroom renovation together. Less stress, better organisation, more efficient, better results.
Bathroom Renovation Project Management
We believe the best way to achieve an outstanding result in our bathroom renovations is with a project management approach. By bringing the entire project together, we greatly simplify the process – and make it more efficient as well. Drawing on our resources, we find we are able to easily adapt to our clients' needs and find a way forward that works. It all begins with a free consultation and quote – contact our team for more information.
Cameron Grant Ruksenas
Great service from the owner Roland. Nothing was a problem and service and price was reasonable! Will recommend to others.
The Advantage of Project Mangagement
As a homeowner, do you want to spend all day chasing tradespeople and trying to organise your renovation? We take you from the first step all the way through to your finished bathroom renovation. We organise the team and capability needed for your project, covering every step of the way, and then undertake the work systematically with an emphasis on efficiency and quality. To learn more about our work, check out our recent bathroom renovation projects:
Bathroom Renovation Projects