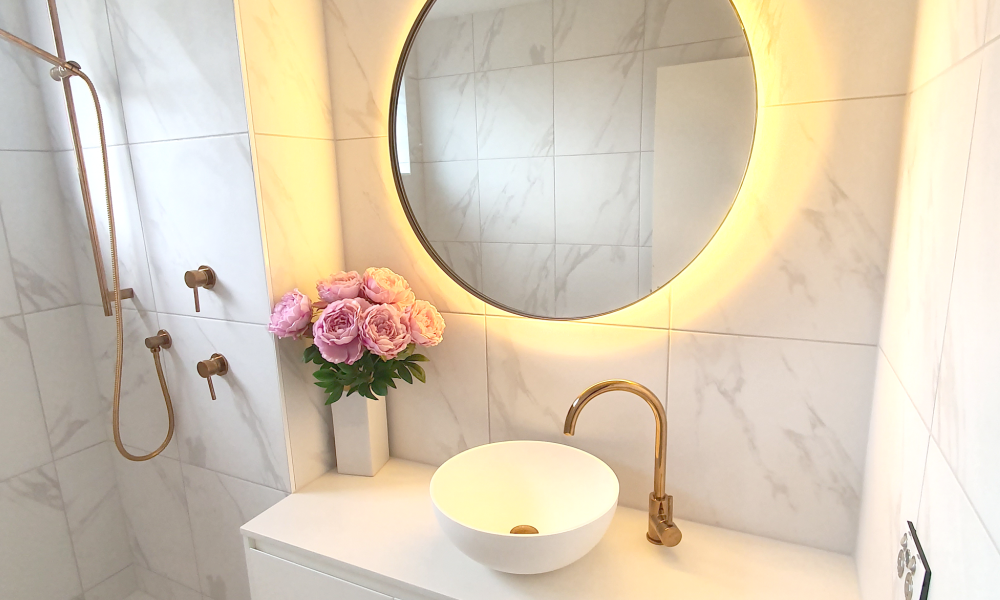 For a comprehensive bathroom renovation service in Robina (4226) on the Gold Coast, talk to our team today. We offer quality solutions and service budget renovations to complete reconfigurations. With all the trades arranged for your needs, project management and a commitment to quality, Armrock is here to take the stress out of your Gold Coast renovation. Talk to our team today for a free consultation & quote.
Robina Bathroom Renovation FAQ
What is the average cost of a bathroom renovation?

Bathroom renovation costs vary, depending on the extent and requirements of the project. Our renovations usually range from $7000 – $15,000, so the average price is about $11,000. We can organise the project to suit your budget – contact us for a free appraisal and quote and we'll get you started on the way towards your new bathroom.
How much does it cost to tile a bathroom?

The cost of tiling depends on the type of tiles, the room, and the extent of tiling. In bathroom renovations, tiles can be used for the floor, walls, splashbacks, in part or whole. Therefore, the cost of tiling is highly variable. We are experienced bathroom renovators and can help you locate the best tiles for your project, and can direct you to local Gold Coast suppliers to ensure you get a great price on your tiles. Learn more about tiling here.
Are laminates a good solution for vanity unit benchtops?