Symmetry – Not Always The Best Option.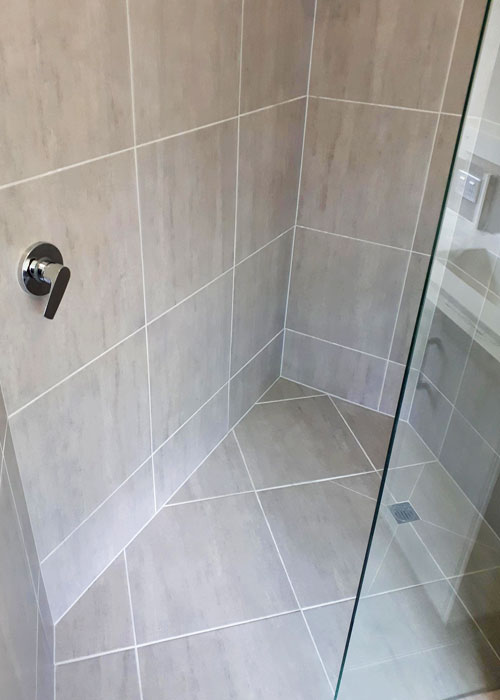 In interior design, symmetry always appears as a safe option – the thinking is that if everything is the same, then less things can go wrong! However, bringing some asymmetrical thinking into the design approach can yield great results, especially in bathroom renovations.
This renovation project, undertaken on the Gold Coast by Armrock Constructions, includes an asymmetrical shower solution – unlike the conventional square or rectangular shapes usually described by showers, this one uses the shape of an irregular polygon.
Although this is a matter of necessity in the case of this renovation, it's interesting to see the value that it adds to the bathroom and also to the argument of increasing asymmetrical aspects in general.
Demolition
Every renovation starts with demolition. By removing the old fixtures and fittings, new possibilities are quickly realised. In the 'before' pictures for this renovation, you can see how the previous vanity featured a long shelf going past the toilet. We've opted to remove this feature and open up the space around the toilet and within the room for our finished result.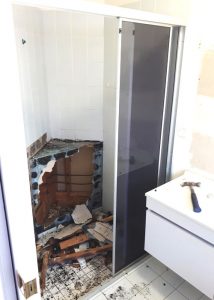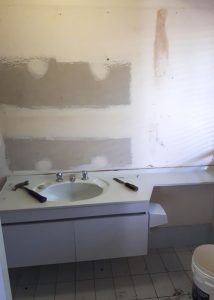 Square Block Rain Shower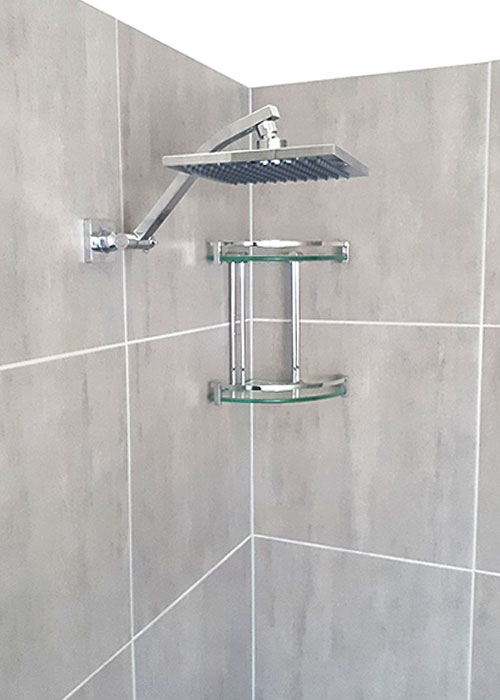 You can tell this shower is going to be a hard one to leave! This type of solution looks great and functions well too. Within this Gold Coast shower space, there is plenty of room to move. Finally there is a neat glass and silver rack for accessories such as soap and shampoo.
Custom Stylish Vanity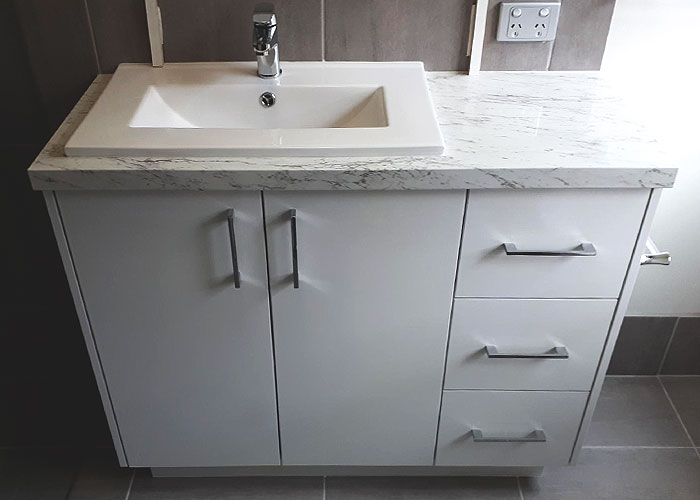 When you work with Armrock Constructions you will find we've got amazing options in custom-made vanities. This example features gloss-white exterior, stylish silver handles, stone-effect laminate top, and a partially raised basin. It's an opulent effect which chooses not to be understated.