In this Gold Coast bathroom renovation project, Armock Constructions created a polished concrete style working with large polished-concrete tiles. This popular aesthetic includes a contrast between the polished concrete grey tones and silver tapware for an industrial look which is also practical and easy to modify with bathroom accessories, since the composition is quite simple. Please read on to learn more about this renovation, or contact our team for a free appraisal and quote for your bathroom renovation.
Polished Concrete Tiles Shower Niche
In this image you can see that we have built a tiled shower niche in – perfect for storage without the need to include any additional holders or containers. These types of niches are popular with our clients – learn more about bathroom tiled niches here.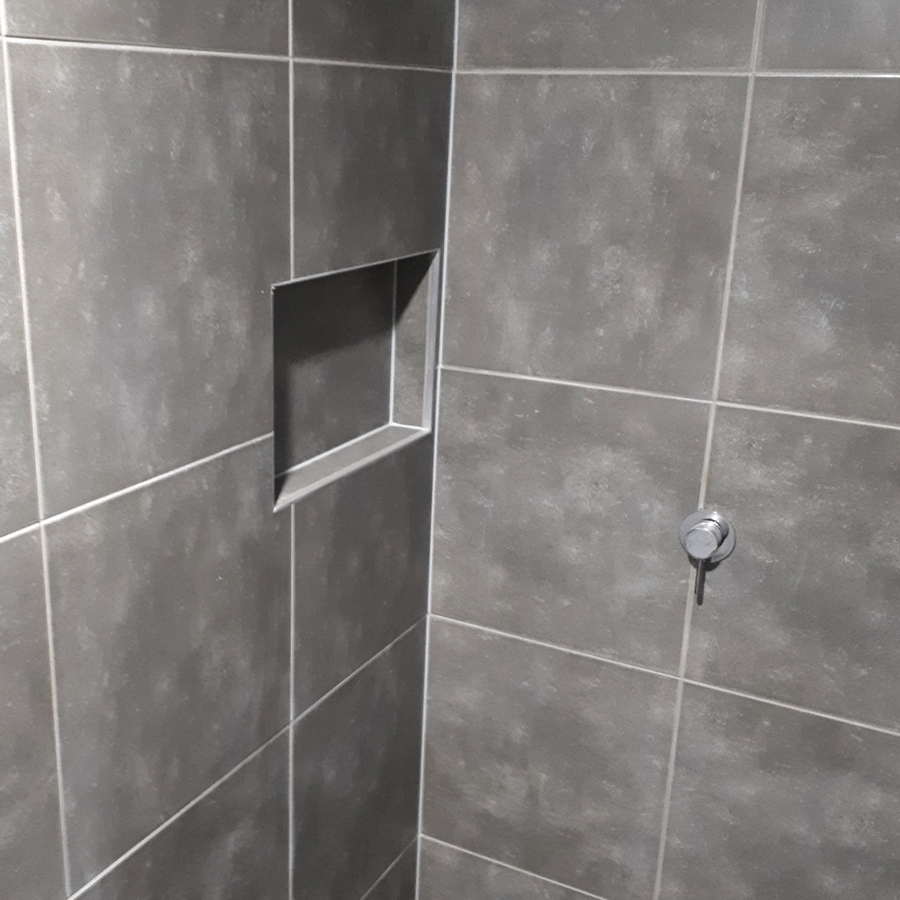 Stainless Steel Strip Drain
As mentioned above, polished concrete pairs up beautifully with silver for an industrial aesthetic which adds interest and robust style to your bathroom. By utilising this longer stainless steel drain, this Gold Coast renovation takes the time to emphasise the silver and ensure the contrasting effect is maximised. There is more information about bathroom drain options here.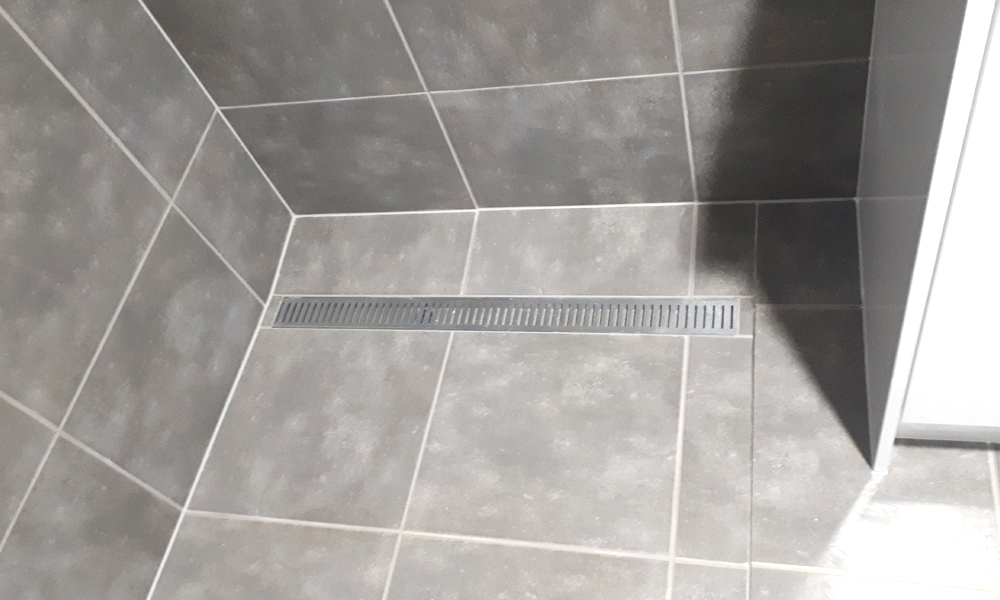 Polished Concrete Shower Solution
Silver tapware goes well with polished concrete. Apart from the contrast between the brighter silver and the more-muted tiles, there is also a textural contrast here as well. With silver tapware highlighting your polished concrete tiles, you can easily extend the relationship through the rest of the bathroom with more silver and gloss-white which compliments both of these very nicely.
Learn more about our bathroom renovation solutions here. We work exclusively on the Gold Coast QLD and look forward to discussing your renovation project.