This project displays the quality finish that Armrock Constructions is renowned for. High-calibre workmanship combined with stylistic expertise is our recipe for success. This Gold Coast bathroom, ensuite & aundry renovation is a delight to behold – let's take a look through some of the features!
Harmonious, Related, But Not Identical
A popular approach with a multi-room renovation such as this one is to opt for an identical stylistic approach. Using the same styles and colours creates a unified and reliable result. When you compare these rooms you will see our team have taken it to the next level. The rooms are related, but not identical. While some features, such as the brushed brassware, repeat through the rooms, other aspects such as the tiling have nuanced differences. The advantage of this nuanced approach is a design with more depth, flavour and visual interest – all delivered while maintaining the sense of relatedness between the rooms.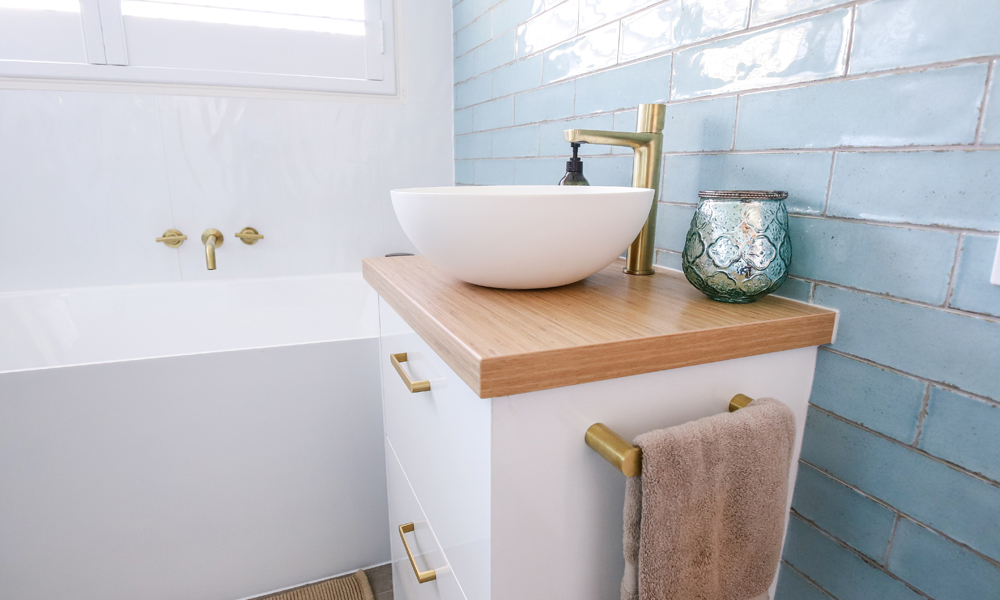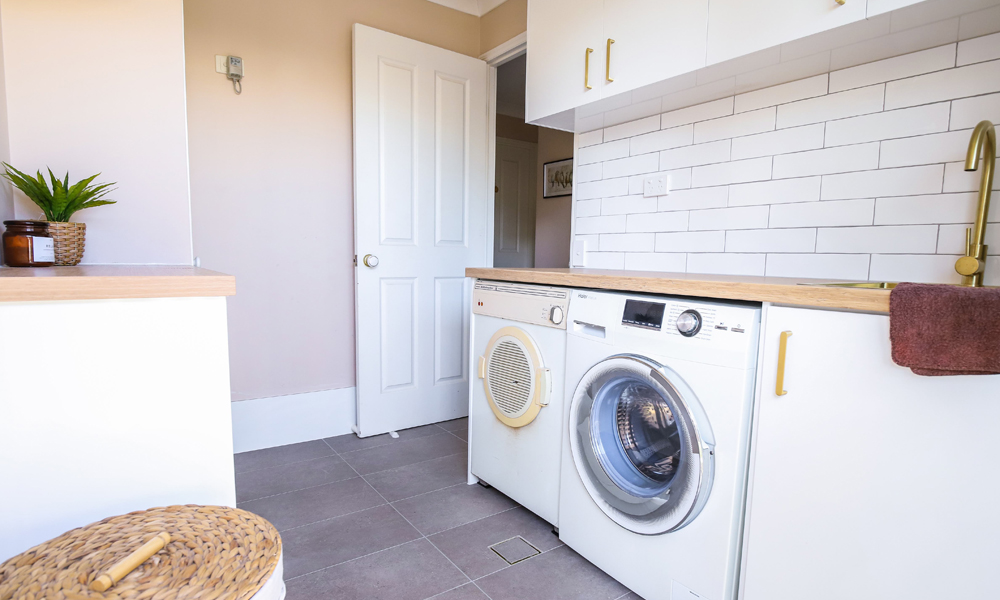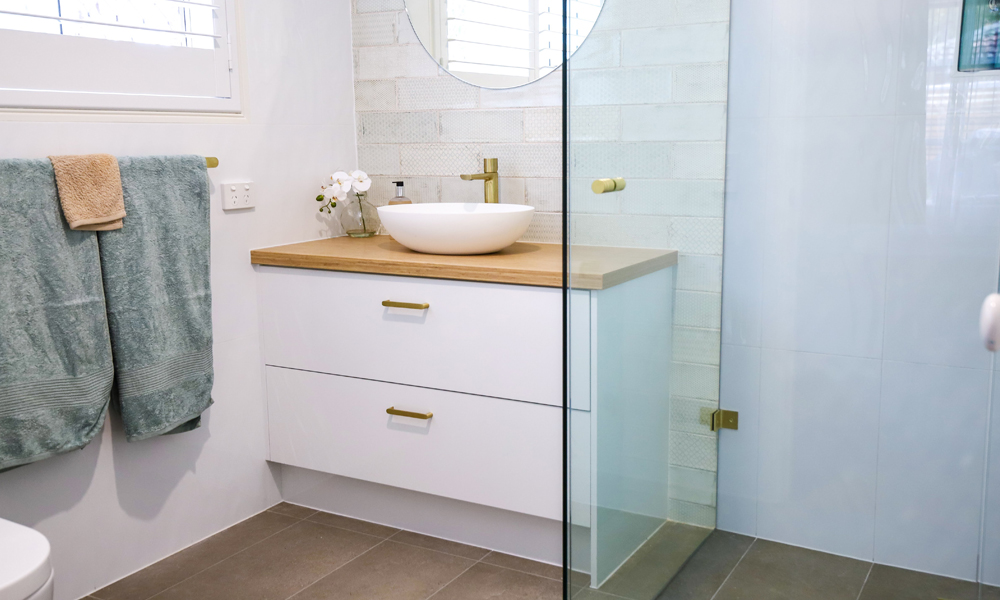 Custom Cabinetry
Custom bathroom vanities are an Armrock signature. In addition to meeting the stylistic requirements for the project, we can ensure your vanity is the perfect fit for the space – this comes in very handy in a renovation situation, helping to accommodate the unique combination of fixtures and fittings making up the new spaces. Additionally, we can handle multiple rooms as in this project, making sure the bathroom, laundry and ensuite styles are working together optimally.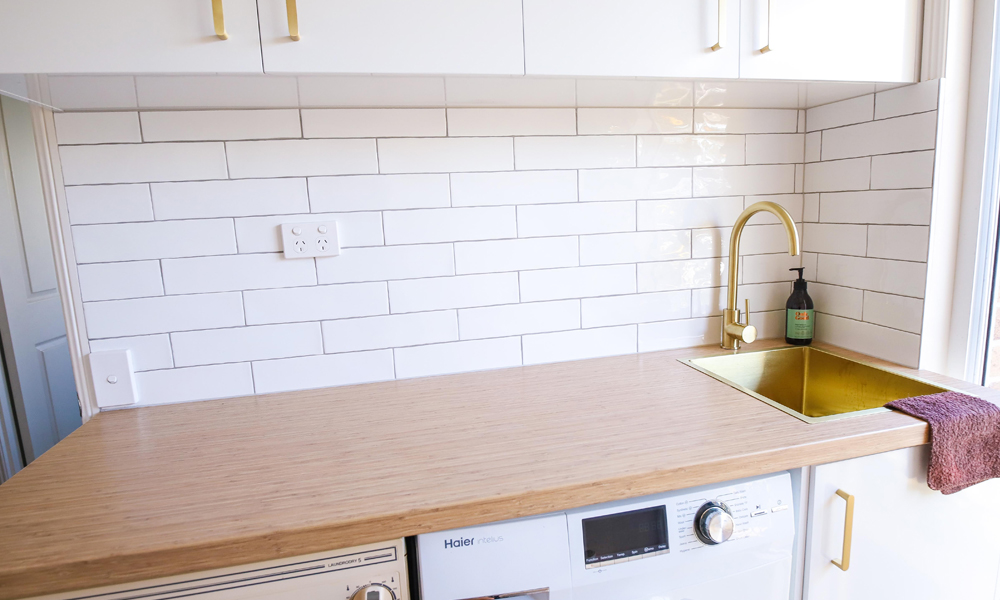 Feature Tiling
Feature tiling is the key to this renovation. Here, tiles are used to relate the rooms while also providing them with their own unique identity. Furthermore, the featured tiles work as a splash back for the vanity, creating a simpler effect with all of the required functionality.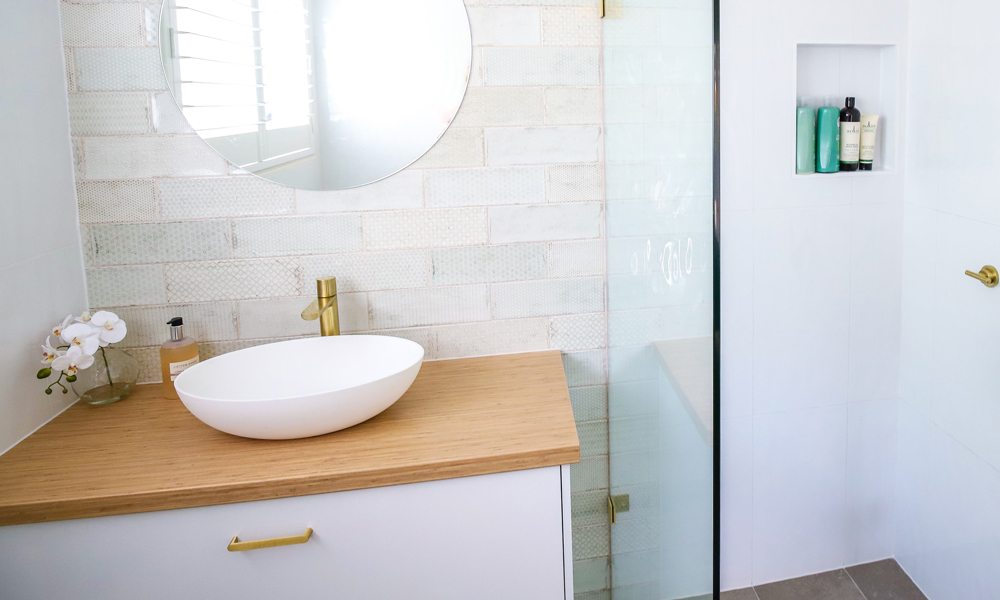 Brushed Brass Fixtures
Brushed brass fixtures links these newly-renovated rooms together, making this Gold Coast bathroom a true standout. The combination of brushed brass fixtures along with the timber compile for a warm look, making these bathrooms inviting and invigorating spaces. Best of all, these simple features create this lovely effect so easily, the result is purely enjoyable and unforced.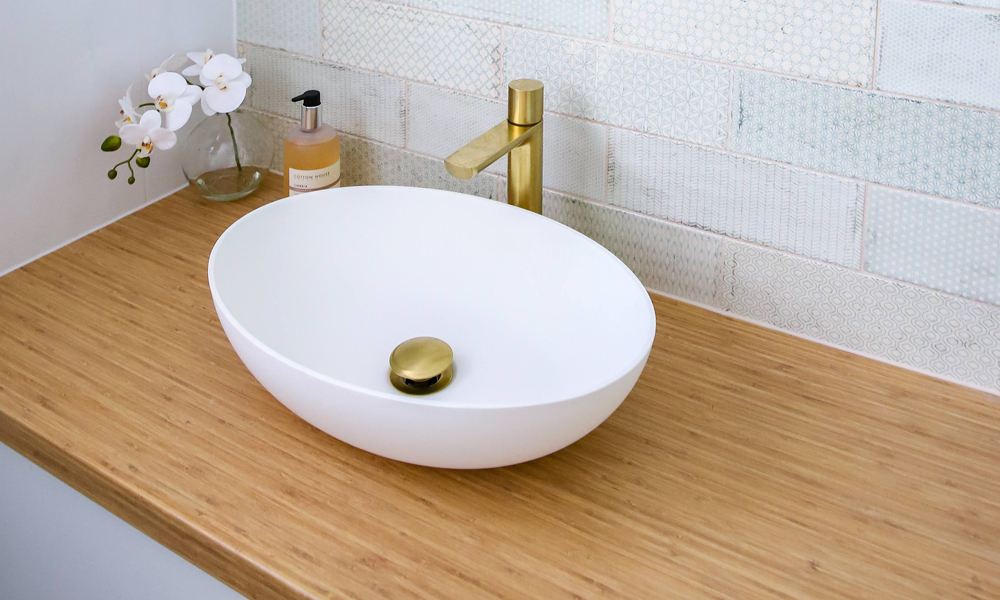 Laundry Luxury
Who said a laundry couldn't be luxurious? The brushed brass tapware and basin in the laundry provide a playful and opulent touch. While the laundry is a functional space, it should also be a nice space in which to spend time!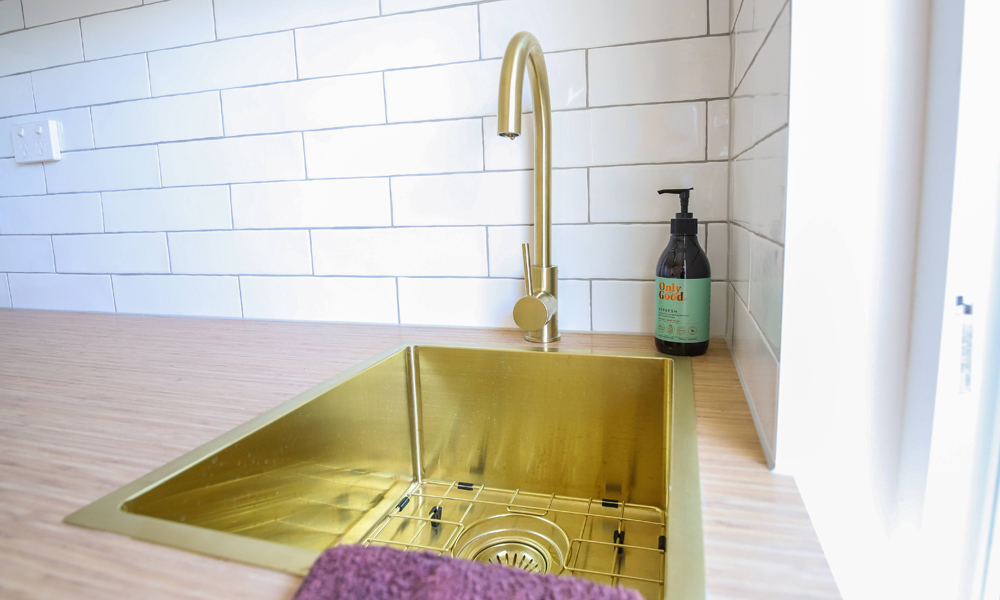 Frameless Shower Screen
Completing this simple but compelling bathroom renovation, a frameless shower screen allows the room to feel open and spacious. Brushed brass fittings connect the spaces, connecting the vanity and shower. This is a lovely bathroom to be in.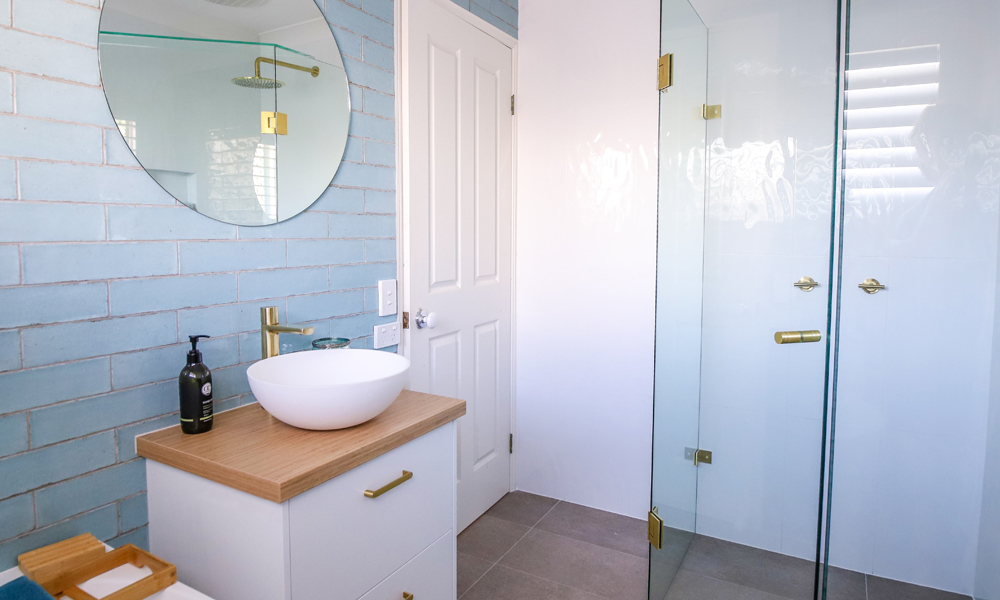 Discuss Your Bathroom
Armrock Constructions is dedicated to quality bathroom renovations on the Gold Coast QLD. If you're considering a bathroom makeover, simply contact our team. We provide a free consultation and quote, and we are dedicated to achieving great results for our clients.