Bathroom renovations are a fabulous opportunity to express your interior design style. Whether you're looking to do a standard bathroom update or looking for something more expressive like this colonial bathroom renovation, Armrock Constructions can help turn your vision into a reality. Featuring a claw-footed bathtub, ornate tiling, custom vanities & VJ panelling, this double bathroom renovation was designed to be seen and enjoyed!
Clawfoot Bathtub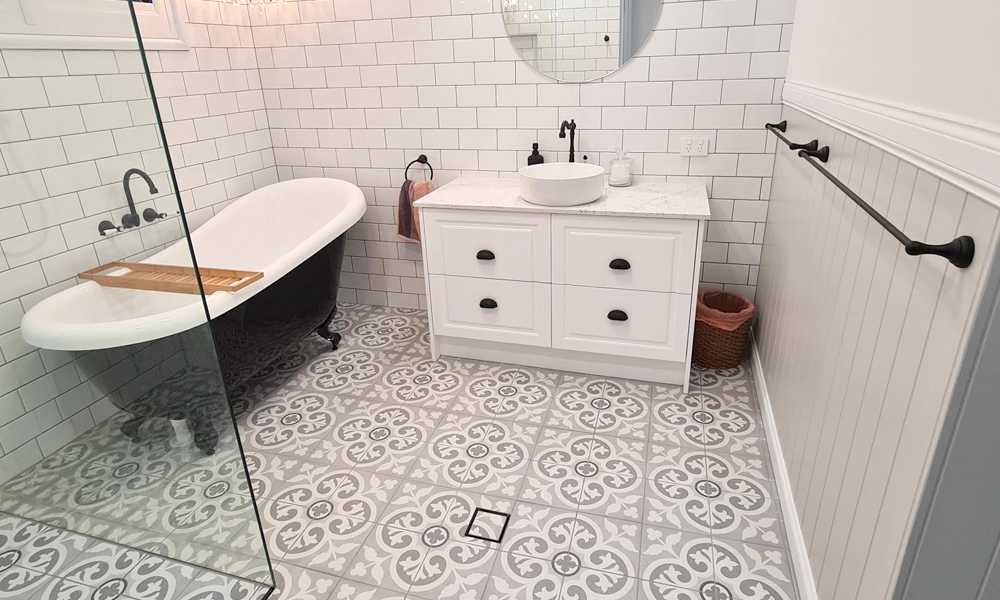 You haven't lived until you've bathed in a clawfoot bathtub, and these lucky folks get to do it all day, every day in this beautiful Gold Coast bathroom renovation. The distinctive look of a clawfoot bathtub brims with visual cues that complement other features, such as the ornate tiles and VJ Panelling, to acknowledge colonial times. You can have a lot of fun bringing this type of effect into your home, creating interest and diversity in your interior style, by mixing old-day design with modern functionality.
Shower Enclosure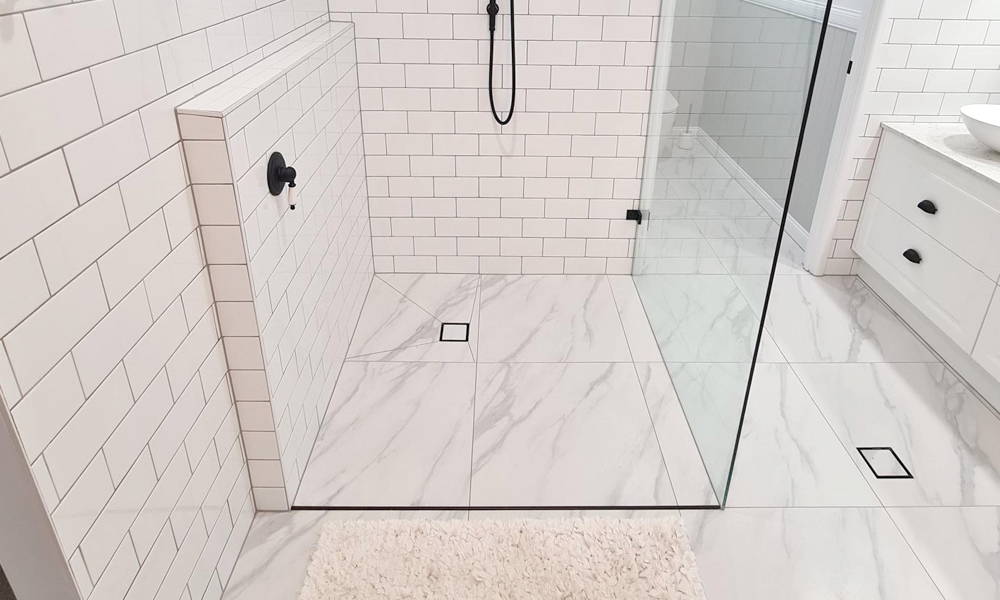 This is where this project gets really interesting! With not one but two bathrooms to renovate, a decision needed to be made about the extent to which the colonial style would infuse the second room. As you can see, although the style is referenced (Taps, towel-holders, custom vanities, continuation of wall-tiling), the second bathroom is its own room. This decision increases the individuality and uniqueness of the first bathroom, and prevents the style from becoming overbearing in the home.
Custom Vanities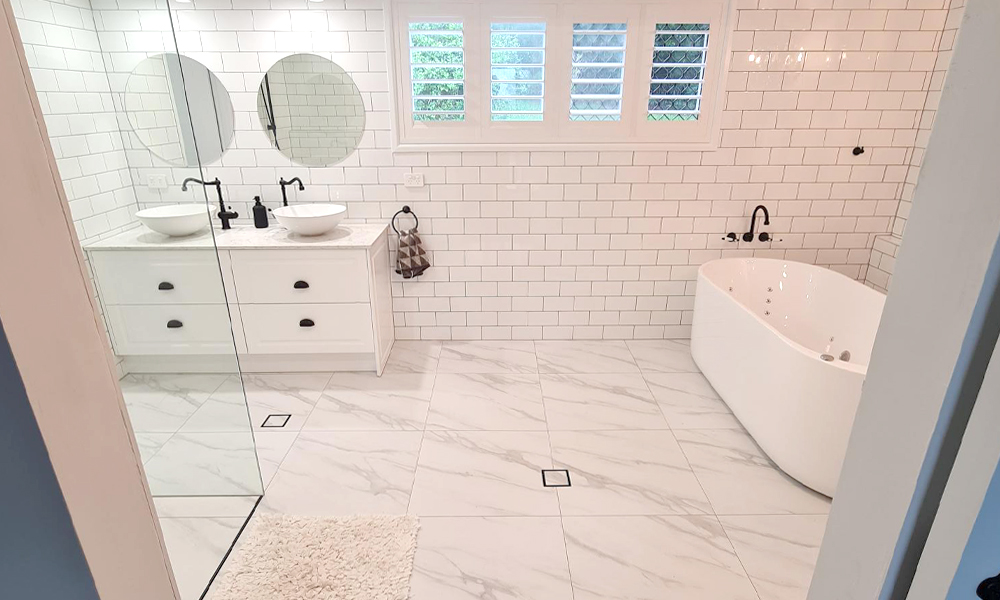 Custom vanity units are an Armrock speciality, that take bathrooms to the next level. Custom vanities enable the spirit of the bathroom to be expressed in this all-important piece. With custom design and manufacture, we can ensure the spirit of the bathroom can be properly expressed in this signature piece.
All White Approach
This bathroom utilises a very low-contrast style, with an all white approach relying on texture and tone to create minimal contrast. You can learn more about using white in your bathroom renovation on this page.
Circular Mirrors
Circular mirrors are a popular Gold Coast bathroom design trend. Circular mirrors soften the angles of the room, and enable features to co-exist together without literal visual linking. In the image below, the circular mirrors link between the vanity unit and the windows, and help to position it beneath the dropped ceiling.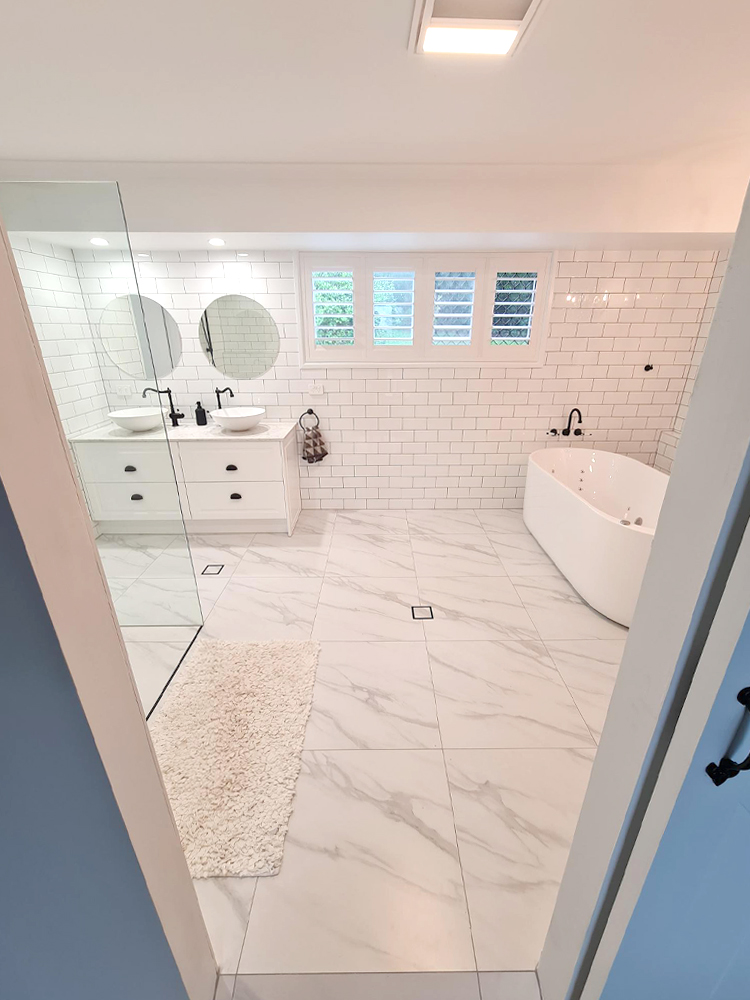 VJ Panelling
VJ (Vertical Joint) panels are a great way to add character to a room. That's them on the bottom right of the picture below – they look like hardwood timber panels, are actually made of a versatile manufactured product. Very handy, especially when adding an old-day touch to your bathroom reno.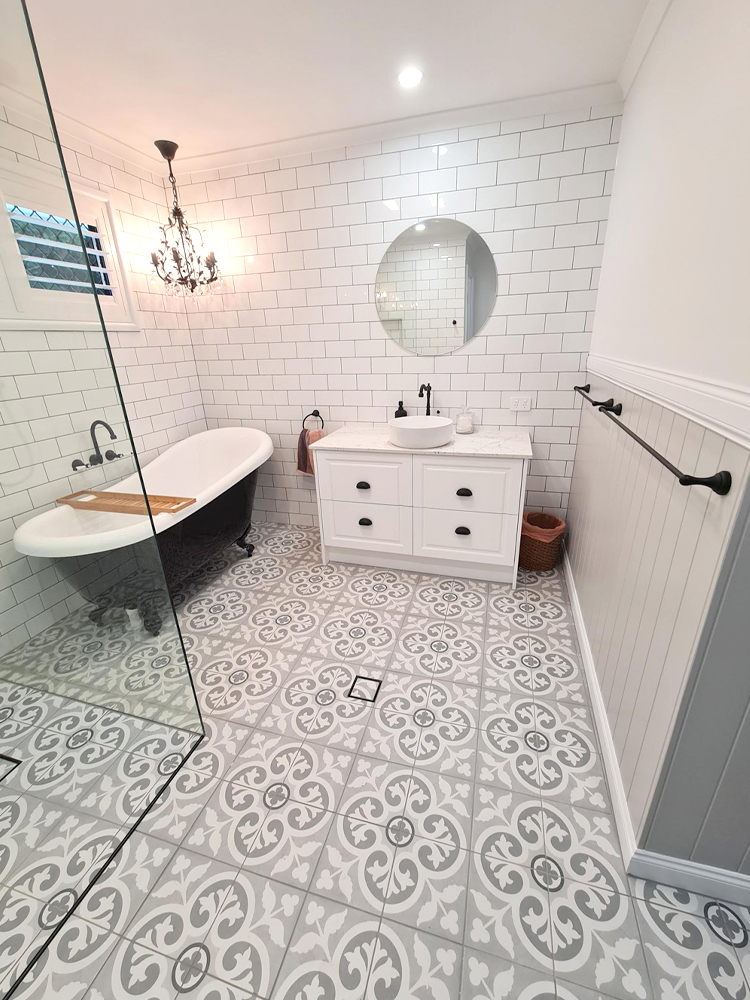 Contact Our Team
Armrock Constructions are renovation specialists in the Gold Coast. We're dedicated to achieving an excellent out come for all of our customers. If you're interested in a bathroom renovation, contact us – we provide a free measure and quote.