Bathrooms come in many shapes and sizes, and when it's time to renovate, the possibilities are virtually endless. This can actually make it hard to know what to do. After all, you're after the best solution, but sometimes it isn't exactly clear what that is. We specialise in bathroom renovations, so please contact our team to make sense of your renovation. Join us on a tour of a recent project:
Warm Tones, Different Materials
Warm tones are wonderful in bathrooms, and as you can see below, these tones can be created by a variety of different materials. In this picture, the tactility of the timber mirror, brown/red grout lines, brushed brass tap ware and towel come together for a warm, inviting impression. You will always feel welcome in this bathroom!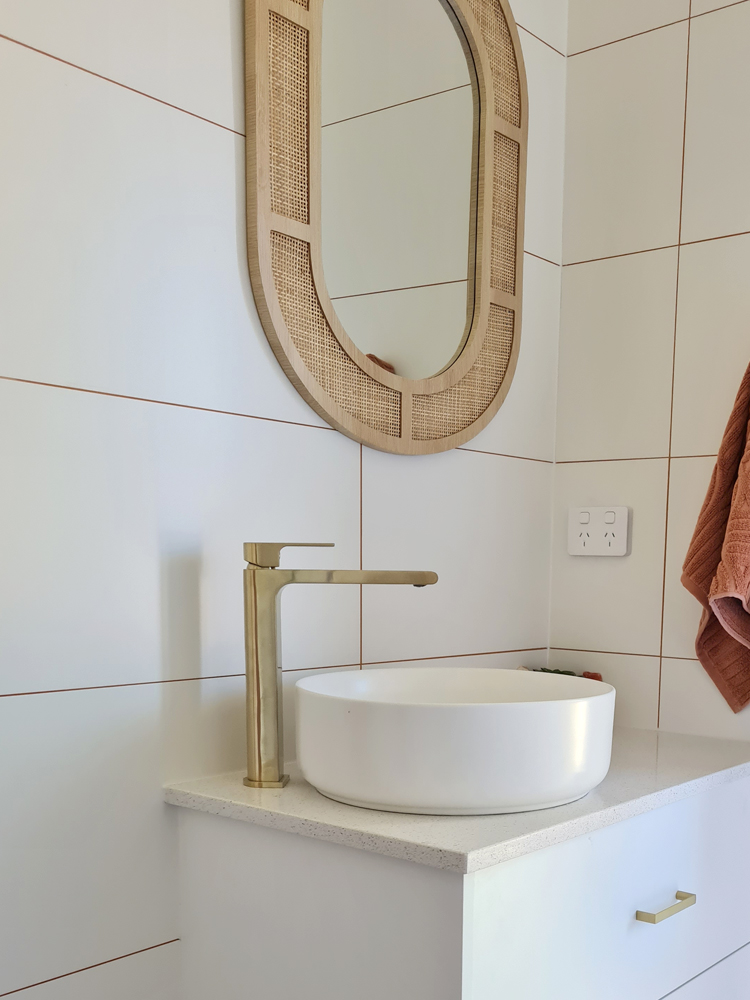 Custom Vanity Unit
Just because a vanity unit is custom-made doesn't mean it's complex. In fact, the opposite is often true. The greatest advantage of custom vanities are in their dimensions – they can be made to fit into any space. Apart from that, it's all about style. This vanity has a simple, double-drawer front with a stone top, mounted basin, and brushed brass tapware.
Learn more about custom vanities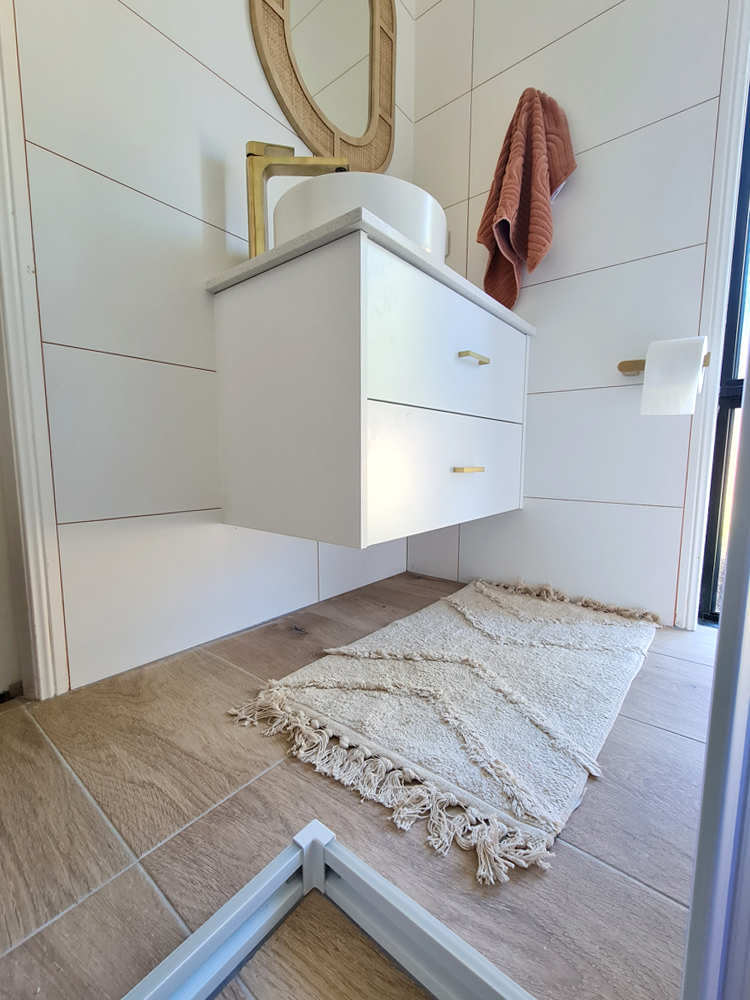 Mounted Vanity Basin
Mounted basins are all the rage at the moment. They create an old-world vibe which is also practical and looks amazing in any bathroom. If you're considering a mounted basin, our team can help with some great ideas about where to source components on the Gold Coast, as well as what to look for in order to achieve a great result.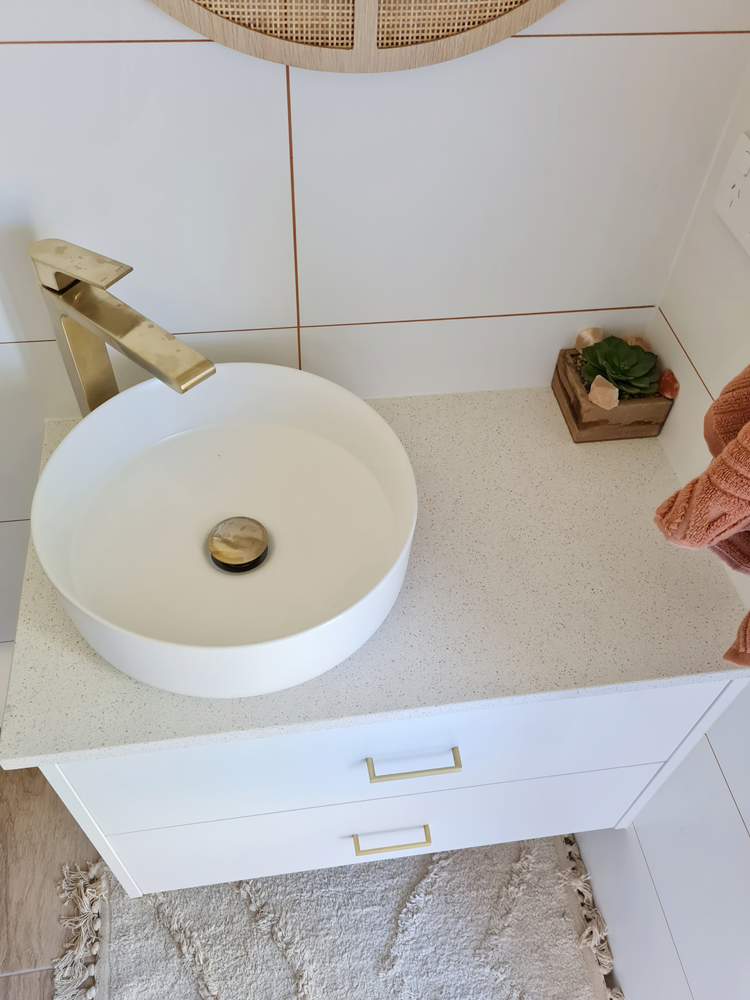 Double Sliding Shower
This is a handy feature which is perfect for bathrooms where space is tight. The double sliding door opens up allowing entry where a conventional door (standard or sliding) just wouldn't work.
Learn more about shower options here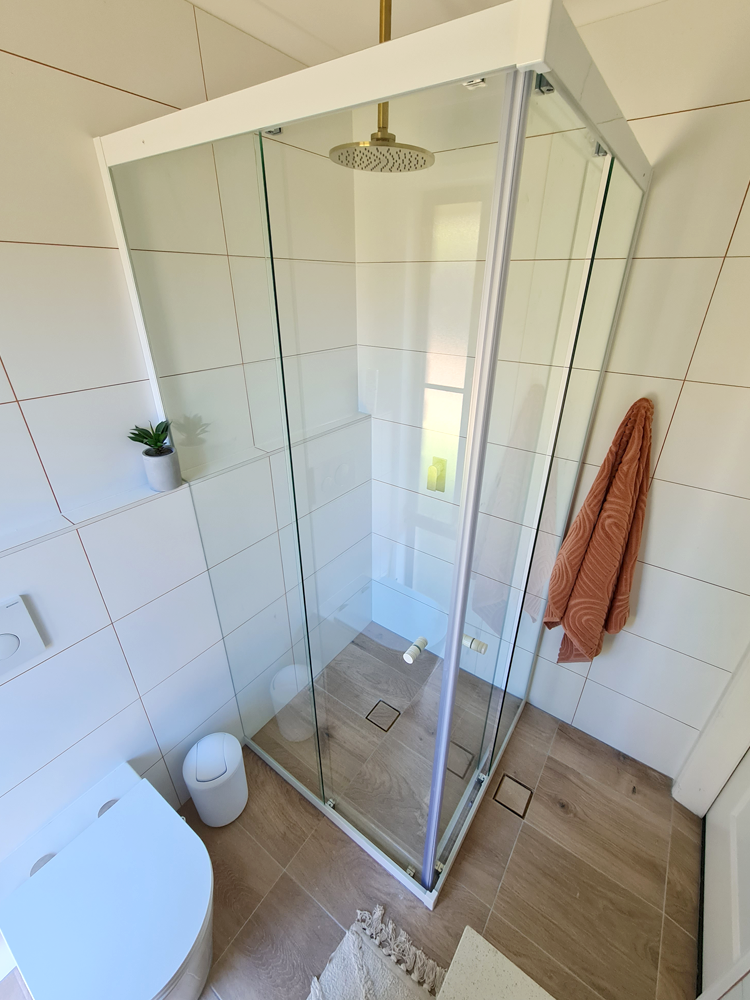 In-Wall Cistern
Going with an in-wall cistern (see below – the buttons are built into the wall) helps to integrate the room and also creates a sense of more space.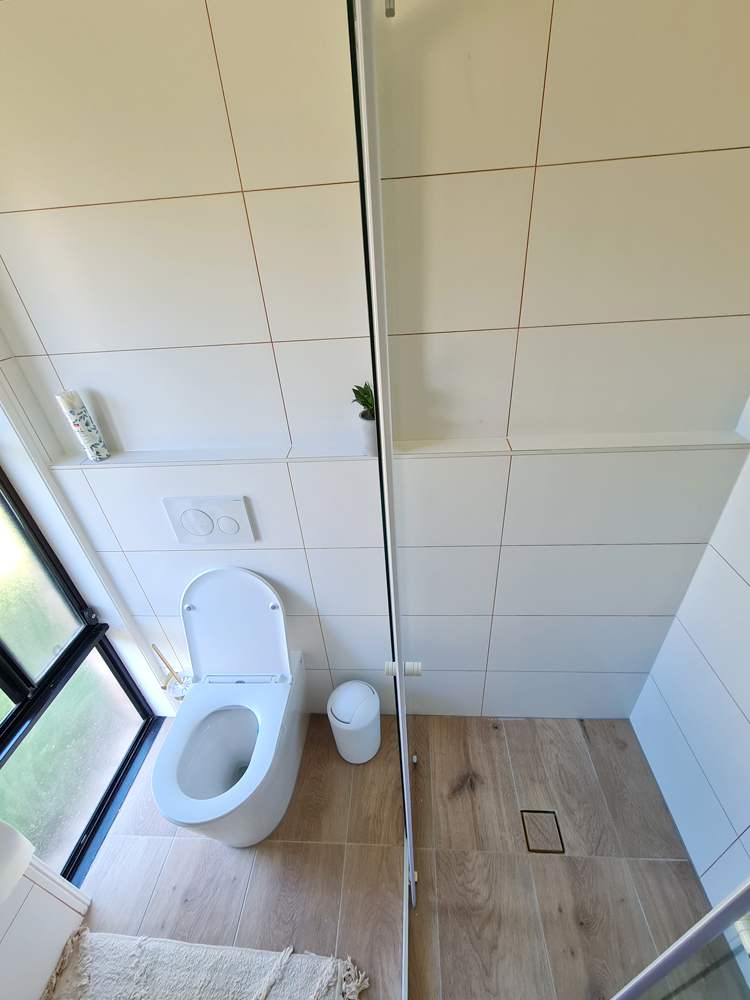 Contact Our Team
Armrock Constructions are renovation specialists in the Gold Coast. We're dedicated to achieving an excellent out come for all of our customers. If you're interested in a bathroom renovation, contact us – we provide a free measure and quote.