Black and white is a great colour combination to work with. It's both classical and modern, making it easily applicable to a variety of styles. In this Gold Coast bathroom renovation project, Armrock Constructions achieved a sharp result. This article discusses the project and the different ways you can work with black and white to make your renovation a success. 
Natural Light Amplification
Before we get started on the details, let's just mention upfront how much this bathroom benefits from natural light. Always take into account natural light when planning your renovation. Showering, bathing and using the bathroom during daylight hours is an experience amplified by this enhancement.
Design Tip: Natural Light
Always consider how you can utilise natural lighting in your bathroom renovation. It creates a pleasant experience when using the room. Don't forget privacy considerations!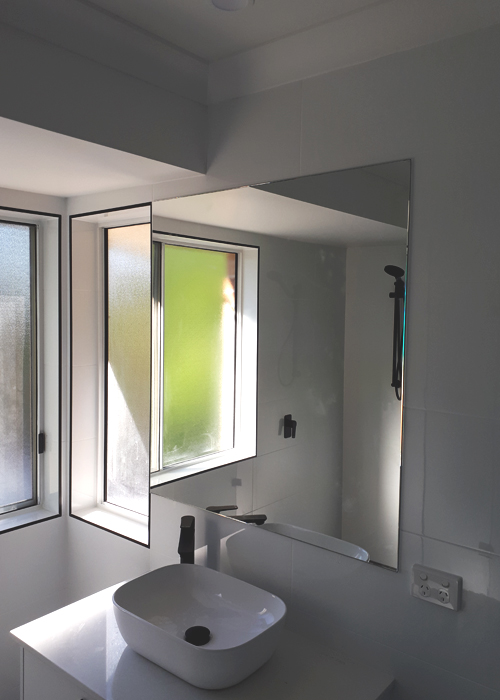 Black Accessories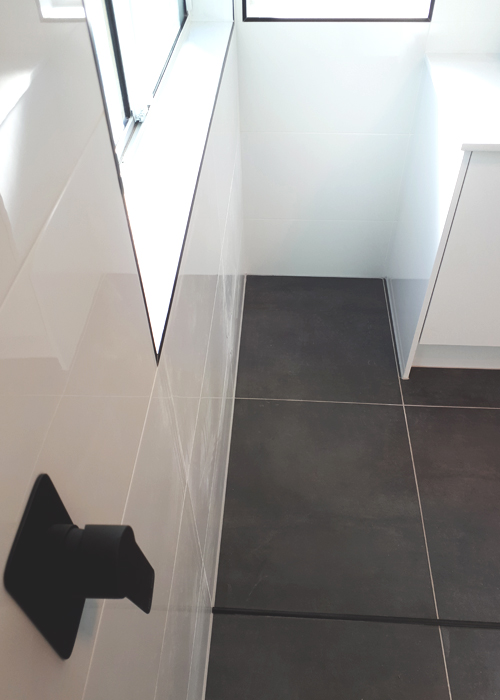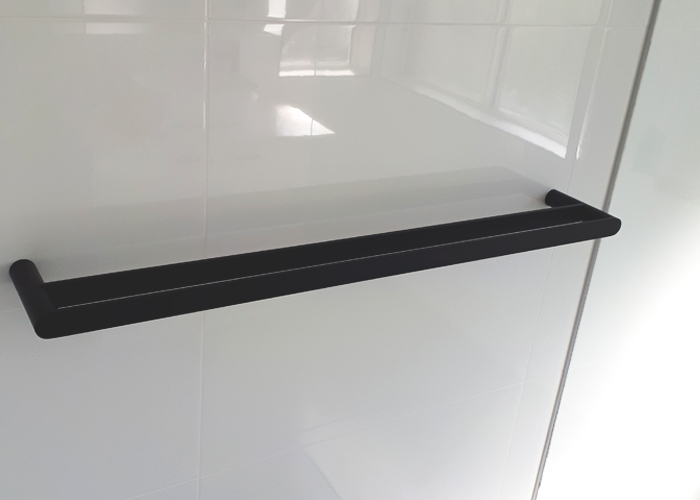 Black accessories such as door handles, tapware and shower-heads is certainly a safe bet. This bathroom uses the classical black / white colour palette, in which accessories stand out and look ultra-sharp by virtue of their high-contrast relationship (in colour and texture too – matt vs gloss).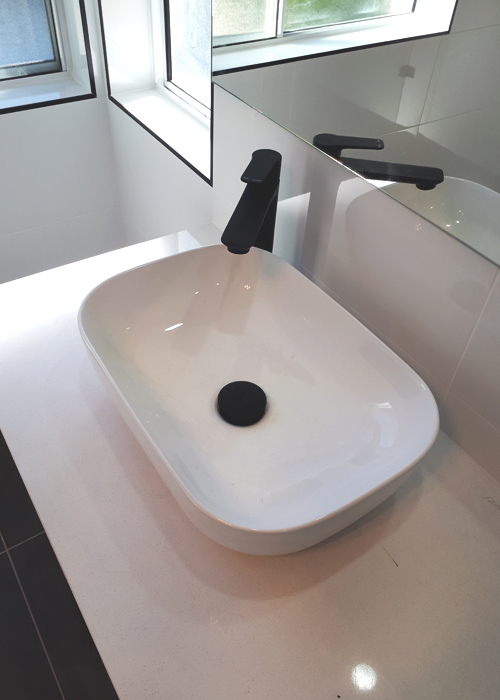 Continuation of Line and Bridging
Any bathroom renovation includes a number of important choices. This bathroom has an interesting challenge which is the disposition of the windows, in conjunction with the variations in elevation in the ceiling. As you can see below, the location of the vanity and its mirror allow a continuation of the window effect for an expansive aesthetic in the bathroom, which helps to bridge the spaces between the low and high ceiling, diminishing the impact of this difference.
Black and White Vanity Solution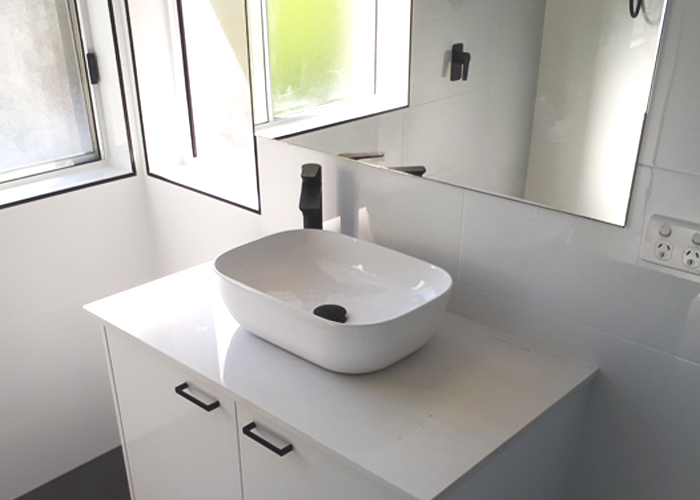 This is a simple but lovely vanity. Simplicity is always a virtue in interior design, but there's more happening here than immediately meets the eye. Whilst the vanity retains its sharp edges, the mounted basin provides a rounded impression, offsetting sharper edges and also proving kind on the wrists and arms when washing hands. Meanwhile, simple black handles, plug and tapware keep the black/white theme going and hold together this deceptively simple vanity.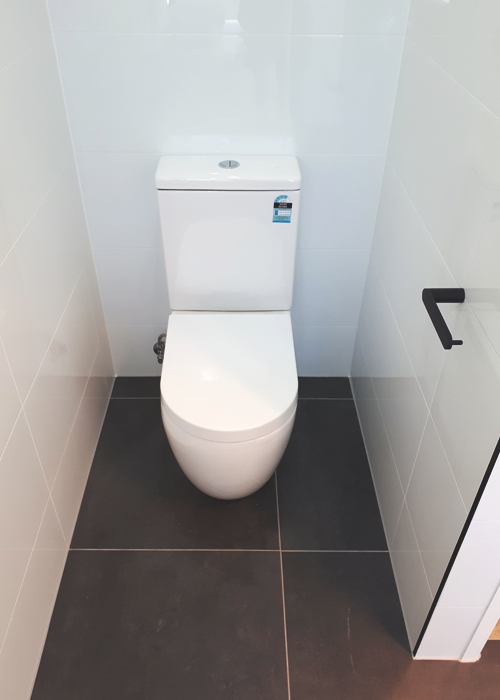 Modern Semi-Frameless Shower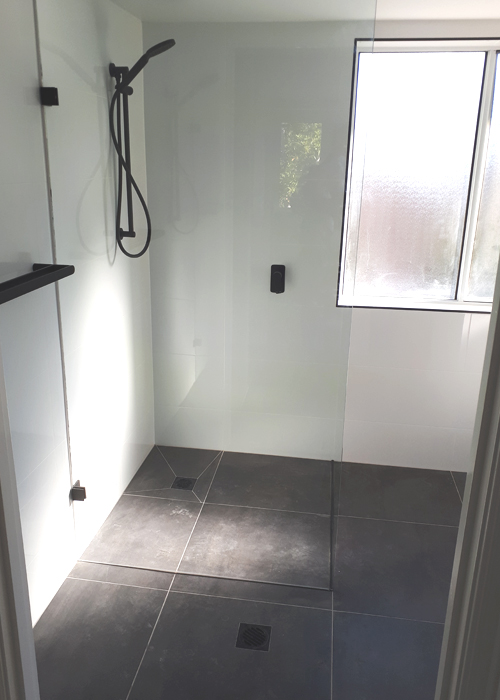 This is a fabulous photo and highlights the large square floor-tiles used in this bathroom. The semi-frameless shower is a fine option for minimal design, and allows focus to remain on specific items of deliberate interest.