This Gold Coast bathroom renovation created a distinctive aesthetic in blue & brass, and demonstrates the excellent results that can be achieved with a bold vision. This bathroom is strident and is stepping forward with the front foot – it stands out and it was designed to do so. From the deep navy tiles and high-contrast white grout to the brass fittings throughout, it's a Gold Coast powerhouse. We specialise in bathroom renovations on the Gold Coast:
Find out more about Armrock Gold Coast bathroom renovations here.
Before The Renovation
As you can see here, before the renovation took place, the bathroom was looking somewhat tired and ready for a makeover. Take note of the location of the vanity, shower and cistern. In this renovation, we didn't relocate of these features – simply upgraded everything into a new, fresh bathroom.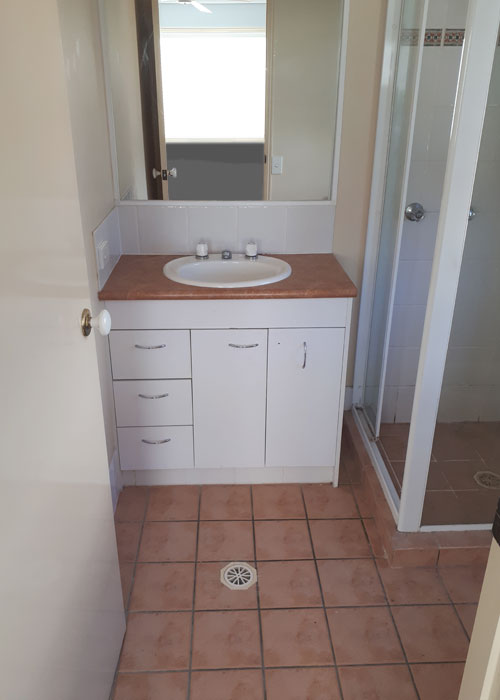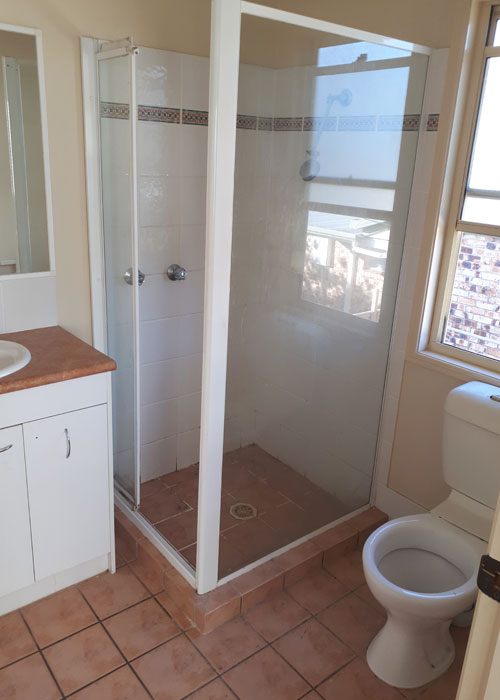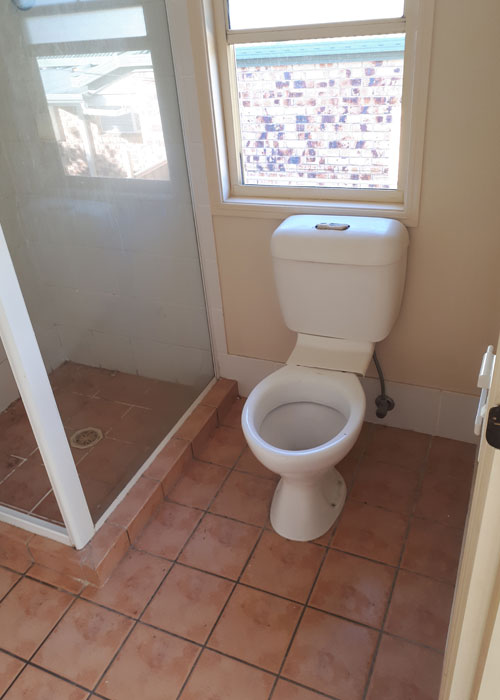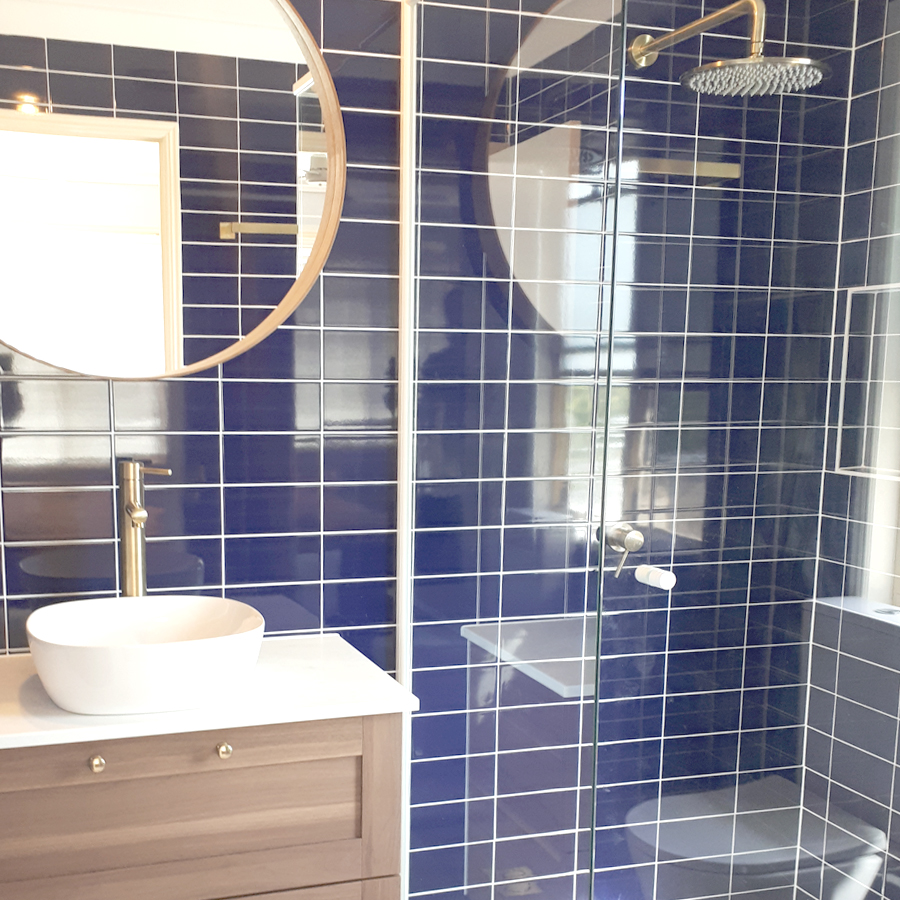 Renovation Shower Solution
This semi-frameless shower solution has room to move – literally and figuratively. The omission of the frame on the door-close point creates a limitless sensibility to this shower. Features within such as the brass rain shower head and brass drain remind participants that they're showering somewhere special.
Renovation Vanity Solution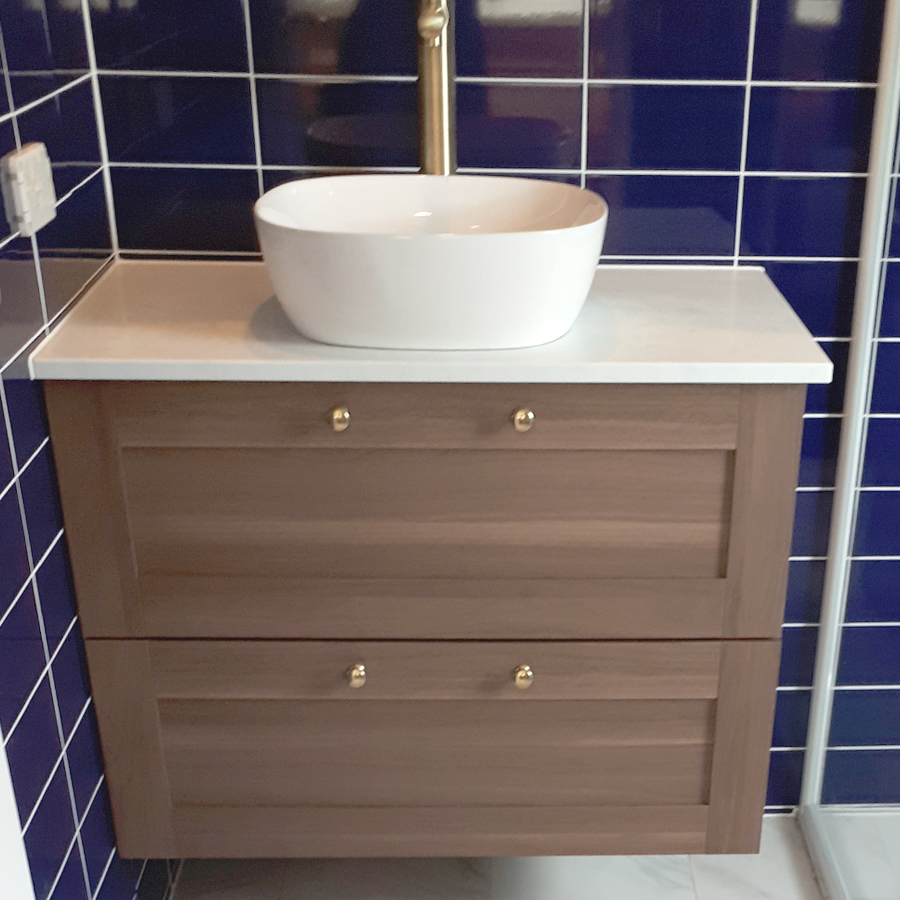 This wall-mounted bathroom vanity provides a timber touch to lift the bathroom. Between the brass, fine style and stone-finish top, this is a great example of what we can achieve with our custom bathroom vanity solutions.
Basin & Mixer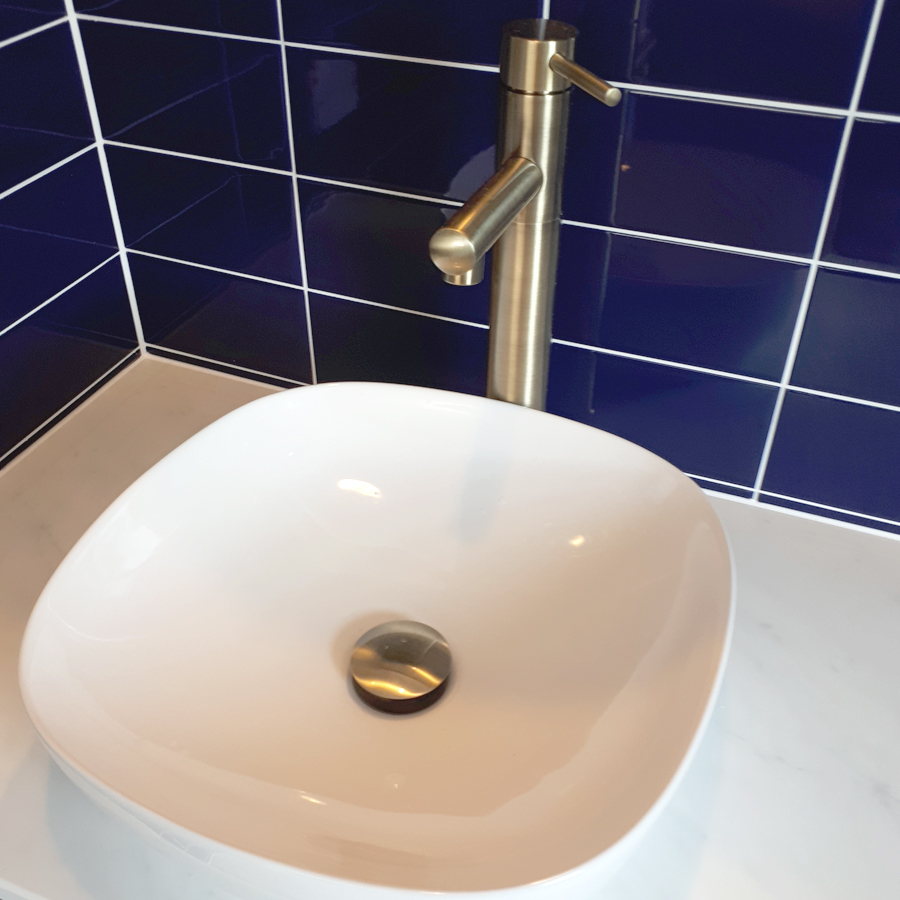 Table mounted basin and tall brass mixer combined to great effect. The gentle curves in this basin do well to offset the otherwise exact geometry of this bathroom, enhancing the textural visuals of the room.
Shower Head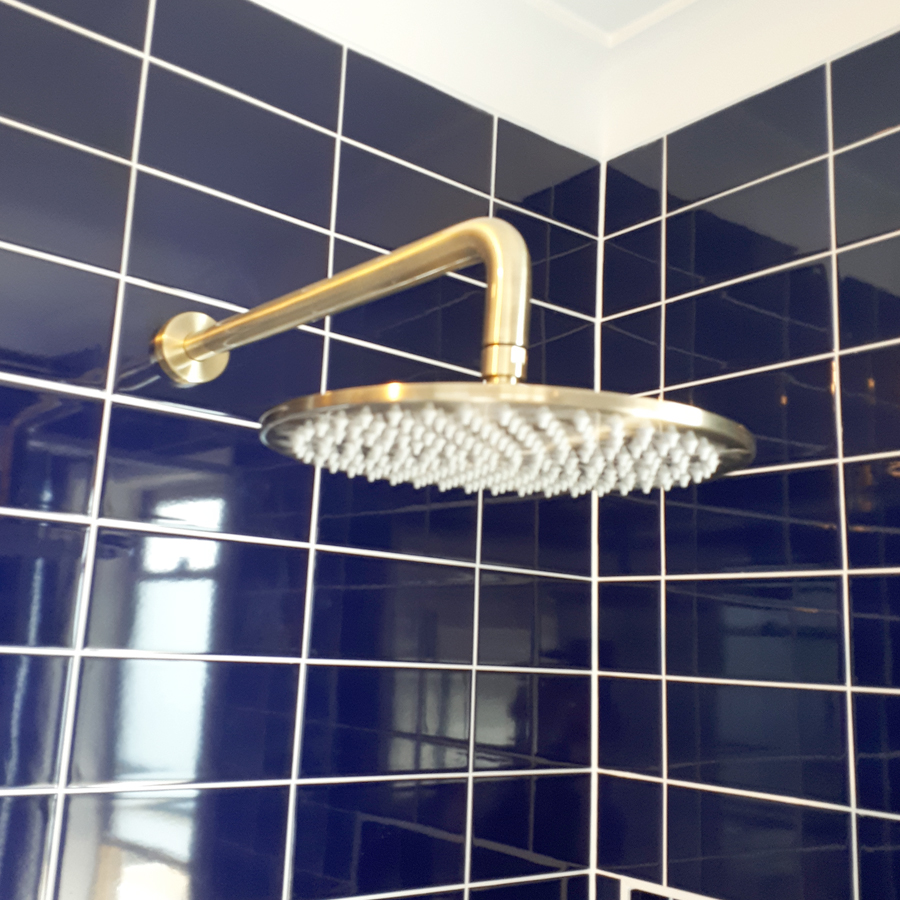 This shower head is a dream and will provide an experience, not just a shower.
Tiling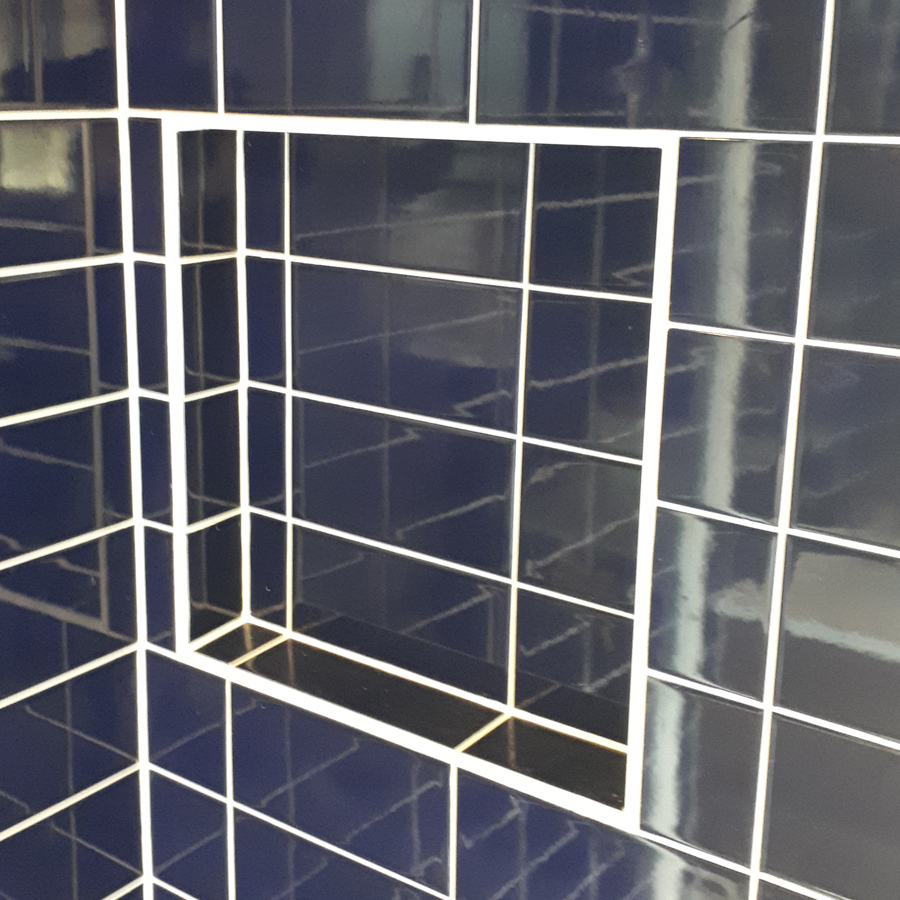 Armrock specialise in tiling and this high-contrast tiling solution is very distinguished.
Shower Tapware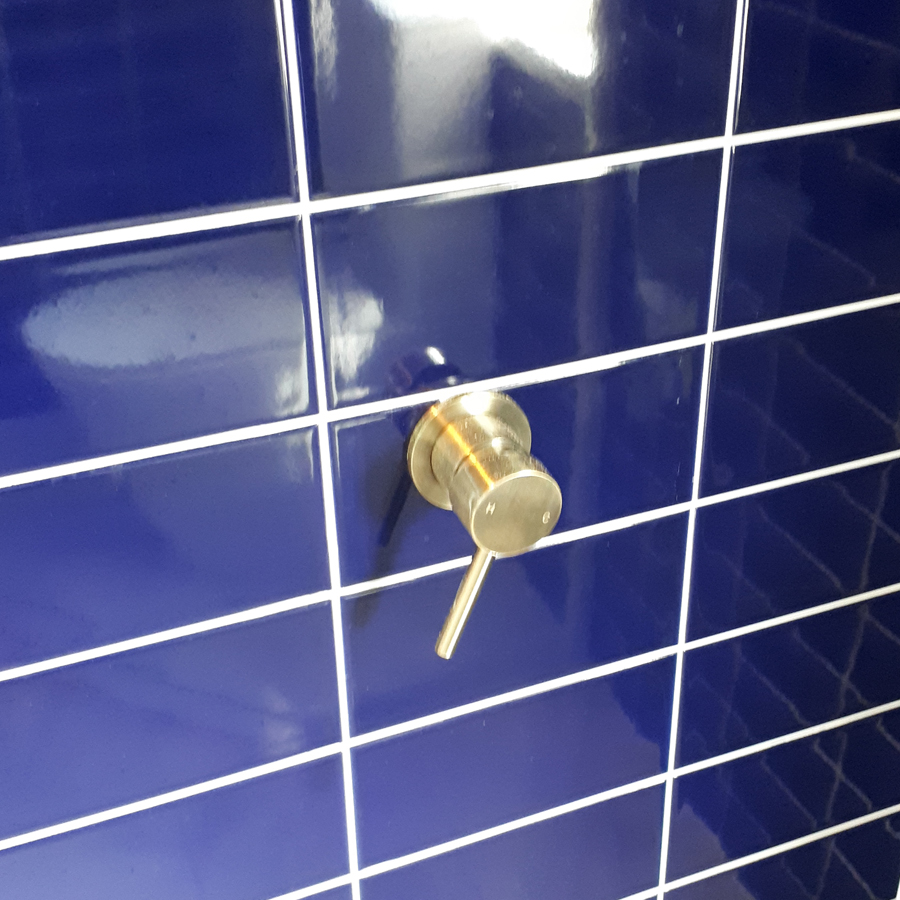 Following the theme of brass and blue, note how the shower mixer is expressed as a feature of significance.
Bathroom Drain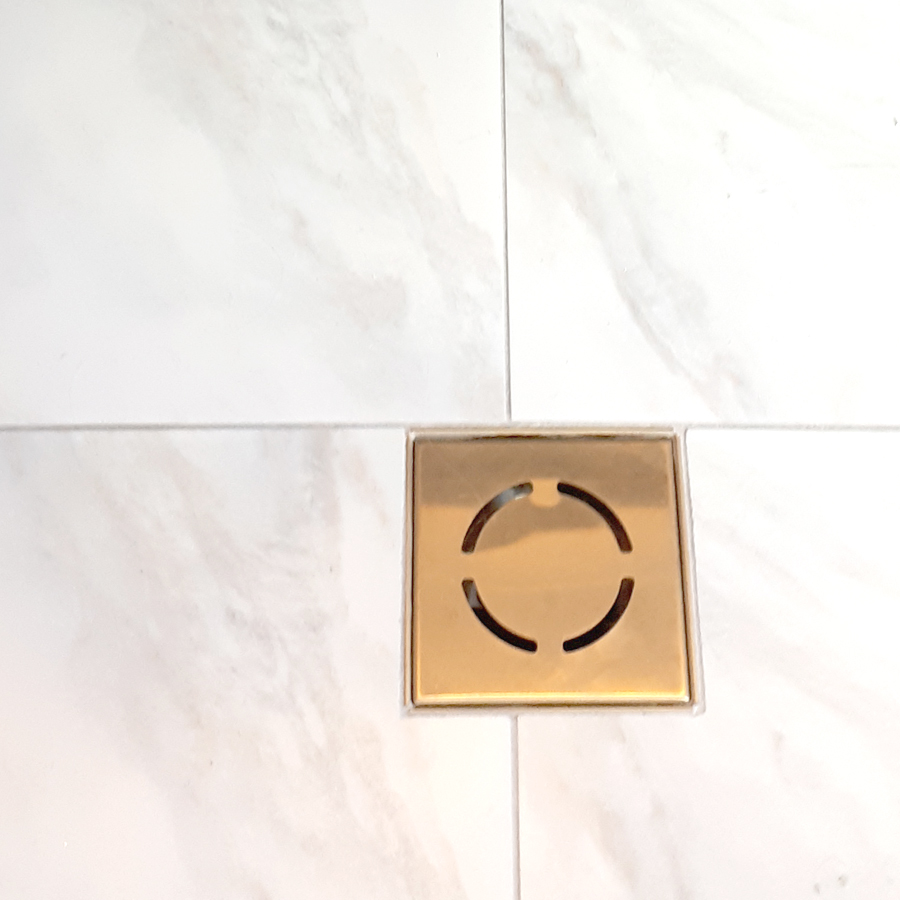 The main bathroom drain, as well as the shower drain, echo the brass tones and set off the room with an added layer of detail.
Rails and Accessories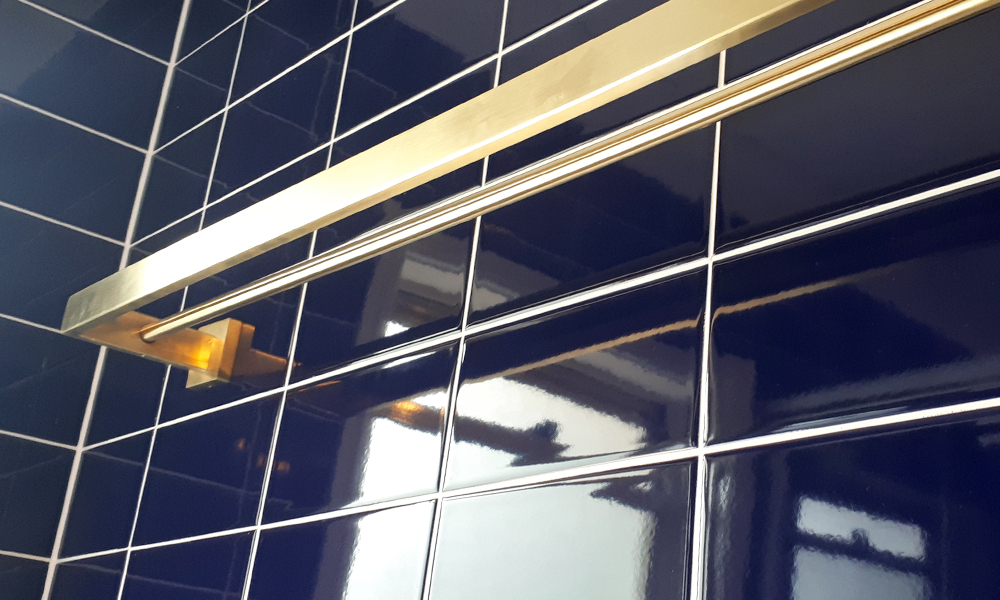 Top-end aesthetics abound here, even down to features such as the towel-rail and toilet paper dispenser.