In this Gold Coast reno project, we transitioned a combination bath/shower to a fixed-panel shower. The possibilities are endless when you're renovating, but our team will guide you through the best approach to the design you're hoping to achieve. Learn more about this renovation, or contact our team for a free measure and quote today.
To make and omlette, first you must break a few eggs, and here you can see the transformation of the bathroom into a ready-to-renovate state.
Waterproofing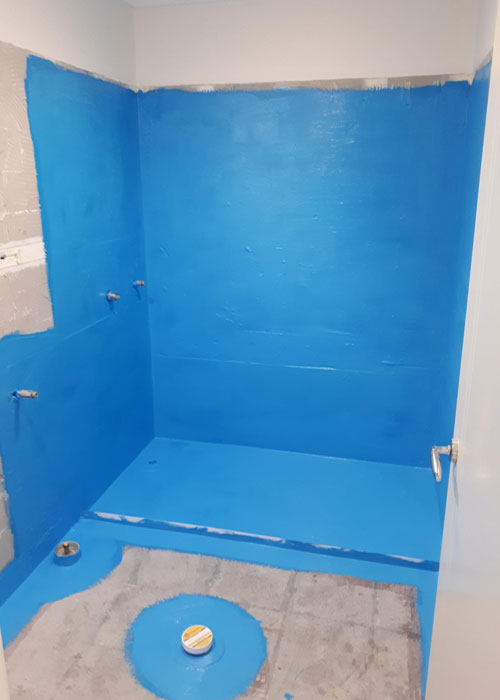 Waterproofing is an important step in any bathroom renovation. In this image, the waterproofing for the new shower is underway. Waterproofing is an essential step to ensure water doesn't escape beyond areas designed to handle it.
Tiling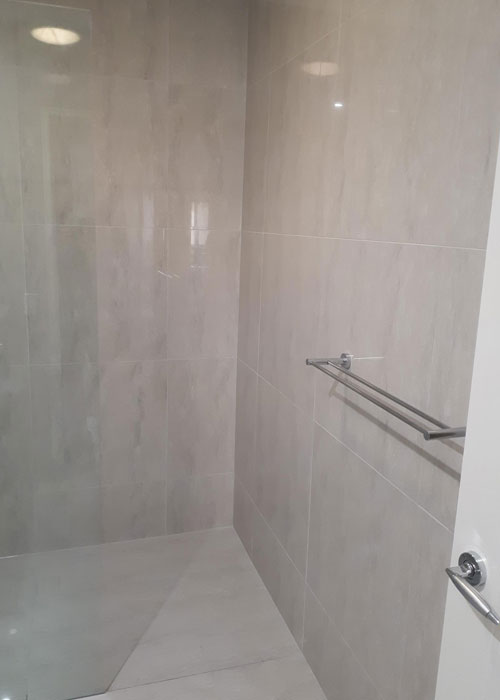 This bathroom has opted for a full floor and wall tiling solution. Because this type of approach does not have any tonal or textural contrast, it creates a dimensional aesthetic in which fixtures and fittings are seamlessly able to exist, guided by the grid-lines of the tiles.
Shower Head and Soap Rack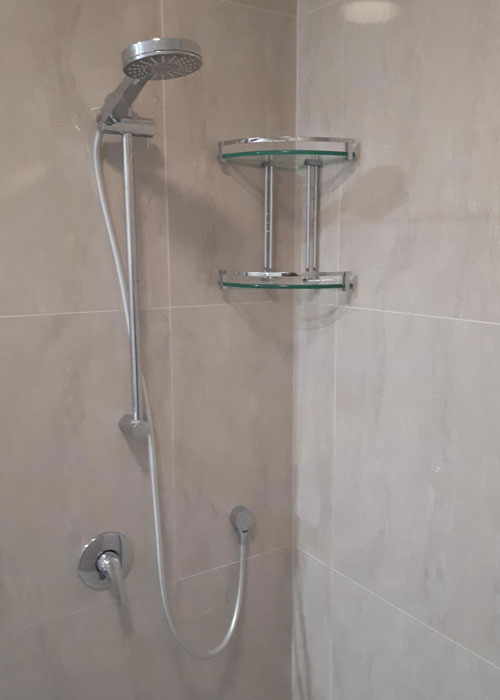 This simple mobile shower head solution looks great and does the trick. We've teamed it up with a concise glass and silver rack for accessories such as soap and shampoo. These minimal and functional features allow the tiling and frameless shower screen to do the talking in this bathroom renovation.
Tiling and Wastes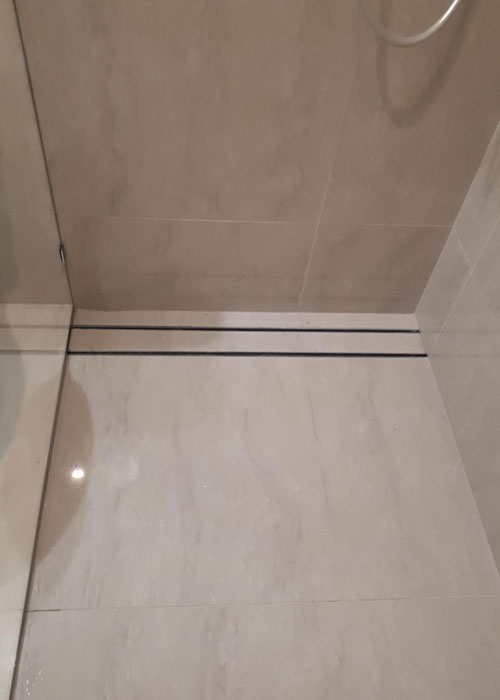 When the tiling is a standout feature, then keep it going! This floor drain enables the shower tiling to incorporate a functional aspect without major interruption to its aesthetic.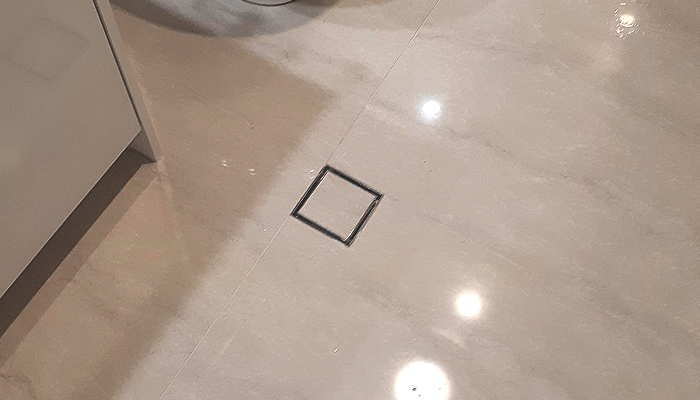 Finally, a square tile insert waste for the bathroom floor to compliment the shower drain. This type of solution is always worth considering because it never fails to look great, as it works in effortlessly with your existing tiling solution.
The Finished Renovation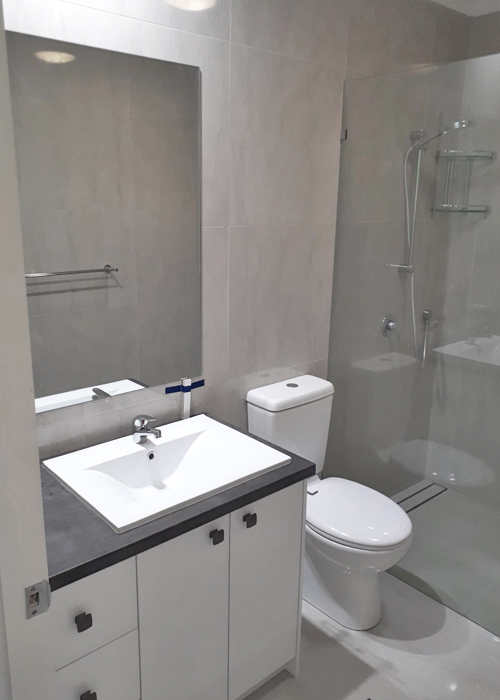 This Gold Coast bathroom is now ready for business and looks great. It's a clean, sharp combination of pre-fabricated and custom-made fixtures and fittings put together by our professional team.
Design Tip: Proximity
When you're designing a bathroom, there are a variety of elements which are different shapes and sizes that need to come together to create a unified presentation. The principle of proximity refers to bringing certain elements together to create blocks, or groups of elements. This enables them to create a presence from their unified whole, rather than their individual selves.