This Gold Coast bathroom renovation achieves a soft, spatial elegance with a simple greytone colour scheme, carefully-selected fixtures and fittings and an open shower! It's a winning result that includes some retro notes for interest. Read on to learn more about this project – with Armrock Constructions on the Gold Coast QLD.
Large Rectangular Mirror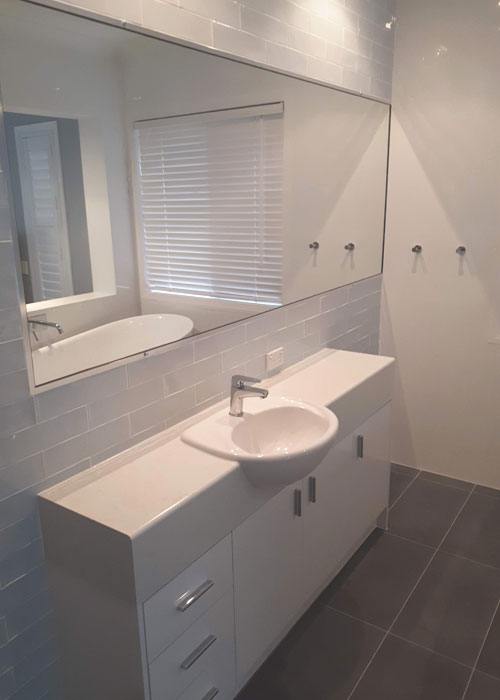 A design approach that works is to accentuate the shape of a bathroom with a suitable mirror. This room is long and rectangular, and the large rectangular mirror promotes and expands this shape. In addition to helping to connect the custom vanity unit with the rest of the room, the rectangular shape gives a nod to the retro aesthetic of this renovation.
Simple White Cistern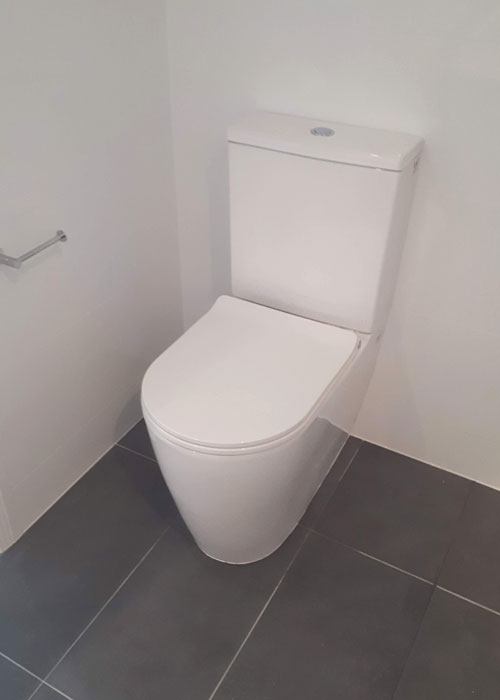 This bathroom renovation demonstrates how an unostentatious approach isn't necessary to get a great result. The cistern is simple and fits in with the rest of the room, and that's enough. In this image you can also see the 600 x 300mm dark-grey tiles which make up the bathroom floor.
Custom Bathroom Vanity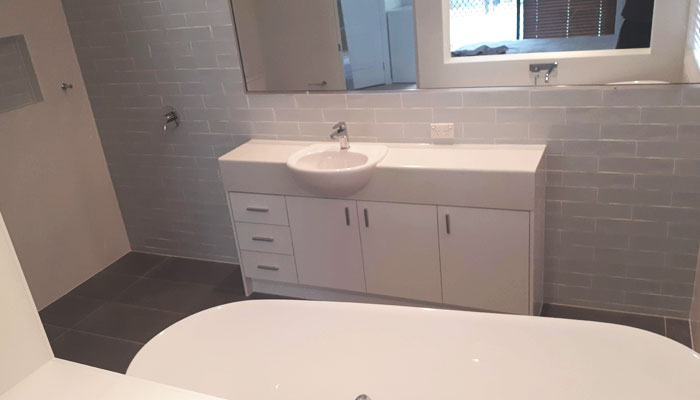 Armrock specialises in custom vanity design, manufacture and installation. They're usually the centrepiece of our completed renovations. This vanity unit confidently throws some retro style into the aesthetic with a large, laminated benchtop folded for an OTT effect. The handles, tapware and basin also reference this style – adding interest to the room.
Learn more about our custom bathroom vanity solutions here.
Vanity, Shower, Cistern Layout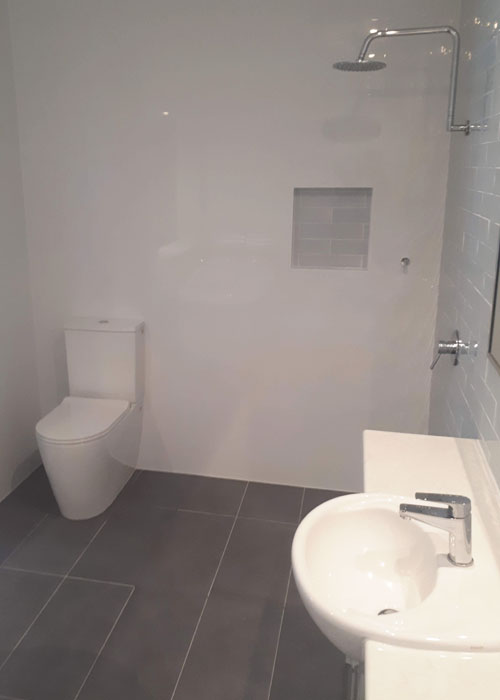 This bathroom was made to be used unimpeded. With no shower screen, movement is free and easy between stations. Because there is no enclosure, it's interesting to see how the vanity and cistern are linked by the shower tapware and tiled shower-niche.
Free-Standing Tub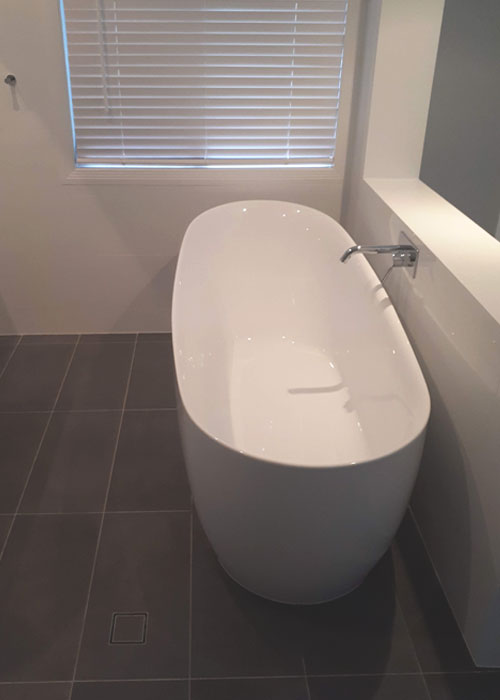 Sitting in-line with the 600x300mm dark-grey tiles, this free-standing tub is in the right place. Perfectly positioned next to the window, you can enjoy some filtered natural light during the day while bathing.
Wide Angle View
This shot gives a great view of the effect achieved with the tiled feature-wall. This wall is the key to the whole bathroom and creates a link between the darker floor-tiles and the fixtures and fittings within. It also acts as a giant splashback – note there isn't one on the vanity. Tiling matters, and Armrock's tilers always do a fabulous job. Learn more about tiling solutions here.
Open Shower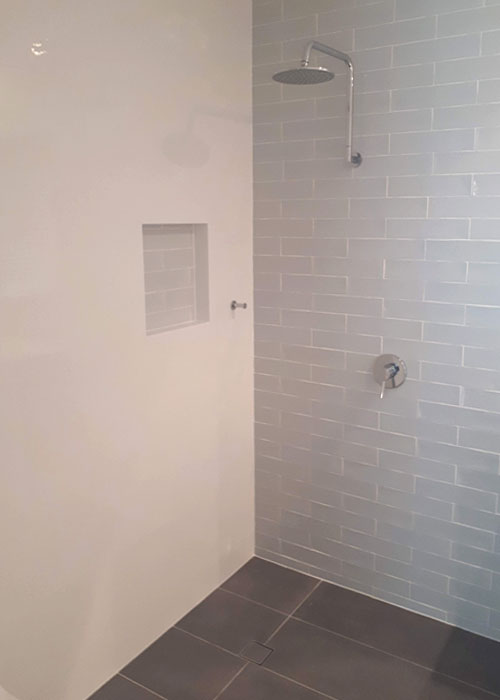 When it's your bathroom, you can design it your way! An open shower means the whole bathroom is yours to enjoy freely, without feeling cooped up or enclosed. Perfect for balmy Gold Coast summer days!
In these photos of the shower it's also worth looking at the styling showerhead and noting the understated, elegant contribution it makes to the room.
Shower Niche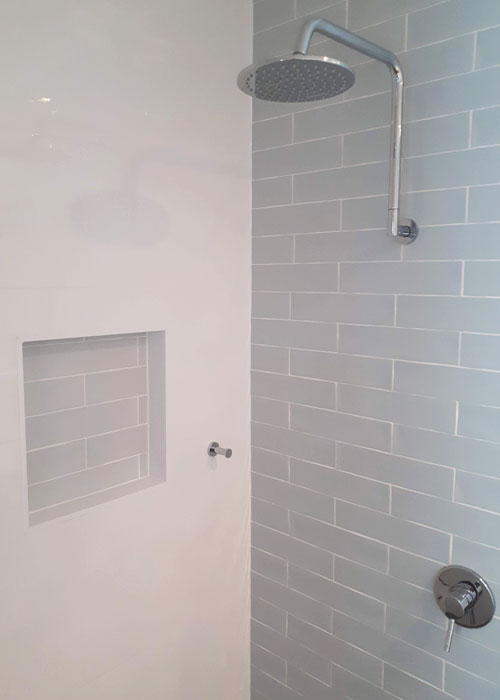 This shower niche echoes the feature-wall tiling for an integrated, functional effect. We love installing custom shower niches and design them to suit individual bathrooms. You can read more about this option here: Tiled bathroom niches.