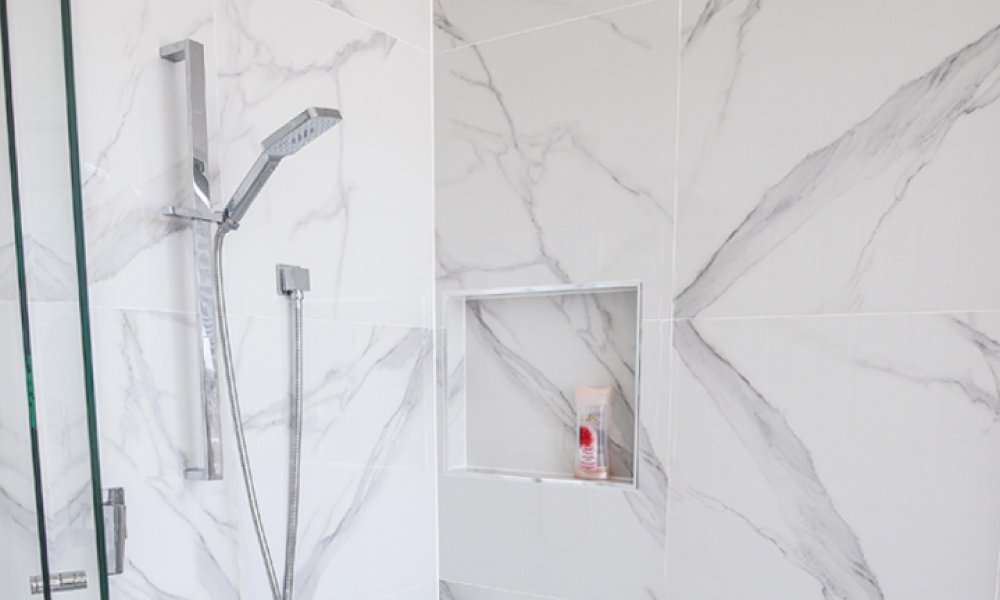 A shower is an inclusion in practically every bathroom renovation, and the choice of shower head is a great opportunity to not only make your new bathroom look great, but also be practically useful for the way you and your family use the shower. On this page, we look at important considerations and choices to make regarding your shower head in a bathroom renovation situation.
Water Usage
Embarking on a bathroom reno, it's a great idea to familiarise yourself with the WELS system and water-saving in your product choices. You can read more about this system here. Making water-saving choices in the acquisition of your bathroom fixtures and fittings is a great way to design a bathroom you can feel great about. If you're in any doubt as to how to proceed, just talk to our friendly team – we're here to help.
A Confident Stylistic Approach
Savvy bathroom renovators will have done their research and have a clear design objective in mind for their new bathroom. Bathrooms are not 'one-size fits all'. Their appeal is very subjective, and if you're going to the trouble to renovate your bathroom, a priority should always be your own personal satisfaction with the end result!
One great way to achieve a harmonious style in your bathroom is to synchronise the style of your highlight accessories. Shower heads are a great example. Being an irregular shape, they tend to stand out – but by extending their style to door-handles, tapware, mirror trims, towel-rails and other bathroom features, you can create a united approach. This allows you to approach your stylistic choices confidently by asking the question, "What colour are my trims?" and allowing your shower head to fall into that basket with the rest of them.
Finding Your Shower Head
The only downfall of designing your dream bathroom from browsing the internet is the possible difficulty of locating fixtures and fittings in the precise style you're looking for. In this regard, it can be helpful to have a little bit of flexibility in exactly what you're going for, as local choices may not perfectly align with the Swiss Retro look you saw on Pinterest. When it comes time to shop for your fixtures and fittings, talk to our team. We can help you connect with local suppliers and fulfil your requirements to achieve your dream bathroom.
Successful Gold Coast Bathroom Renovations
Bathroom renovations can be complex – numerous careful decisions and actions are required, in the right order, to build a bridge between your vision, your structure, your budget and your new bathroom. We're here to help you make it a success. Get your bathroom renovation started today with the team from Armrock Constructions and make yours a success too.