The choice and style of drain for your Gold Coast bathroom renovation can add value to the design. Drains used to be an afterthought, but now their valuable visual contribution is recognised. Whether your drains are designed to blend in or stand out, make sure you take their presence into account when planning your new bathroom.
In this article we discuss bathroom drain styles, with examples from some of our recent Gold Coast renovation projects.
Gold Coast Bathroom Floor Drain Styles
Historically, bathroom drains were considered in terms of their function rather than how they looked. In modern bathroom design, the presence of all inclusions is taken into account. Because drains are different to the area they occupy (for example, bathroom tiles) they naturally stand out to some extent. 
You should consider this difference and use it to optimal effect when planning your bathroom style. The contrast created between your drain and the surrounding tiles can range from low-contrast to high-contrast, with a variety of different effects throughout the range.
Where You Find Bathroom Drains
The location and number of drains your bathroom needs will depend on the size and type of bathroom, and also on the fixtures & fittings. However, from ensuites to main bathrooms, a standard configuration will involve at least a floor drain, a shower drain. Drains may also be found in your basin and bath, but in this article we're particularly interested in these common floor drains.
The location of these drains will depend on the bathroom and the type of shower. Generally they are optimally placed for the original design but may need to be moved in the case of a renovation or reconfiguration of the bathroom. The pros and cons of approaching this type of plumbing modification should be weighed up carefully. It's something we can help with.
Types of Bathroom Drains
There are two types of bathroom drains we're looking at in detail here:
Tile insert strip drains
General prefabricated bathroom drains
Tile Insert Strip Drain
The tile insert strip drain is a popular option in many of our Gold Coast renovation projects. Using the same tiles as the bathroom floor, Armrock's tilers craft a drain that blends in with the floor for a compelling and seamless look. These type of drains are custom-made. Popular formats for these drains are squares and rectangles.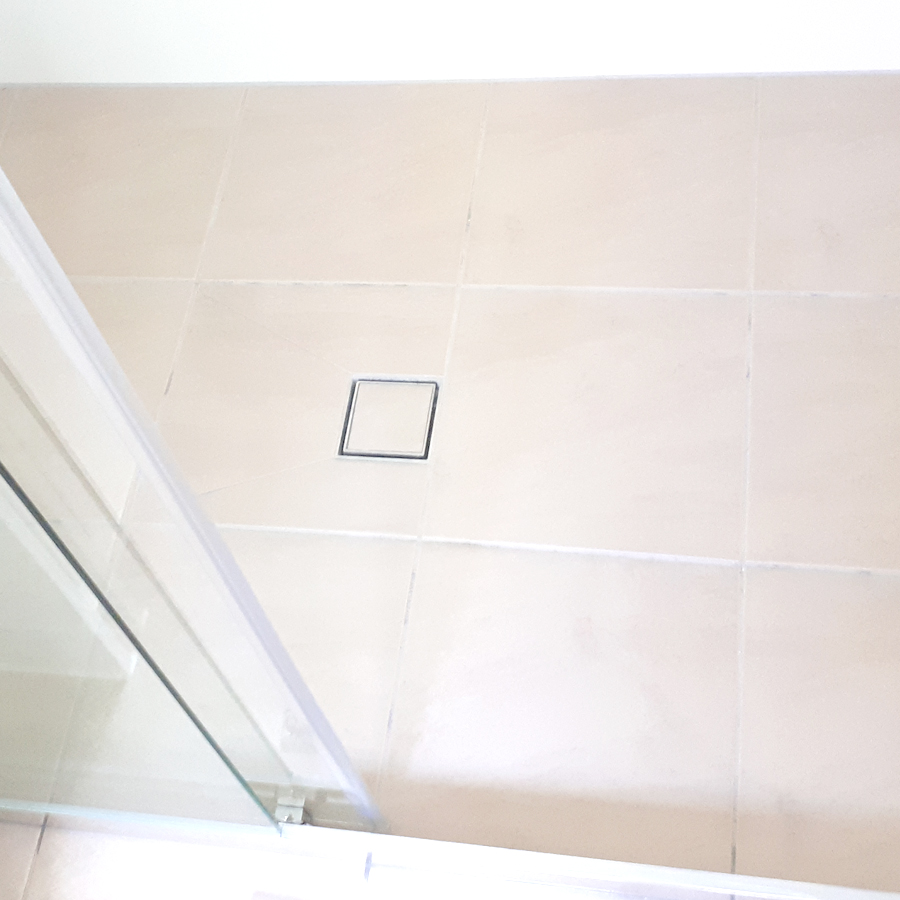 What is a Tile Insert Strip Drain?
A tile insert strip drain is a drain that uses the same tiles as the surrounding area to create a seamless effect for the drain.
The great thing about tile insert strip drains is that they are designed to blend in with the materials that surround them. The only indication of a drains presence is the functional gap to permit water flow.
General Prefabricated Bathroom Drains
Alternatively, a bathroom makeover is an opportunity to implement a pre-fabricated drain. For our Gold Coast bathroom renovation clients, we can help you to source essential components like these from reputable local suppliers. We can also help you determine the best brand or style for your renovation project.
There are numerous options available. They range from very basic, functional drains to high-end materials and styles.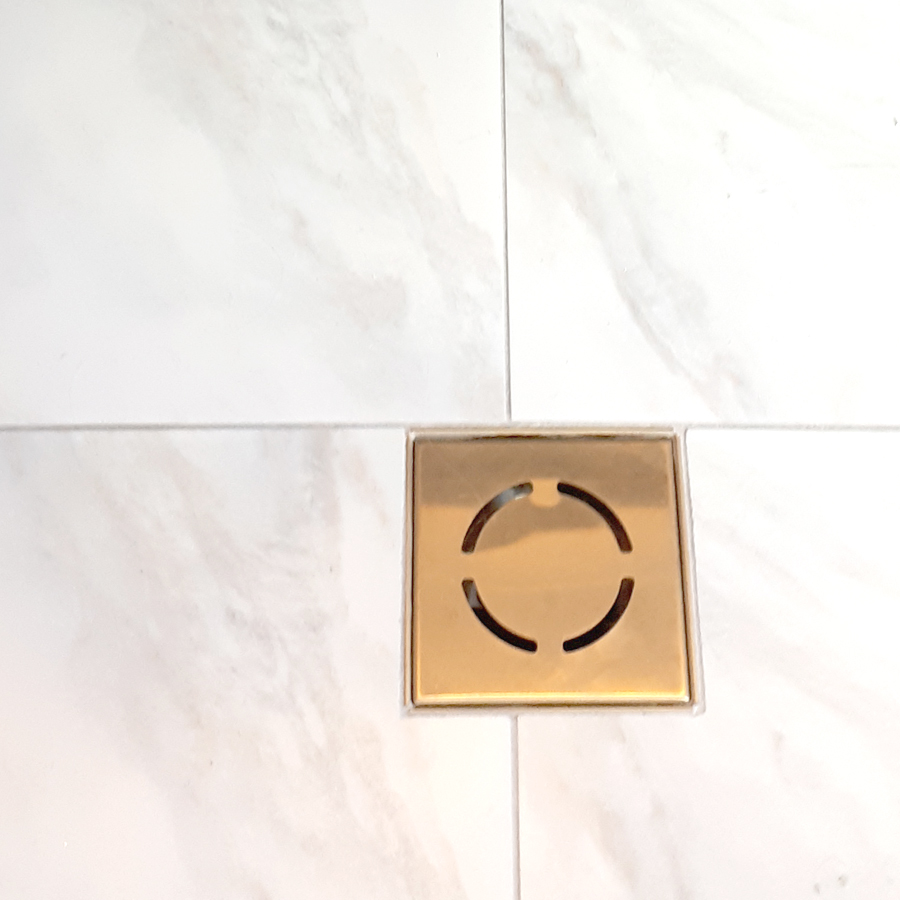 What's The Best Solution For My Bathroom?
What you include in your bathroom renovation should always be weighed up against your requirements:
Budget
Purpose / Function
Style
Whether you opt for a discrete option such as a tile insert strip drain or a prefabricated bathroom drain, the most important thing is that it meets your budget requirements and performs its all-important function properly. Style comes last but it's not unimportant! A drain can really stand out and in modern bathroom design, you need to ensure it stands out in the right way. Following are some design notes about how your drains can compliment the rest of your design.
Design Principle: Repetition
A useful design principle to keep in mind when you're considering your bathroom drain style is that of repetition – in other words, repeating similar elements through the bathroom to create an effect. This is most easily achieved with colour, but can also be done with texture, lines and shapes. Using repetition can help build a theme and create the impression of a continuous, unified design.
For example, a bathroom with silver vanity-handles could use a silver drain to create this kind of repetition. When the silver is repeated through the design (door handles, shower fixtures, cupboard handles, tapware, towel-holders) the effect takes hold. Actually, silver is an important colour in bathrooms because so many components are silver-coloured (usually because they're made from stainless steel, which is silver.