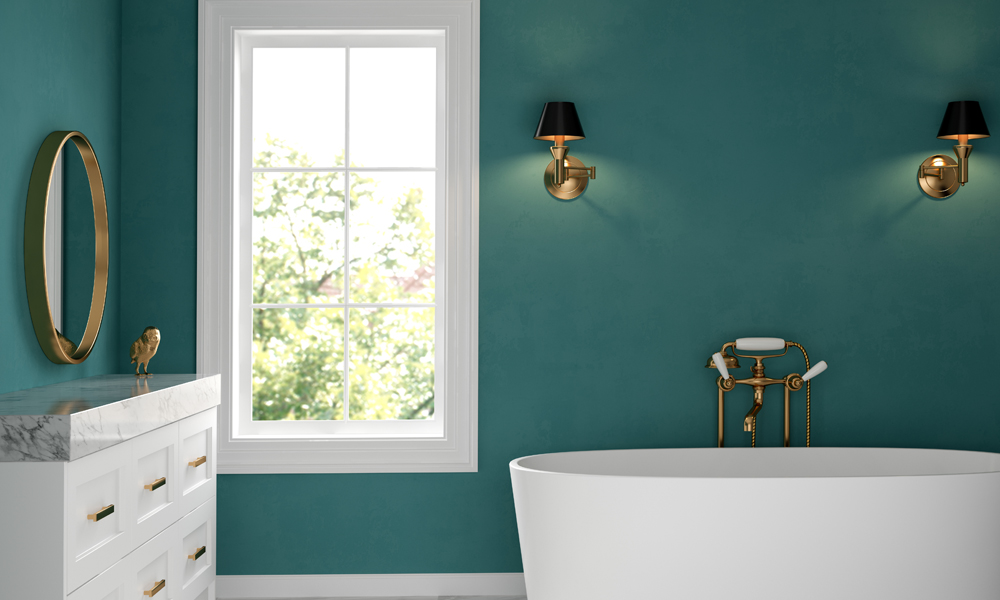 Narrow roller blinds are a great option to consider when considering a window-dressing solution for a narrow window or thin space, such as you may find in a bathroom or toilet. In this brief article, we discuss the considerations to bear in mind when assessing and installing narrow roller blinds.
How Narrow Can a Roller Blind Be?
Pretty narrow! Roller blinds can be custom-made to suit windows as small as they come. The only real limitation on how small a roller blind can be is whether the rollers can be installed to fit on each side of the window frame.
The Problem Solved with Narrow Roller Blinds
The purpose of roller blinds is twofold – to solve a problem such as glare or privacy, and to enhance the appearance of a room by the application of the right type of roller blinds. With thin or narrow roller blinds, this formula doesn't change – what does change is the fact that the blinds have to fit an irregularly-sized (narrow, or thin) window.
Common Narrow Windows
Narrow windows are encountered very commonly in bathrooms and toilets! Whether it's the type of room, type of premises or period of construction, we see them all the time. Narrow windows may be alone or presented along with a series of one, two or several more windows. This is another situation where custom roller blinds are a great solution, since they can be made to suit your specific window requirements.
Are Roller Blinds the Best Solution For Narrow Windows?
Roller blinds are a great solution for narrow windows. The reason being that unlike other types of window dressings, the simplicity of roller blind functionality isn't lost on narrow or smaller windows. Other types of solutions, for example, panel glides, can't successfully solve very narrow windows while retaining their full functionality.
Other considerations to take into account when selecting the window dressing for your narrow window include:
Existing Blinds or Shutters Used on the Premises
Type of Window Frame
Budget
Style Preferences
Privacy Considerations
Natural Light Opportunities
Like any interior design solution, there are many factors to take into account. Our service addresses this problem by giving our customers access to the experience and professional installation capability needed to get a great result.