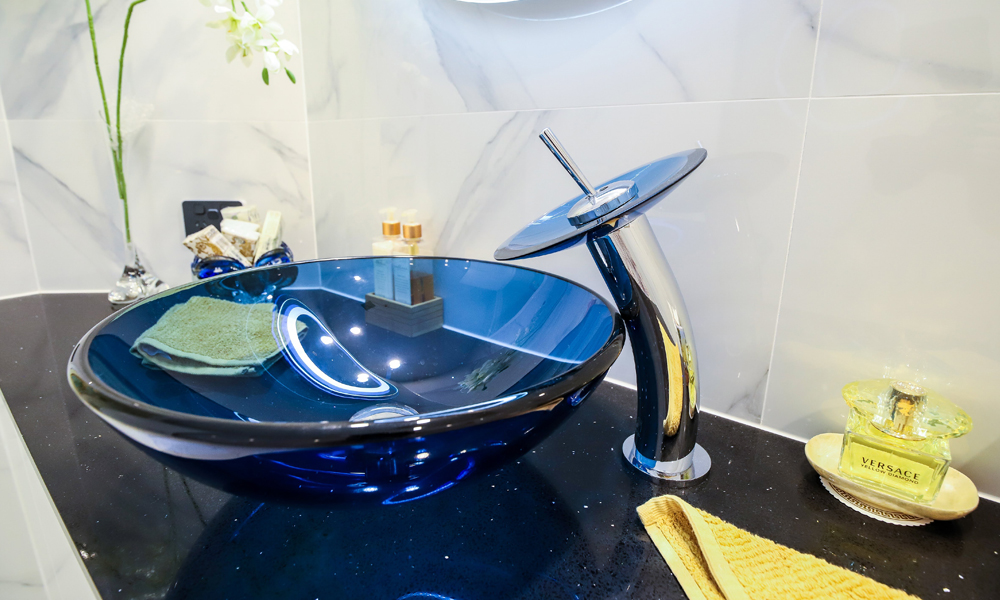 This power-room & ensuite renovation is part of a high-rise penthouse bathroom renovation project which you can read more about here. This part of the project features beautiful floor/wall porcelain marble-style tiles and standout features in the choice of basin and mixer. Armrock Constructions specialises in bathroom renovations on the Gold Coast – contact our team to discuss your project. We offer a free consultation and quote.
Powder-Room Layout
There are a couple of stand-out features in this room that take it to the next level – the circular mirror and mounted glass basin and mixer. Contrasted against floor-to-wall porcelain marble-style tiles, an opulent, lavish look is created.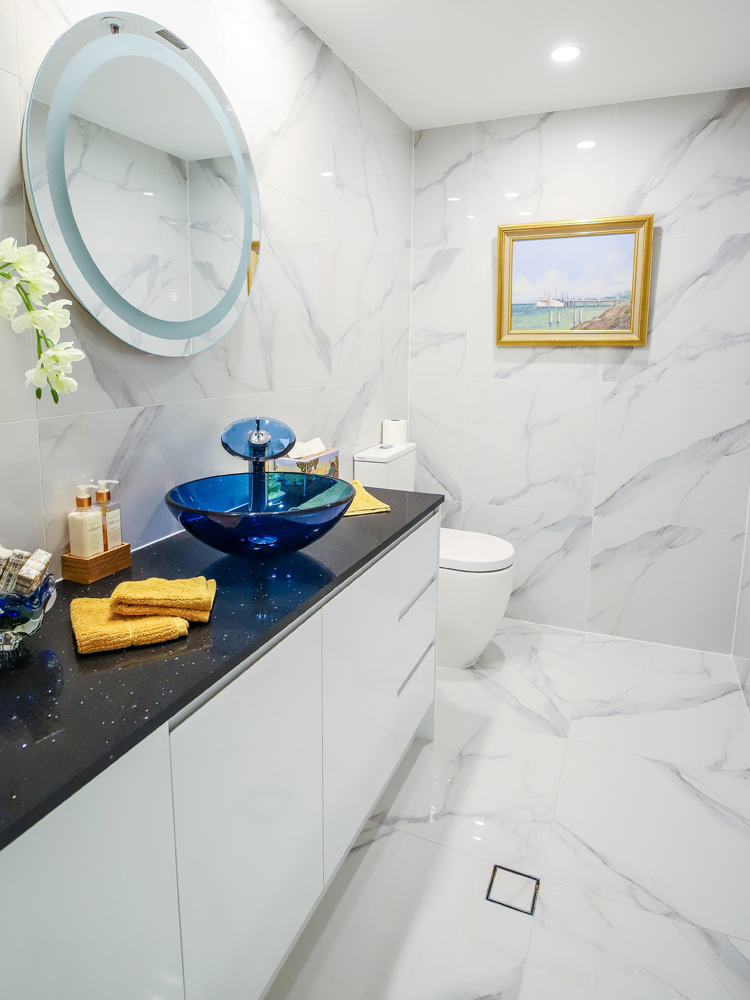 Tile-Insert Drain
By utilising a tiled drain, a seamless look is created which also creates the opportunity for the bathroom to be informed by a sense of workmanship.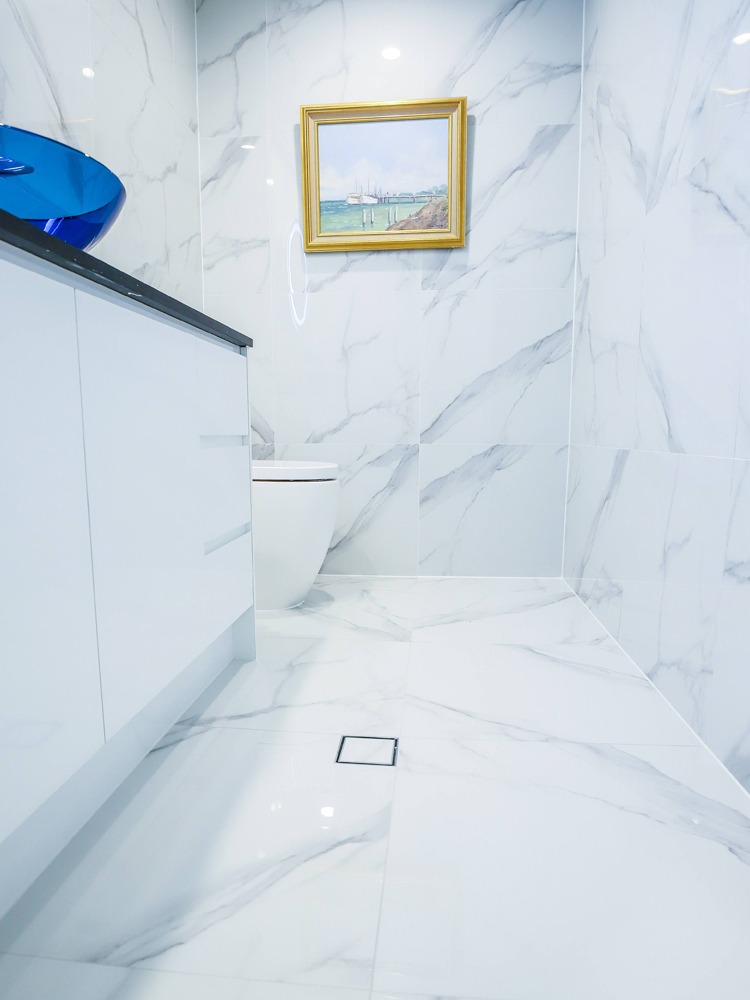 Glass Basin & Mixer Tap
With the addition of this glass basin and mixer tap, this bathroom is elevated to the next level! Our team is experienced – if you have something in mind, we can help you make it a reality.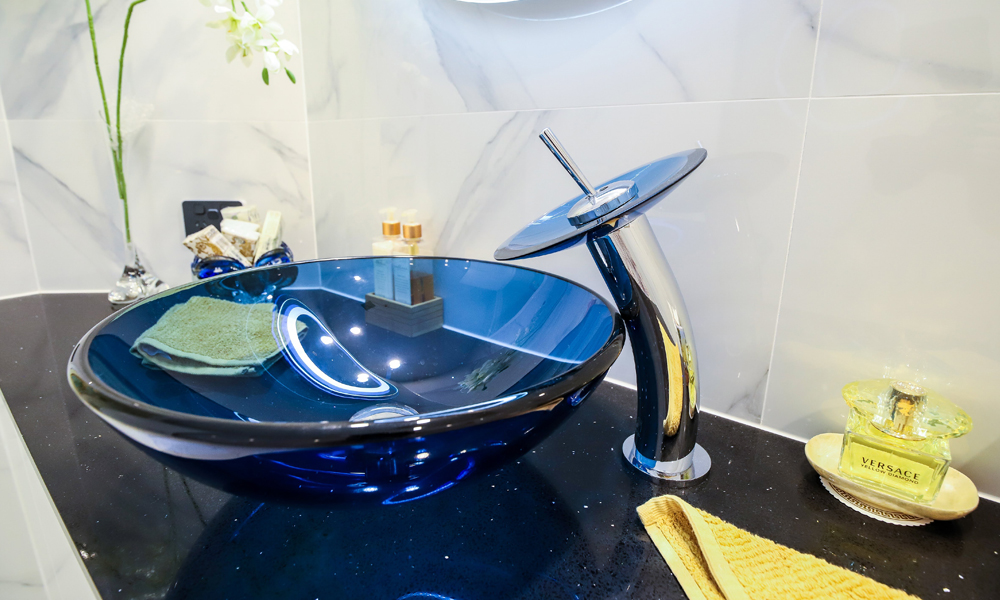 Ensuite Shower
This shower is built into an unconventional cavity which you can see by looking at the ceiling in the picture below. A primary advantage of working with Armrock Constructions is our ability to work flexibly within the space provided. We can customise all aspects of the renovation to accommodate both existing spaces and new objectives.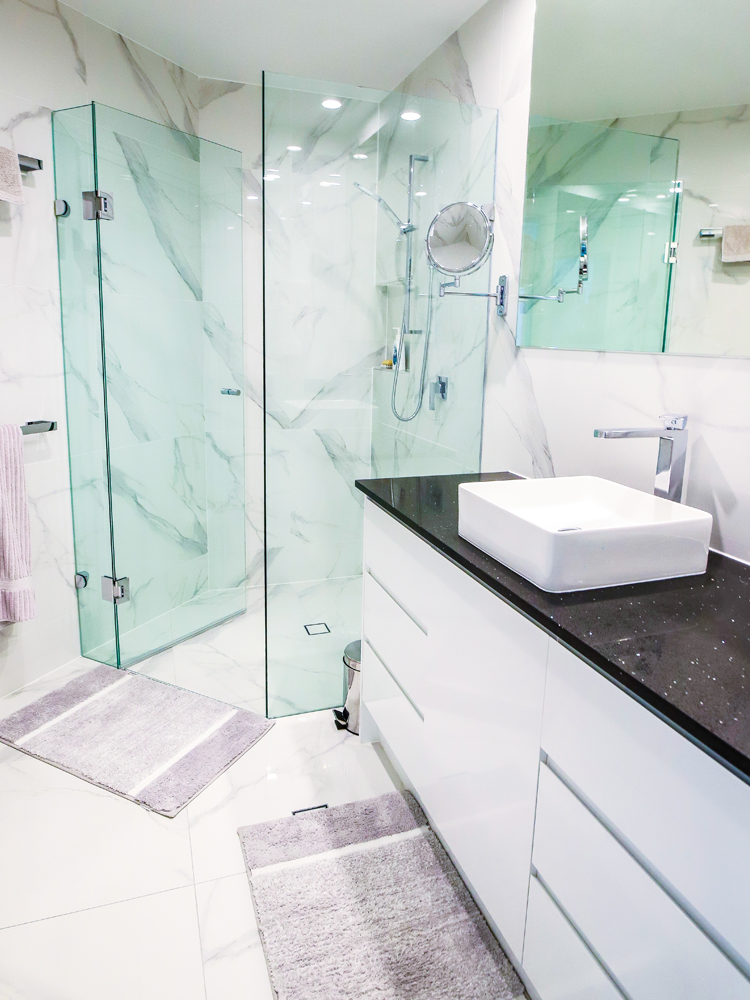 Round Mirror
Circular mirrors are in! This mirror is back-lit by LEDs making it the perfect solution for this high-end powder room. Choosing a round mirror adds visual interest and flow to your bathroom, and they're a popular solution. Learn more about using round mirrors in your Gold Coast renovation here.