On this page we will discuss the features of this Gold Coast bathroom renovation. This project included a main bathroom, an ensuite and a seperate toilet – see how the elements have been applied throughout for continuity.
Timber Top Custom Vanities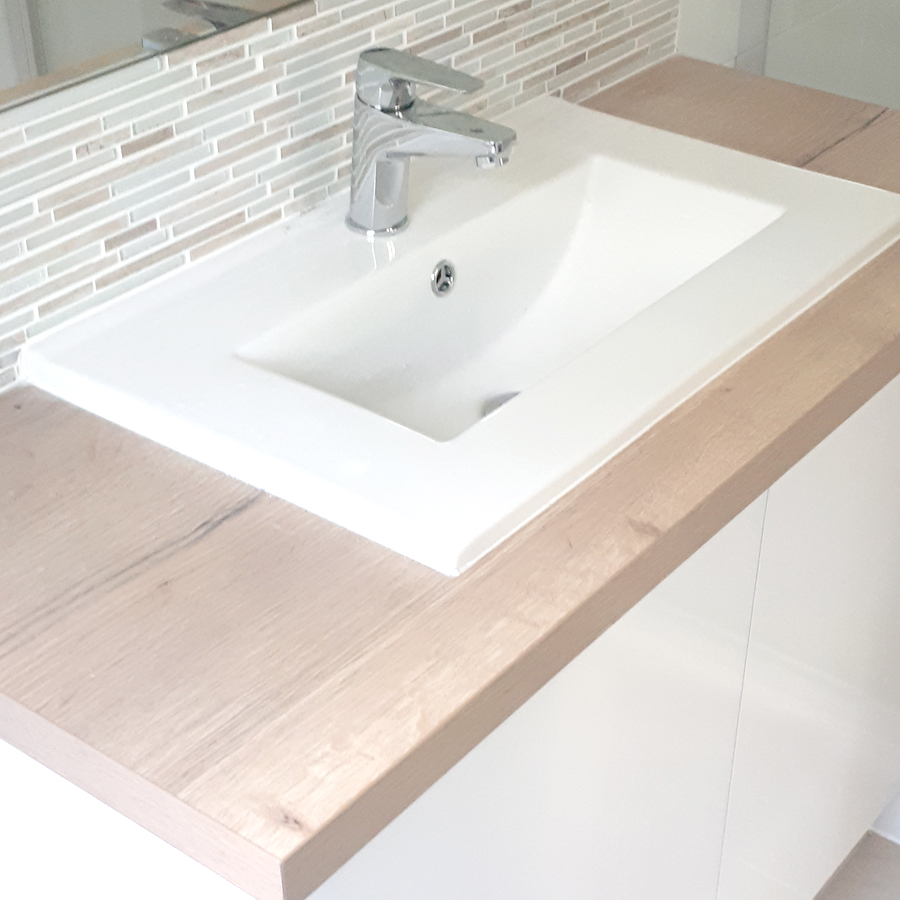 We've used laminate solutions to get a great result for this bathroom. There's more information about them here: timber-look laminates.
This custom vanity solution includes push-to-open doors, glossy white exteriors, timber-look laminate tops, and concise partially-extruding basin and tap combos. This type of design is uncluttered and free, and makes the bathrooms a welcoming, cheerful place to visit.
Armrock is achieving great results like this every day, creating timber and stone tops for a fraction of the cost of real materials.
Tile Mosaic Splashback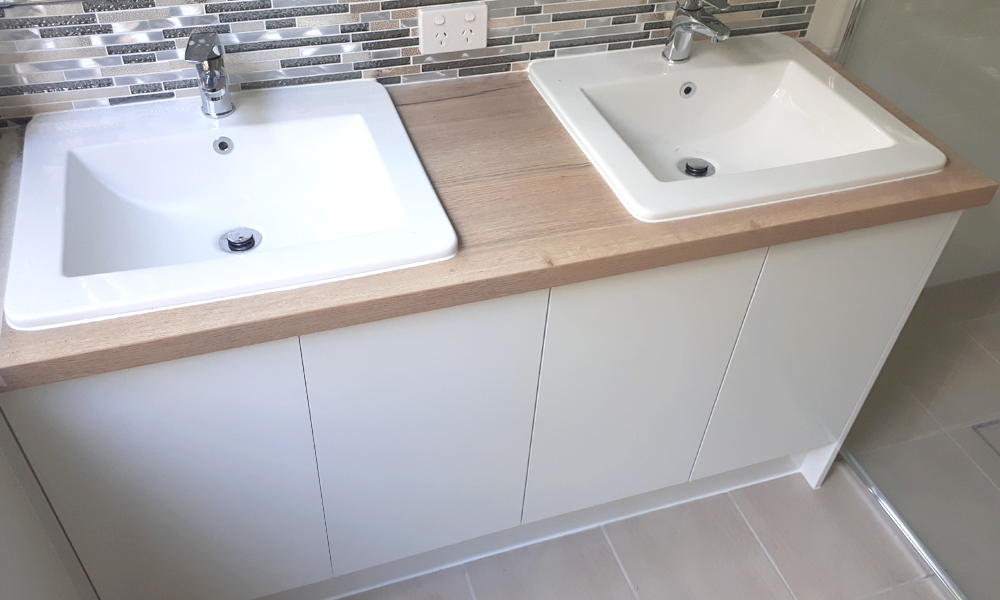 A standout of this bathroom is definitely the tile mosaic splashback. Its visual density draws the eye and explodes the rest of the room outwards in an accentuation of their minimal values.
Shower Solution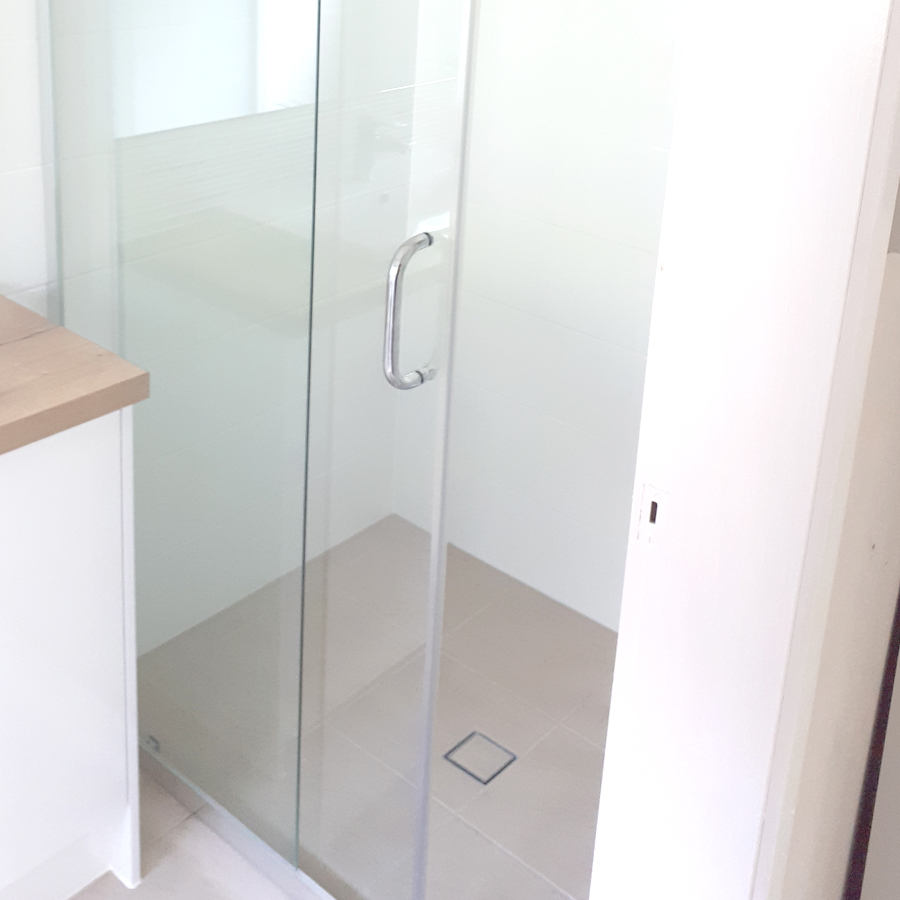 A sliding shower door has many advantages over other types of doors. It's a great option for the ensuite because it's space-saving and frees up the potential of the room to be used in other ways.
In the main bathroom, a semi-frameless shower is a winning solution with a minimal visual footprint inside the room. It helps maximise feature elements such as the tile mosaic splashback and vanity which can be seen unobstructed. Note the dual tile-insert drains in this image.
Heated Towel Rack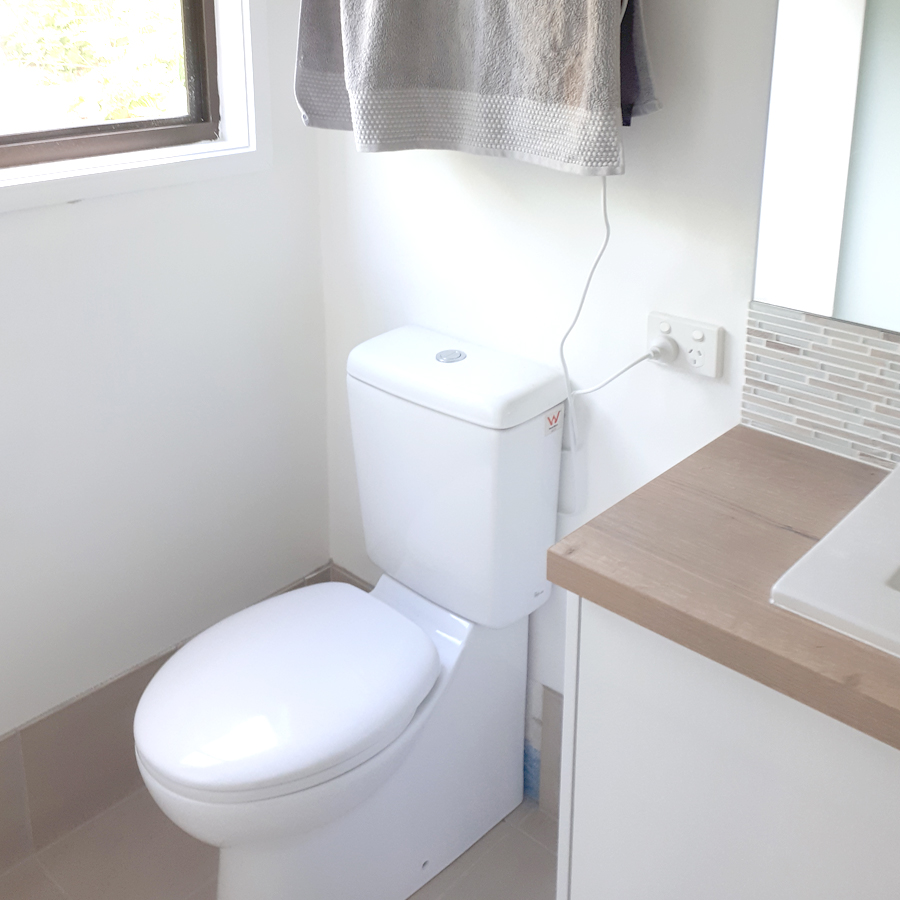 A heated towel-rack is a lavish option that will get you through winter with your sanity intact. Other options for bathrooms are heat-lamps and good design – making the most of natural light and heat.
Like the sliding shower door, this sliding bathroom door helps cut down on spacial requirements.
Finally the separate toilet is a simple solution that echoes the gloss-white tones of the vanities against the same tiles. It's neat and tidy and looks great, just like a renovated toilet should!