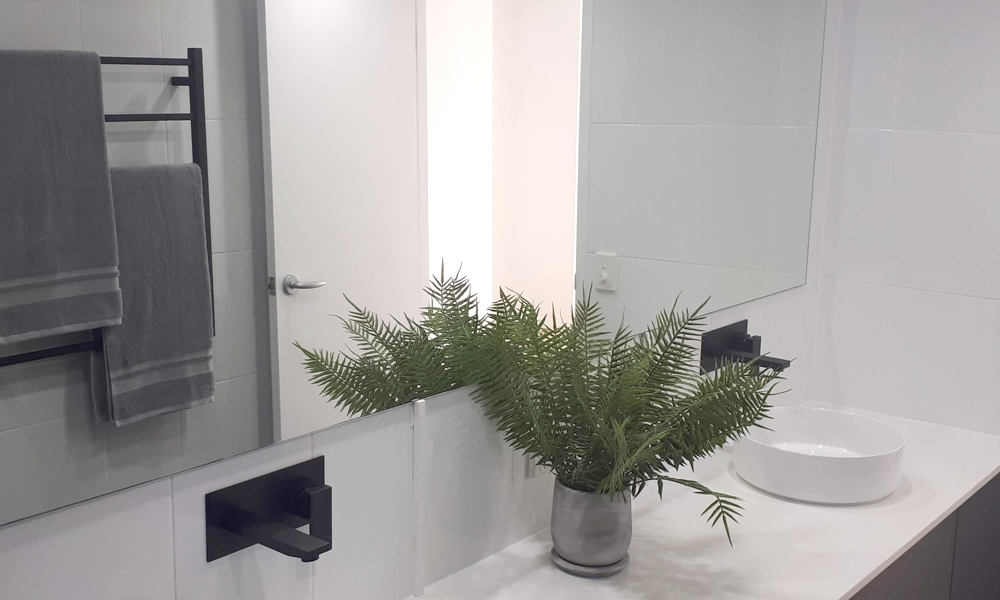 Armrock Constructions specialises in bathroom renovations on the Gold Coast QLD. Talk to our team about a small bathroom makeover – each project begins with a free consultation and quote. Enjoy the Armrock advantage with custom trade teams, a flexible approach and a commitment to quality with results that speak for themselves.
Small Bathroom Makeover FAQ
How much does a small bathroom makeover cost?

The cost of a small bathroom makeover depends on variables including whether the structure and plumbing are being moved, the types of tiles selected, the extent of the project, and the fixtures and fittings selected. Our bathroom renovations usually range from $7,000 – $15,000, and we provide a free consultation and quote where we can clarify the costs involved for your project. Talk to our team for more information.
What's the best way to create a sense of size in a small bathroom?

Creating a sense of size in smaller spaces can be accomplished with colour, layout and fixtures and fittings. The most important consideration is often colour choice, with lighter colours creating a sense of visual extension. Talk to our team for more information.
What are the best tiles to use in a small bathroom?

Tiles are an important aspect of any bathroom renovation from the point of view of aesthetics and functionality. Tiling can be done in many ways, but the relationship between tile size and room size is critical to achieving a well-balanced design. Depending on the shape of the room, square or rectangular tiles may be deployed for a more sympathetic style, and oversized tiles sometimes need more room to work with to realise their effect. Learn more about tiling here.