This Gold Coast bathroom achieved a pleasing modern result. It included the installation of a custom-made vanity unity, tiling, cistern and shower. Utilising custom-made elements in your new bathroom is a fantastic way to make the most of the space and design opportunities in the room. On this page we'll take you through the renovation and discuss highlights of the project.
The Renovation Begins
The renovation begins with the demolition of the previous bathroom. As you can see below, the previous vanity unit was limited in scope and vision.
Bathroom Tiling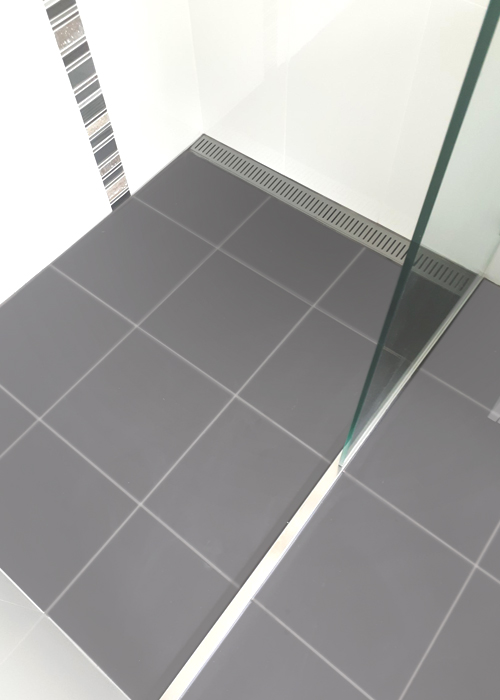 In keeping with the modern aesthetic, this bathroom uses 450x450mm square grey tiles for the floor. Tiles in different grey tones are an easy compliment to the whites and silvers of many bathroom fixtures and fittings. There are notes on working with gloss white in your bathroom here, and you can learn more about our bathroom and kitchen tiling solutions here.
Tiled Strip Feature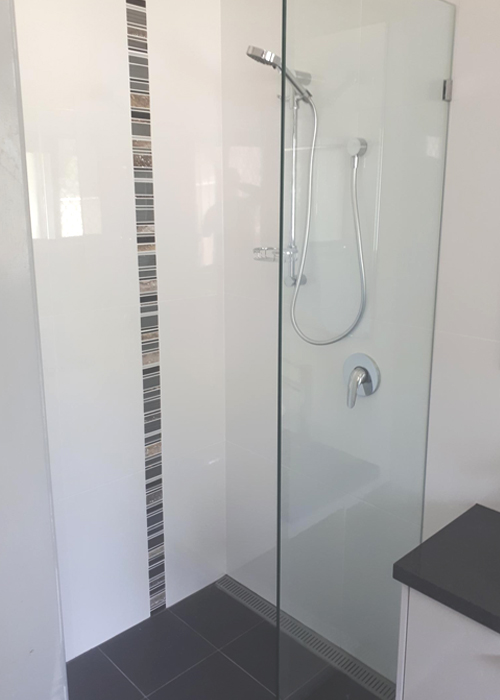 The decision to include a tiled strip feature in this bathroom paid dividends. It adds some visual interest without taking over visually.
The Custom Vanity Solution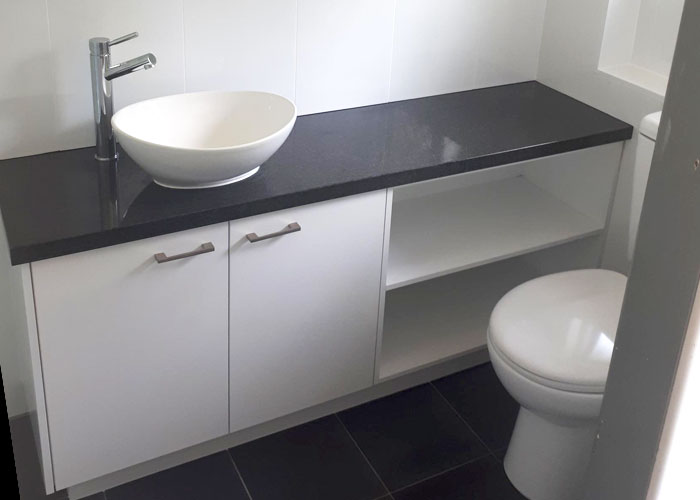 Long and elegant, this custom-made bathroom vanity adds visual and functional value. It creates new storage possibilities, and the table-mounted basin and tap are an elegant contribution. On the Gold Coast, we're offering custom bathroom vanity solutions designed to suit your needs. These are often the centerpieces of our finished bathrooms. Learn more about Armrock's custom bathroom vanity solutions here.
Gold Coast Bathroom Renovations
Talk to our team for assistance with your Gold Coast bathroom renovation. We specialise in custom bathroom solutions, and bring a complete trade team to simplify and streamline your project.