In this Gold Coast bathroom renovation, the team from Armrock Constructions achieved a great result working with our client's budget and requirements. Cost-saving measures in this project include retention of original locations such as the shower, tub and vanity, and the re-use of assets such as the tub and blinds.
In a renovation, sometimes the right solution is to replace everything – but sometimes, best results are achieved by re-using and re-invigorating existing components.
Renovation Commences
All renovations begin with a demolition stage, and this project is no exception. While the renovation process can be disruptive, Armrock minimises the impact with an efficient approach and complete team. We aim to complete your reno as quickly as possible so you can get on with life and enjoy your new bathroom!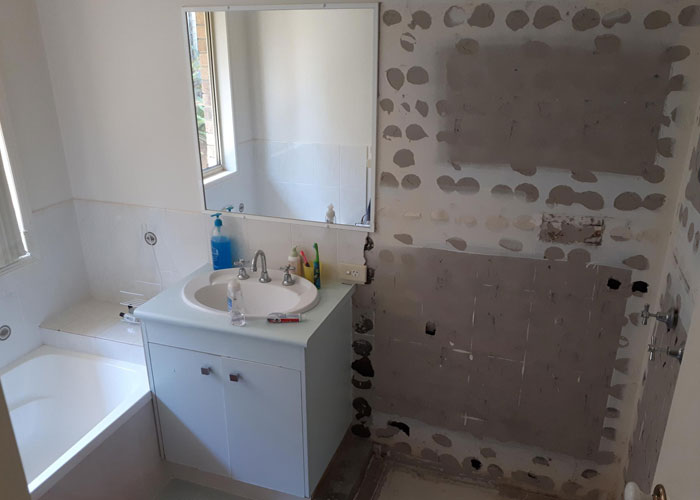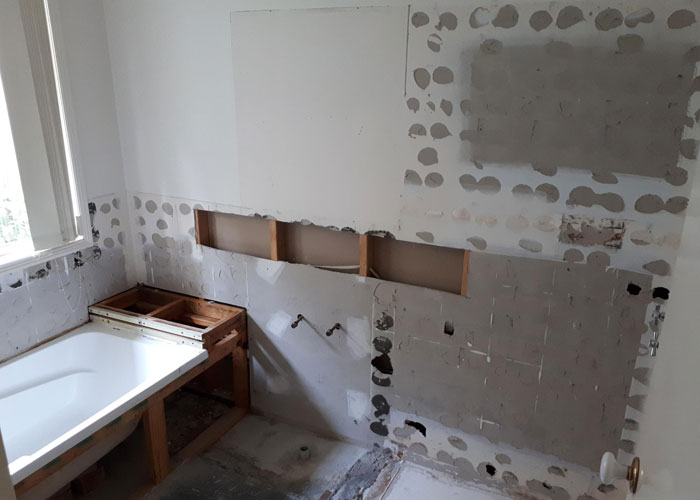 Back to Bare Bones
Having completely removed all unwanted aspects of the old bathroom, our team can now get started rebuilding.
Tiling Solution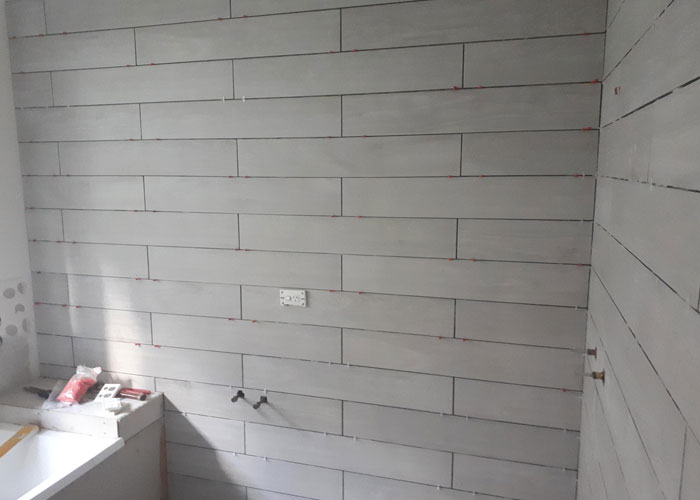 These tiles have a long, thin horizontal disposition and they're a non-conventional approach. Because of the soft colour tone, they create a pleasing, restful impression. Armrock's tilers ensure tiles are laid as they should be, equipping the project for the installation of the vanity and shower.
Final Result
Our client has opted for a pre-fabricated vanity in this renovation. The circular mirror enhances the tiling for a mystical, relaxed vibe in this newly fresh, cleanly renovated Gold Coast bathroom.