In this "Unlimited Bathroom Renovation" we have maximised space and created a distinct modern style. Armrock bathrooms are designed for Gold Coast living, and this one is no exception. 
A truly spacious bathroom must not only have space but also flow. In this renovation, the sense of flow creates an effect that is unbound by the constraints of the floor, walls and ceiling.
Before the Renovation
Before the renovation commenced, the vanity, steps and bathtub took up a whole lengthwise side of the bathroom. It was a cluttered collection of fixtures and fittings that in conjunction with the old tiling and uniform colour scheme created a highly dense visual tangle. For this Gold Coast bathroom, it was time for an upgrade!
The old bathroom was:
Cluttered
Tired
Not optimising space
Armrock Renovators Go To Work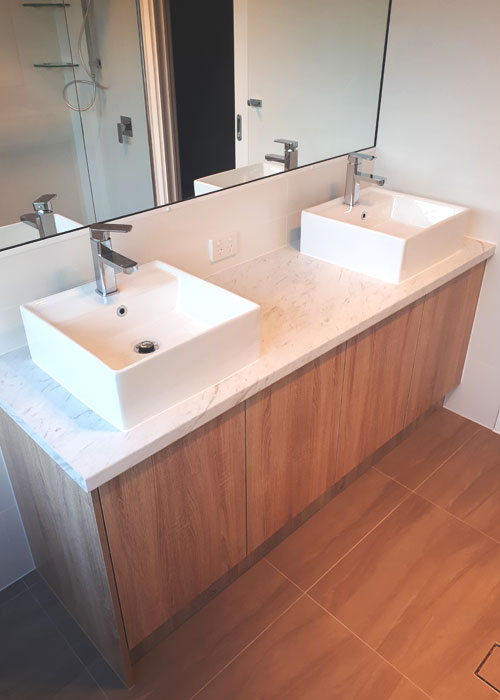 A standout element in this finished renovation is the custom-made Armrock vanity. We're achieving extraordinary results working with modern laminate solutions. You can learn more about our custom vanities here.
Something interesting to point out about this design is the proximity of the colour tone between the floor and the front of the vanity. This gives the impression of the vanity rising up, and accentuates the benchtop, basins, tapware and broad mirror through contrast.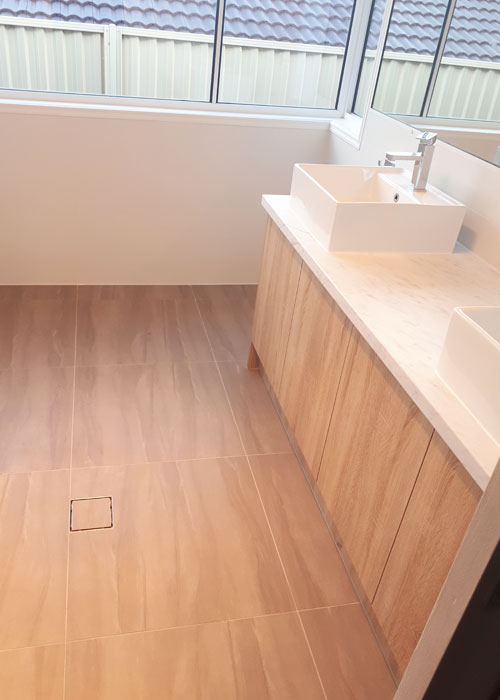 Showers create a large visual footprint because they occupy significant vertical space. This semi-frameless option diminishes this visual strength and allows the shower to blend into the room better. Because the tiling and walls of the shower consistent with the rest of the bathroom, it seems almost as if this shower is not there at all!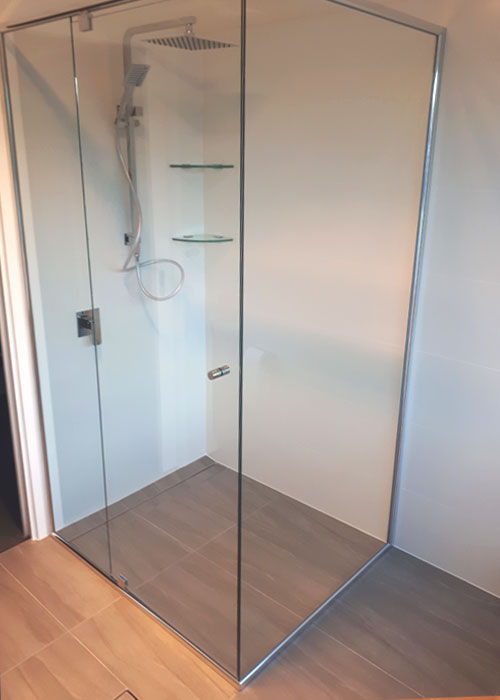 There's more information our shower solutions here.
Having removed the bath from this room, the cistern is no longer squeezed into a corner as an afterthought. It's still in the same position, so no plumbing relocation was required.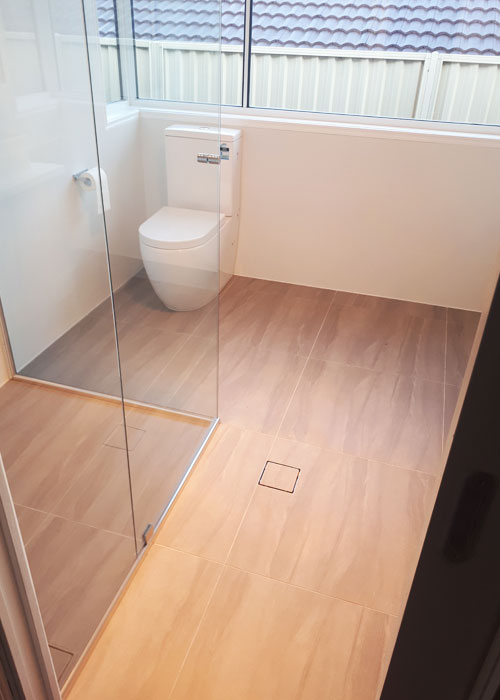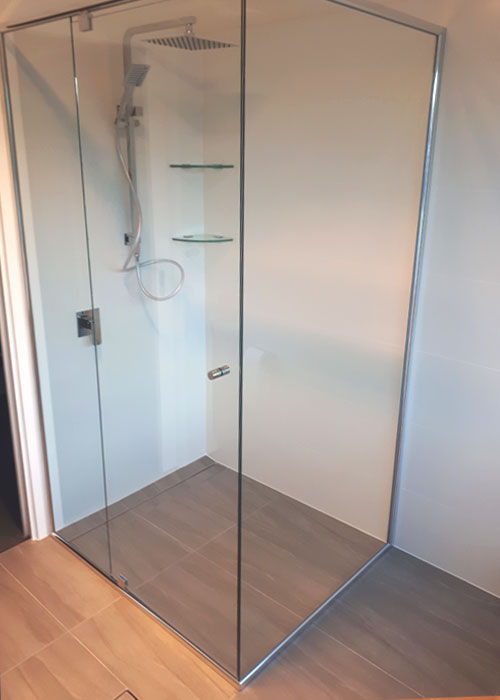 The solution for this renovation included a double tile insert drain – a square drain for the main bathroom and a horizontal drain for the shower. This solution gives the drains a minimal visual footprint. 
Interested in bathroom drains? More info here: Bathroom drains.