Round mirrors are a popular bathroom design feature that are included in many of our Gold Coast bathroom renovation projects. If you're trying to decide whether to include a round mirror in your bathroom design, this page will be a useful resource for you, and features examples from our recent Gold Coast bathroom renovation projects.
Connecting with Round Mirrors
A major advantage of round mirrors is the way they integrate bathroom elements without dominating the design. Round mirrors may not fill the whole space, but they feel like the do, and this enables them to not only connect bathroom elements, but do so in a lovely way.
In the following image, you can see a colonial-themed bathroom renovation undertaken by our team. Note that the vanity and window are similar in shape (rectangular) and size. We've used a double-round mirror here which helps to connect these two elements. Imagine a square, or rectangular mirror in this scenario.. it may overwhelm the room, whereas the round mirrors create a sense of connection and integration.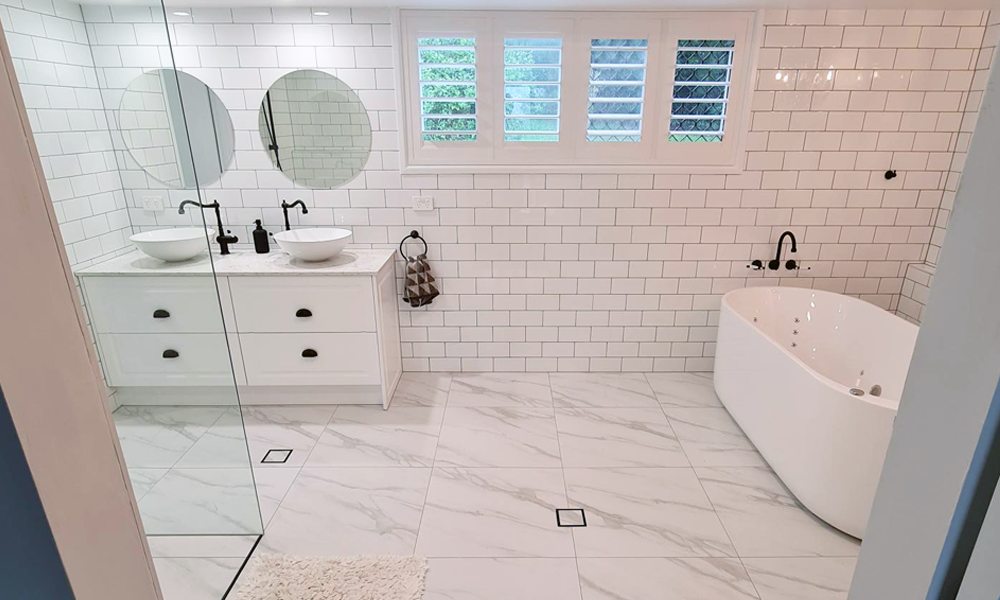 Concentrated Design Focus
In the following image, from the same renovation project (it involved a double-bathroom renovation) we've used a singular round mirror above the vanity unit. This creates an interesting focus for the bathroom which wouldn't exist if a larger or more dominant mirror were utilised. Because this colonial bathroom renovation requires the harmonious juxtaposition of multiple irregular objects, the round mirror provides a way to connect, integrate, and relate the room.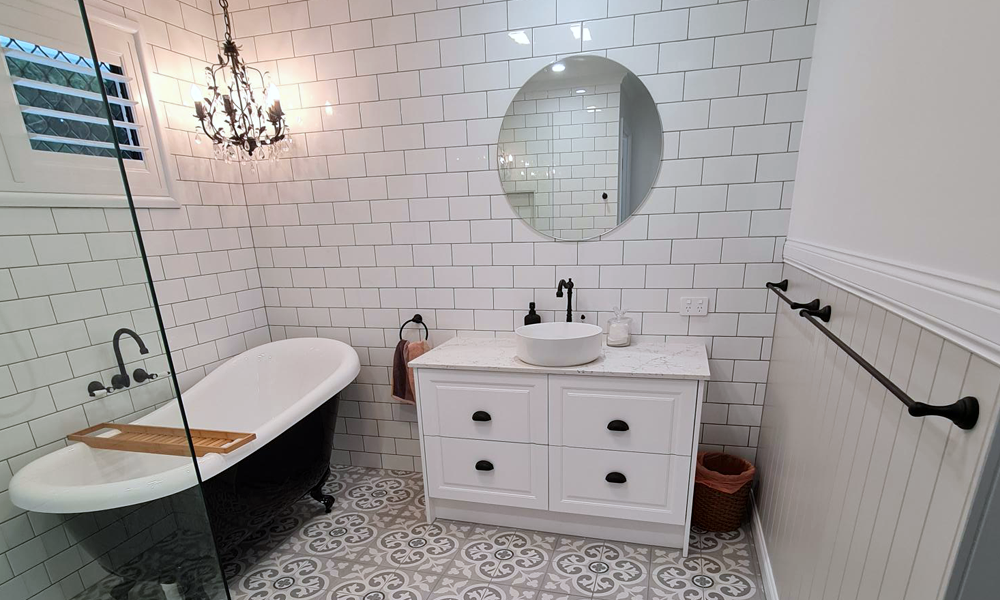 Bathroom Flow & Circular Mirrors
A goal of bathroom design is always to make rooms that make sense. A sense of flow, or movement, through the bathroom elements can help to accomplish this. One of the great attributes of round mirrors is how they enable rooms to flow. Even in rooms with a static feel, a round mirror enlivens and rejuvenates the space, making it feel larger and more dynamic. Interestingly, on the majestic glass.com.au website, they note "if you are planning to redecorate your beloved bathroom, or just want to spice up the design, then the best and easiest thing to do is replacing the current dull mirror with a round one".
Cultivating Visual Interest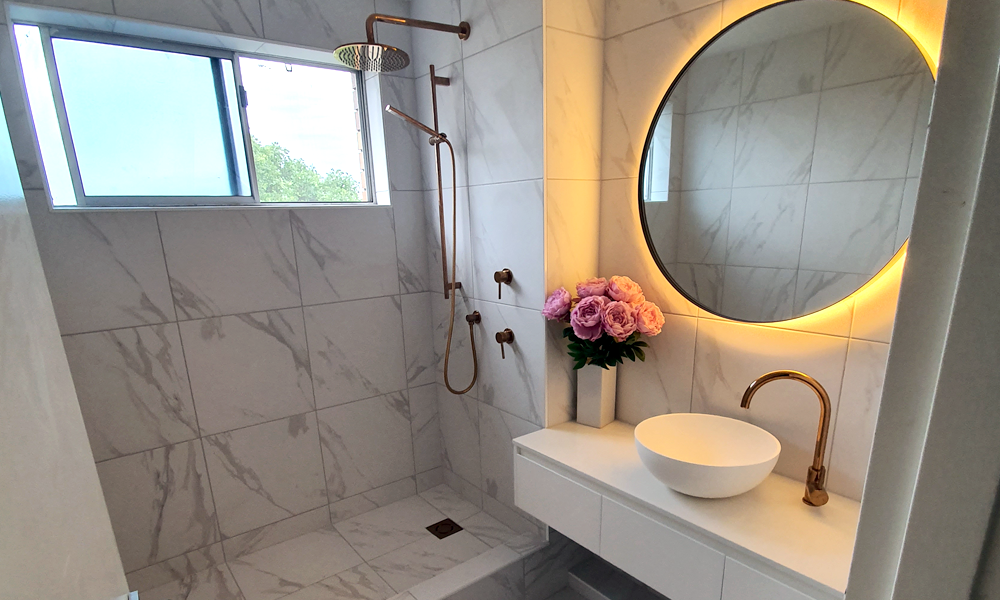 Round mirrors are a fantastic way to cultivate visual interest. The dynamic nature of the circle ensures the eye will always have somewhere to go. A round mirror activates and cultivates this sense of dynamism, which event by its solitary contribution can help take your bathroom to the next level. This particular bathroom also includes a built-in shower, which is a great option to consider for your renovation as well.
Anchoring the Vanity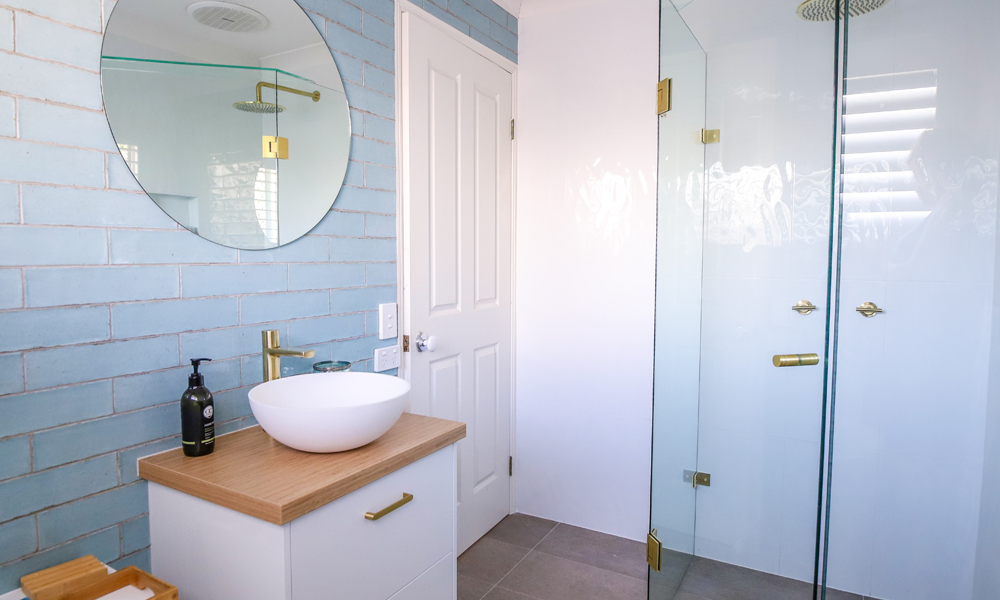 A bathroom vanity is the cornerstone of any bathroom. Utilising a custom vanity in your bathroom renovation is a great way to express and integrate your bathroom design. A challenge of working with vanity units is the difference of their shape within the bathroom. Low and horizontal, they can contrast poorly with taller elements such as the shower or the bathroom door. Because vanity units are always paired with a mirror, this deficiency is overcome; in the case of round mirrors, vanity units can achieve a vertical presence albeit at a much smaller footprint of bathroom real estate.
This effect is also demonstrated in the following images from a recent Gold Coast bathroom renovation below. Note how the circular mirror helps connect the vanity with the room, and creates a visual bridge between the vanity and the shower. Read about this project here.
By the way, isn't the tiling in these projects fantastic! Learn more about tiling with our team here.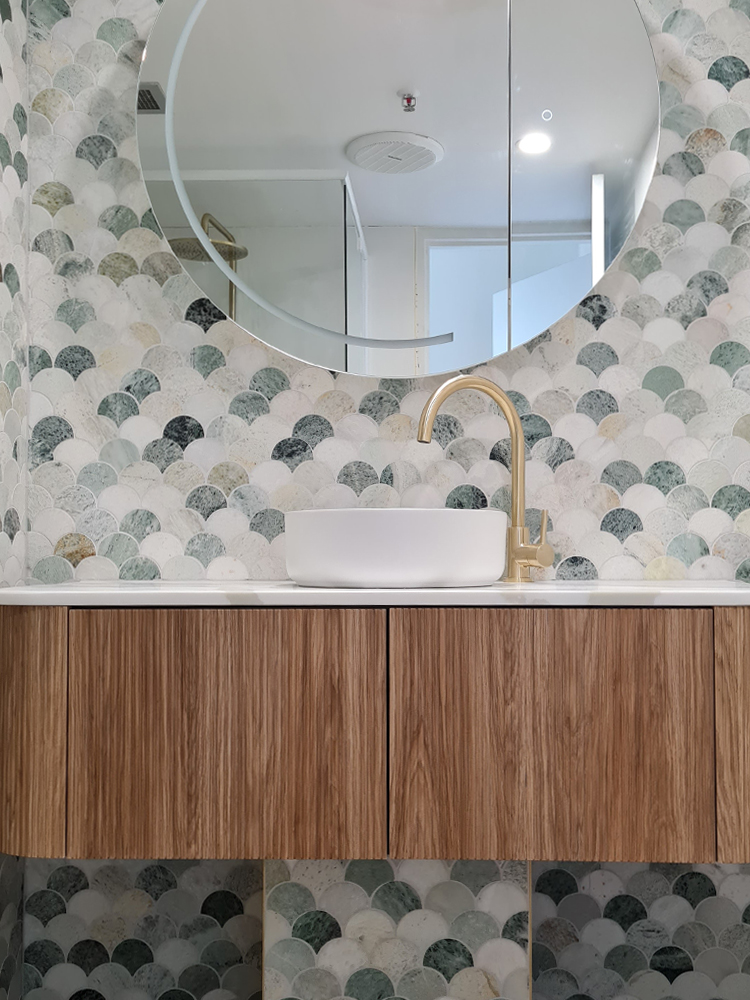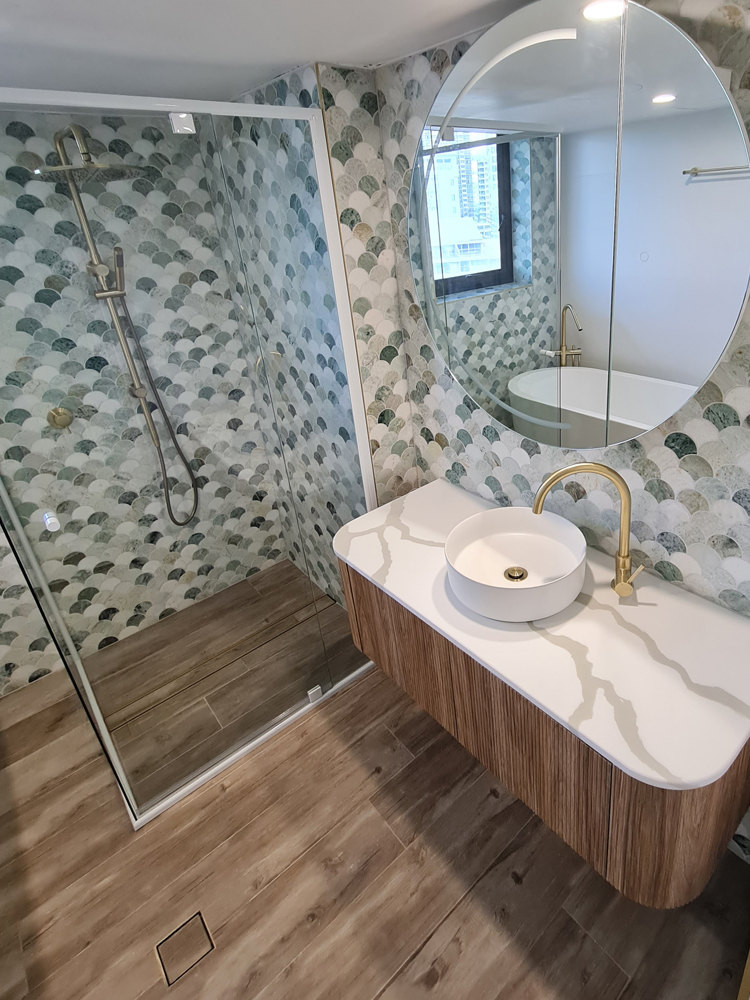 Making Important Choices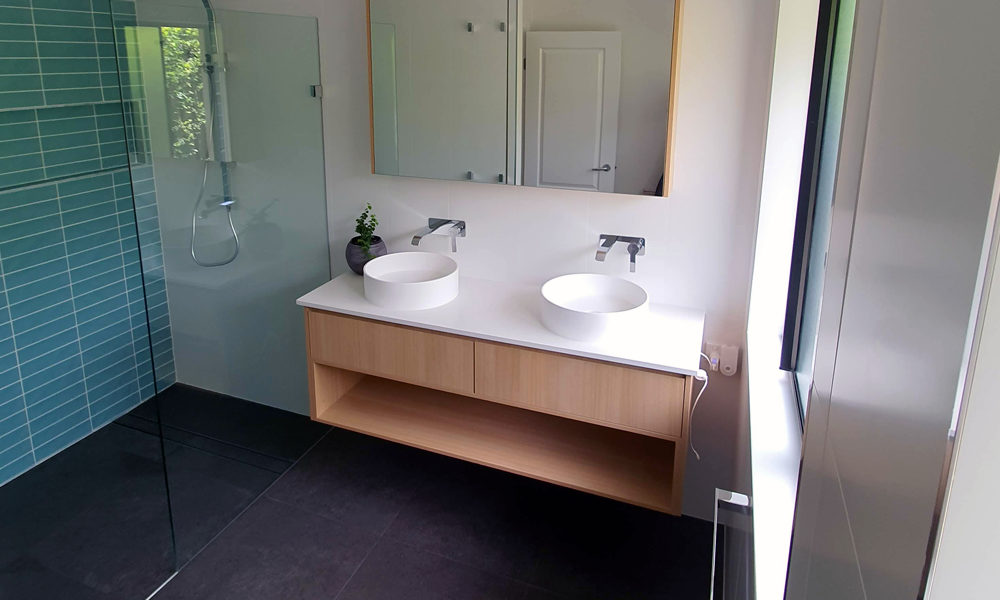 A round mirror isn't always the best choice, and definitely not the only choice. It's just a great option to keep in mind instead of defaulting to a rectangular or square mirror. Talk to our team about your Gold Coast bathroom renovation. We look forward to working together with you to create your ideal bathroom design, and then helping you to bring it to reality.
Organise a Free Quote for Your Bathroom Renovation: