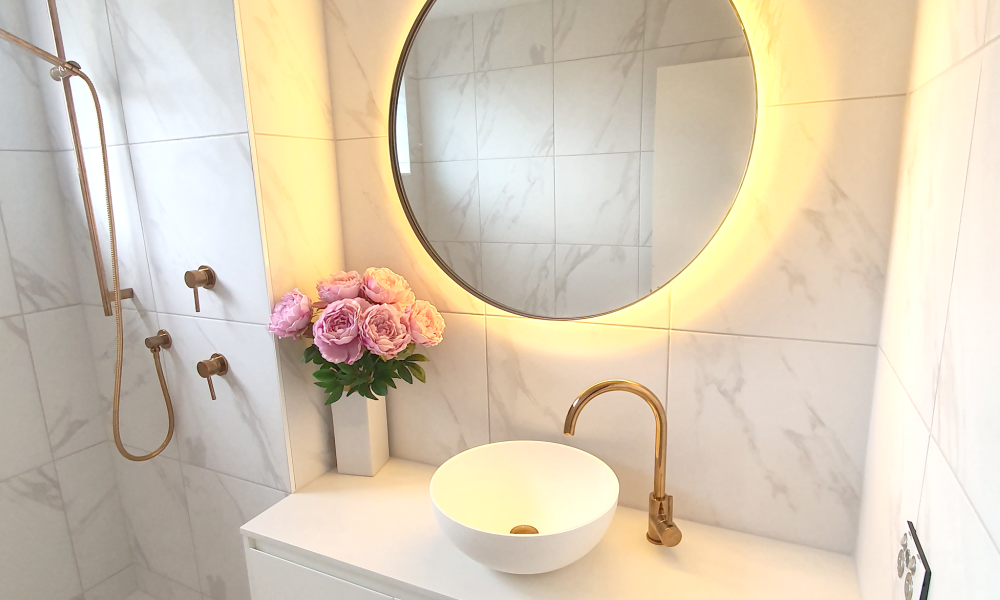 Armrock Constructions provides a complete bathroom renovation service in Mermaid Waters (4218) on the Gold Coast QLD. Talk to our team for builder-led quality and join our growing list of satisfied customers today! We specialise in flexible solutions, project management, provision of a complete team for your renovation, and builder-led expertise.
Mermaid Waters Bathroom Renovation FAQ
How do I design my custom vanity?

Working with Armrock Constructions, we can help you with the design and construction of your vanity unit. Whether you know exactly what you want, you're just working from an idea, or a pinterest picture, we can help you turn it into a reality. With our experience, if you're not sure, just ask – we're here to help. Learn more about custom vanities here.
How much does it cost for a walk-in shower?

Approaching a renovation, budgeting is of paramount importance. Shower prices can range because they depend on so many variables. Tiling, enclosures, tapware, drains all have a part to play. A walk-in shower is just one component of your renovation. We work with our clients to ensure everything is accommodated within your budget. Learn more about showers here.
How do I choose Tapware?

Tapware is important from both aesthetic and functional perspectives. Talk to our team about your design goals. In addition to helping you with the selection of your tapware, we can guide you to local suppliers for a great price on the taps that will make your renovation a success. Learn more about tapware here.