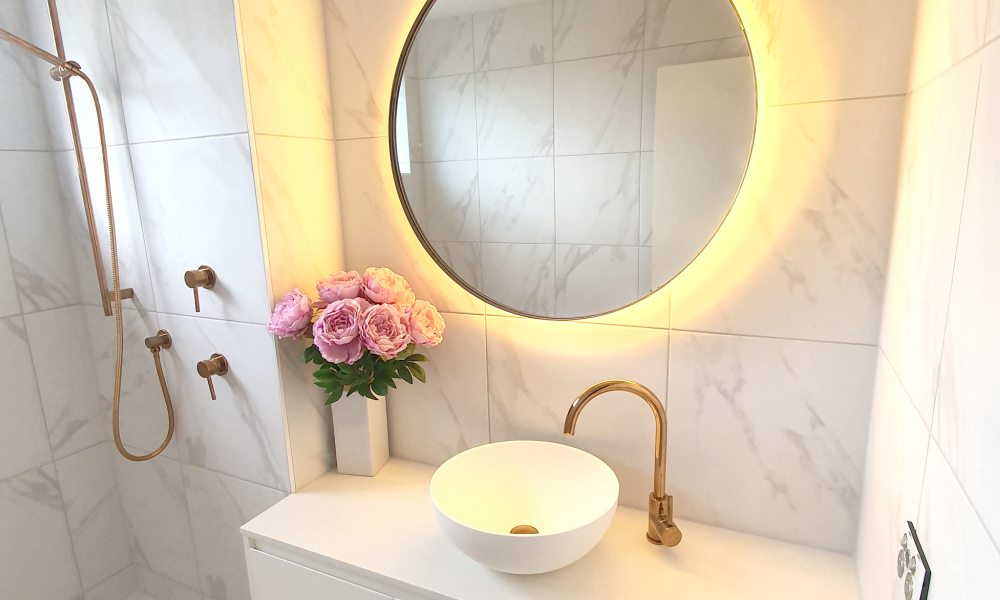 Armrock Constructions are kitchen and bathroom renovation specialists on the Gold Coast QLD. Talk to our team to discuss your Reedy Creek (4227) bathroom today. From budget overhauls to complete reconfigurations, our team is ready to help take your bathroom to the next level. Amrock constructions specialises in renovations on the Gold Coast. Discuss your renovation with us today!
Reed Creek Bathroom FAQ
How much should a vanity unity cost?

There are two kinds of vanity units: prefabricated and custom-made. Armrock constructions works with both types. Pre-fabricated vanities are bought ready to install, whereas custom units are made to your design specifications. Custom made vanity units may be more expensive, but it does depend on what's included in your design. Learn more about vanities here.
What are the bathroom trends for 2020?

In 2020, these are the top trends on the Gold Coast based on our experience:

LED Lighting for effect
Circular Mirrors
Free-standing bathtubs
Timber-top vanities
Marble-top vanities
Mounted Basins
Matched Tapware & Handles
Rain Showers
Brushed Copper
Marble tiling
Why are bathroom vanities lower than kitchen cabinets?

Lower vanities ensure kids can access them. In many cases until children get a bit older (and taller) it is better to restrict their access to kitchen cabinetry due to the hot & dangerous equipment there – hence the difference.