This Gold Coast bathroom renovation evokes a classic style with all the modern mod-cons. It's a great example of the work achieved by Armrock Constructions. Our renovations make a difference – if you're on the Gold Coast, contact our team today for a free measure and quote. Read on to learn more about how we made this project a success.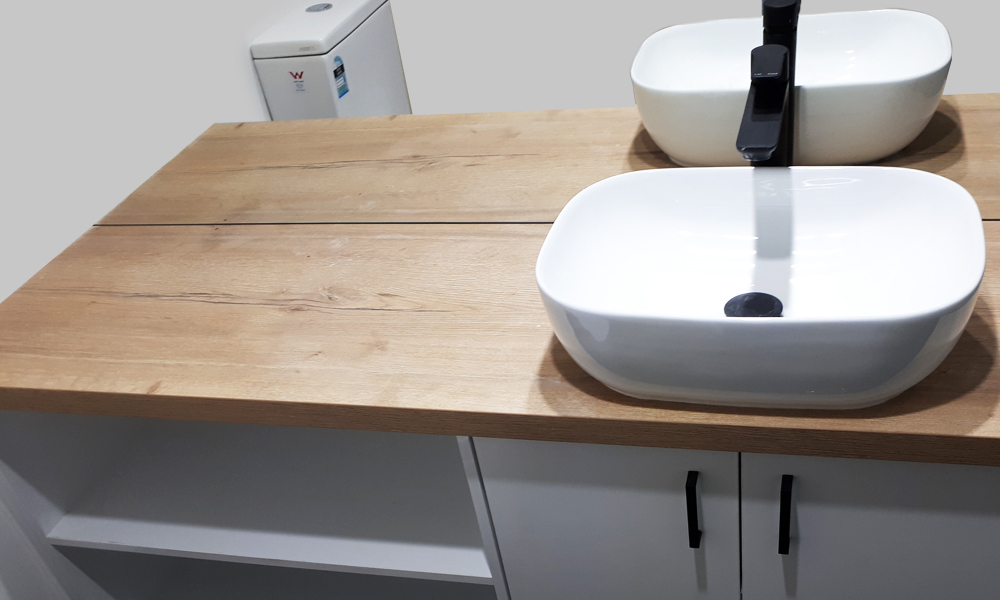 Design Tip: Contrast
This bathroom creates a strong contrast between the white tiles, the dark grout-lines and the black tapware. Black and white combinations are classical and timeless. With white as the dominant colour, the design can easily be adapted to a variety of applications. The addition of a natural component (benchtop) softens the design and makes it more accessible.
Checked Success Niche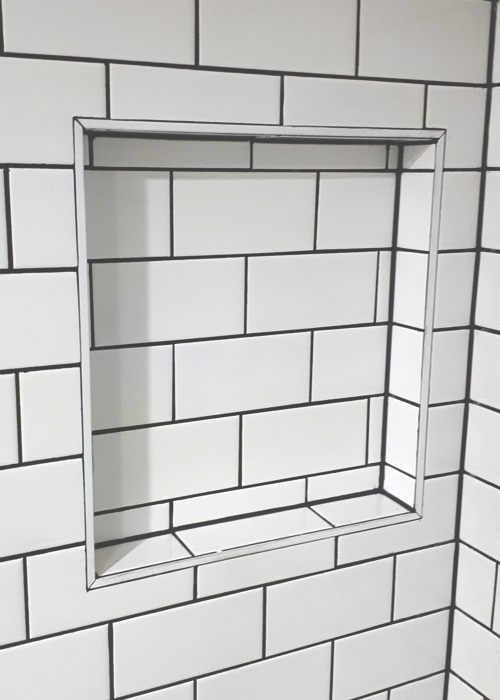 A popular option with our Gold Coast clients is the incorporation of tiled niches into showers or walls. This approach is fast becoming a signature inclusion for many of our bathroom projects.
You can see some further examples of these types of niches in our section on tiled bathroom niches.
Tapware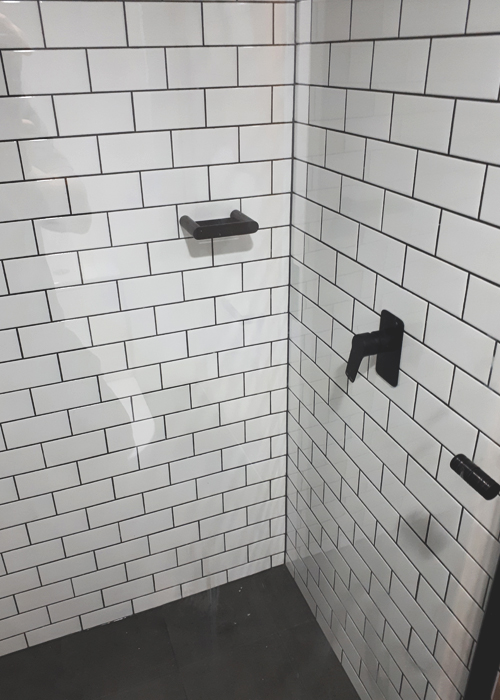 In this renovation, the tapware, door handles and accessories are in matching matt-black. Currently, this type of approach is popular and is an easy resolution towards an integrated bathroom style. We're often doing black (matt or gloss) or silver highlights in this way.
Design Tip: Repetition
Repeating the black tapware and fixtures in this bathroom provides a visual footprint that guides the eye through the room for continuity and to help organise the elements visually. By repeating elements in your bathroom renovation design, it creates a sense of visual expectation as the eye travels around the room.
Checked Success Shower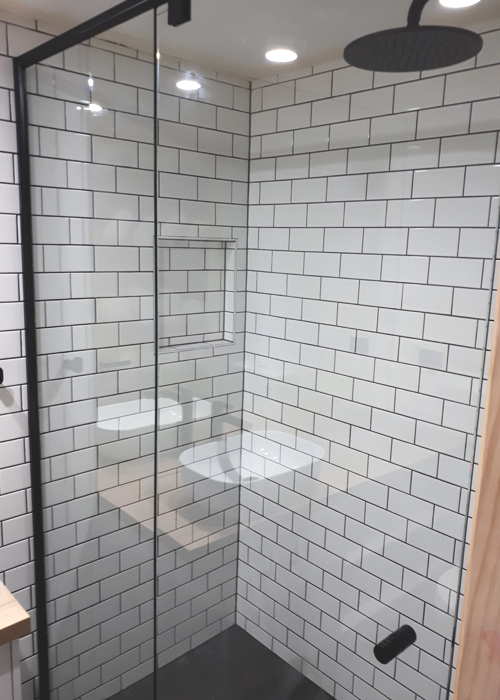 This shower incorporates a black framed solution to match other bathroom accessories. It's all about those fabulous subway tiles here, showcased through the glass for a shower that's simple yet appealing. This bathroom colour palette uses classical black and white to strong effect, but this strong palette is softened with the organic timber tones. It's a winner!
Custom Armrock Vanity
Armrock Constructions specialises in custom vanities. You can learn more about custom vanities for your bathroom here. This vanity is a standout component of this renovation. It includes a timber-look laminate top which brings visual interest and an organic element into the design.
The gloss-white finish features matt-black fittings and tapware which link the unit to other parts of the room, and a purposeful rectangular mirror to compliment the lines in the room.