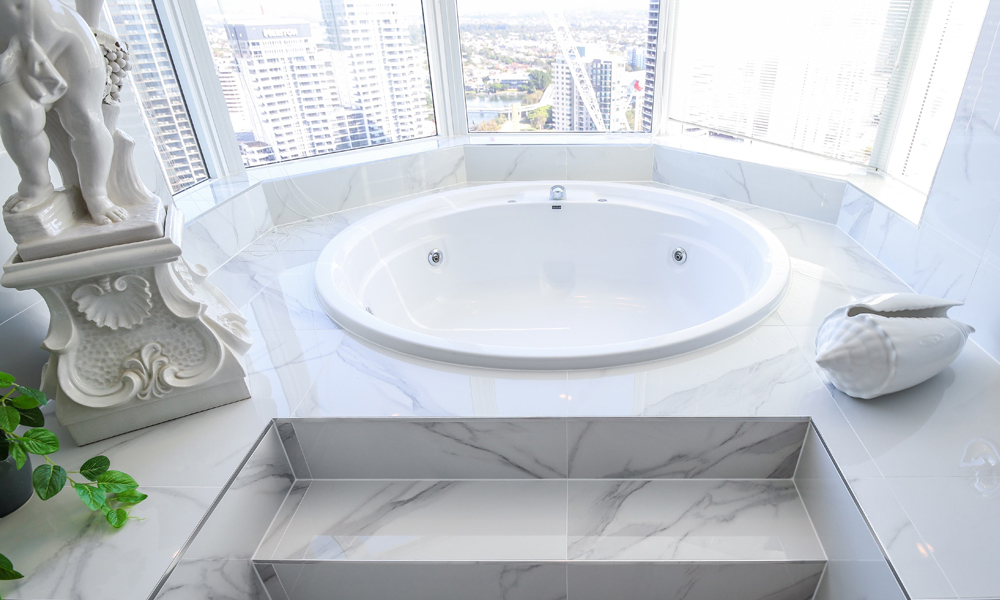 Armrock Constructions specialises in bathroom renovations on the Gold Coast QLD. We renovate houses, apartments, and high-rise residences. In this project, we realised the renovation of this beautiful penthouse bathroom – truly a bathroom with a view! Working in a high-rise environment means an added degree of organisation, logistics, planning and communication, which Armrock Constructions is able to provide. If you're considering a bathroom upgrade, talk to our team for a flexible solution.
Tiling
This bathroom features floor & wall porcelain tiling with a marble finish – perfect to communicate the opulence of this extravagant apartment. We've used a tile insert drain – an Armrock signature – to keep the continuity going throughout the shower tiling.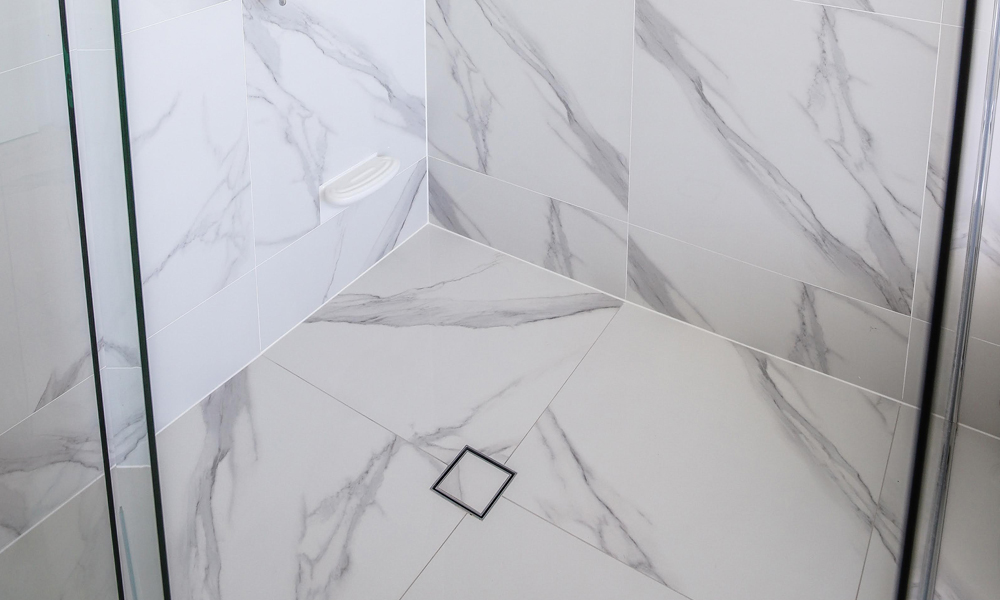 In this image, the tiled bathroom niche can also be seen. This approach is popular with our clients, and achieves a strong continuity in the shower design.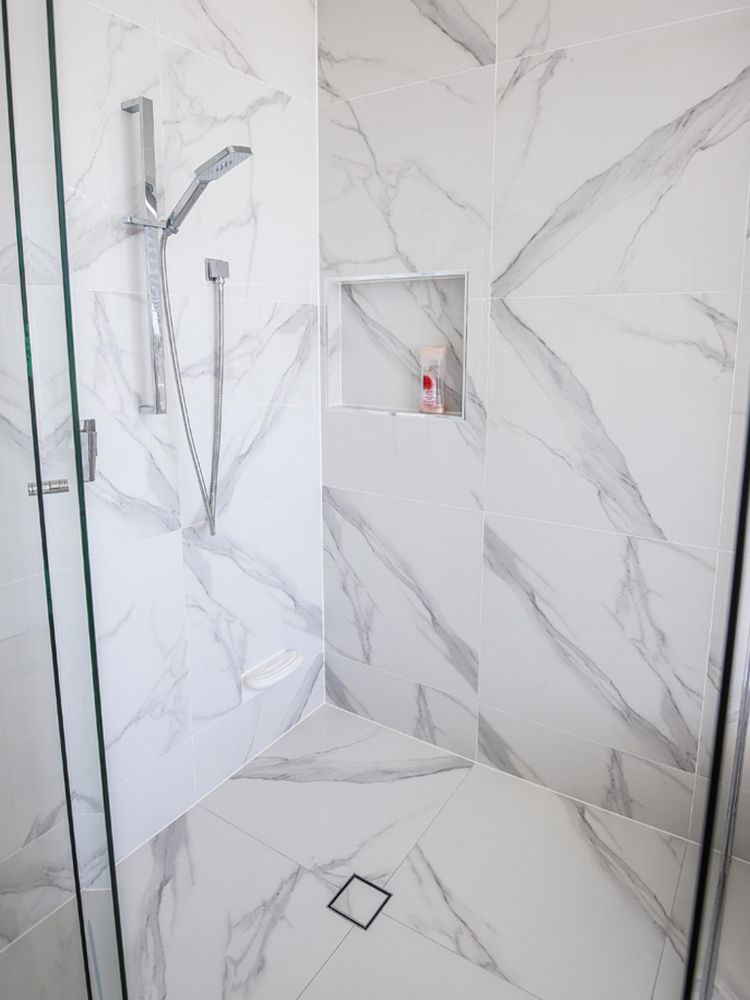 Fixtures & Fittings
The inclusion of a bidet in this bathroom certainly sets it apart from your average bathroom! Reconciling the plumbing for this type of project requires an integrated approach. Our team includes all the trades required for a bathroom renovation – we make it easy for our clients by solving all of the related renovation challenges within our own team.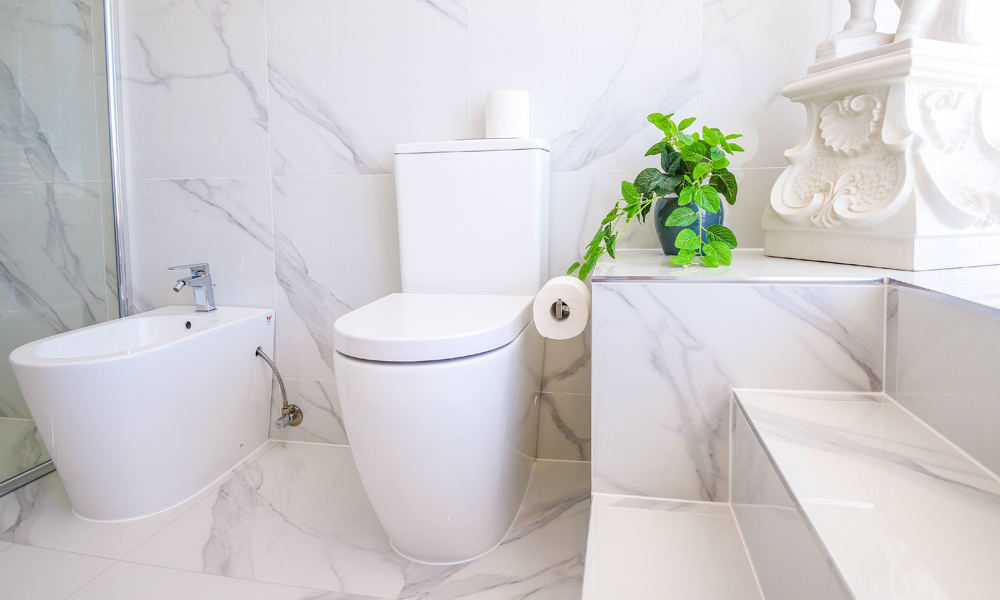 Simple Stylings
This bathroom has style built in! The addition of a small statue and pot-plant create just the right amount of contrast to make the room really sing. This bathroom is dominantly white, with a minimal amount of contrast created between fixtures, tiles and painting. You can learn more about using gloss white in your bathroom design here.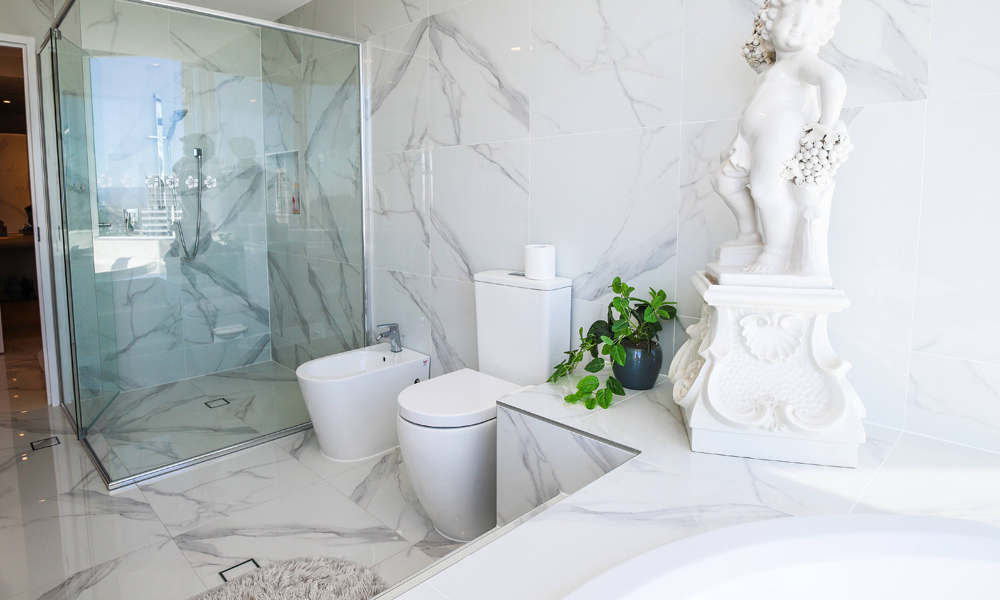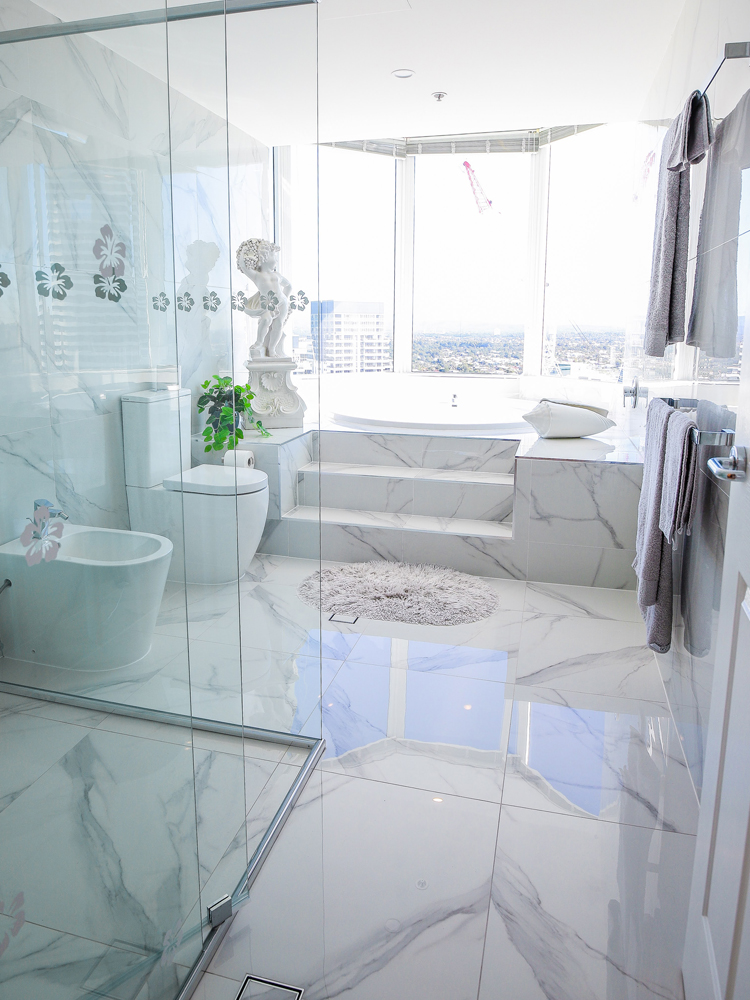 Bathroom Cabinetry
An interesting aspect about this bathroom is the black, flecked laminate vanity-top – the highest-contrast aspect of the entire renovation. This serves to focus the experience of entering the bathroom proper. You emerge as if propelled into the infinite possibilities of this deluxe room.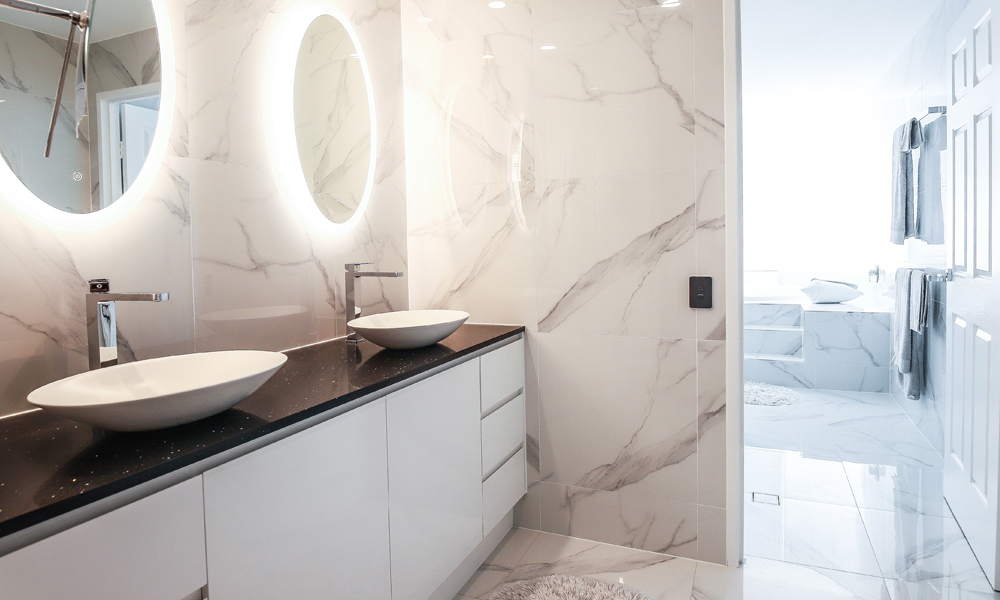 A Bath with a View
This design is informed by notions of ancient Greece / Rome. To enter the bath, which is surrounded by a 180-degree view, you must first ascend the stairs – an other-worldly experience, brought to you by Armrock Constructions!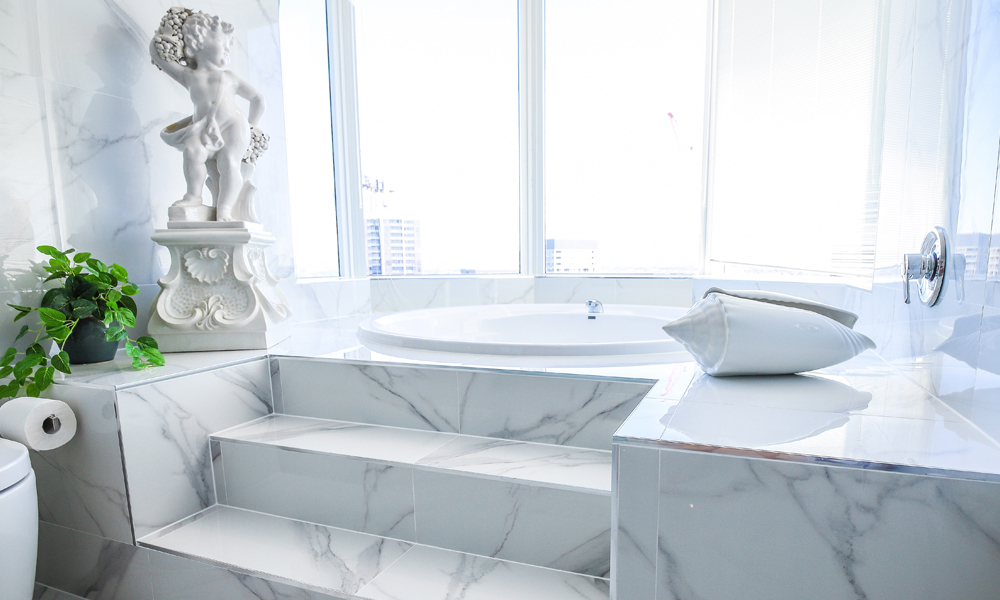 High-Rise Bathroom Renovations
Considering a bathroom renovation? Armrock Constructions has an experienced team, dedicated to great results. Talk to our team about your renovation – every project begins with a free appraisal and quote.