Armrock Constructions specialises in bathroom renovations on the Gold Coast QLD. An important component of any renovation is the splashback and benchtop, aspects related to the bathroom vanity. Learn more about splashbacks and benchtops on this page, or contact our team for a free appraisal and quote for your renovation today.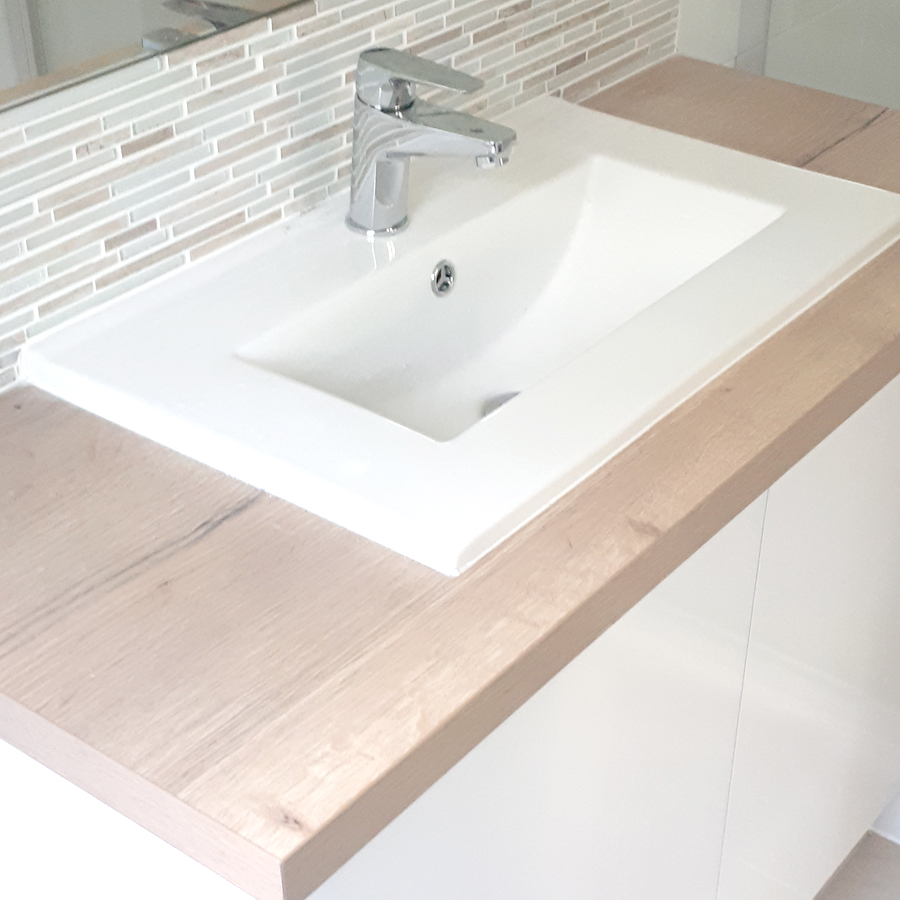 What is a Splashback?
A splashback is the name for the protective area on the wall behind your kitchen or bathroom benchtop. Splashbacks are important in wet areas such as kitchens an bathrooms, and provide the functions of protecting the wall from water and contributing to the design appeal of the room.
Do I Need a Splashback?
Splashbacks are basically an essential inclusion for any situation where there is a wet area (sink, basin) against a wall. There needs to be some type of protection from the water.
What Are Splashbacks Made of?
Splashbacks come in a variety of materials. Examples include tiles, laminate, glass, paint, timber and stainless steel. Splashback options range in quality, looks and functionality. In bathroom renovations, it is quite common for the wall-tiles to form the splashback, in which case they may be the same, or different, to the rest of the wall.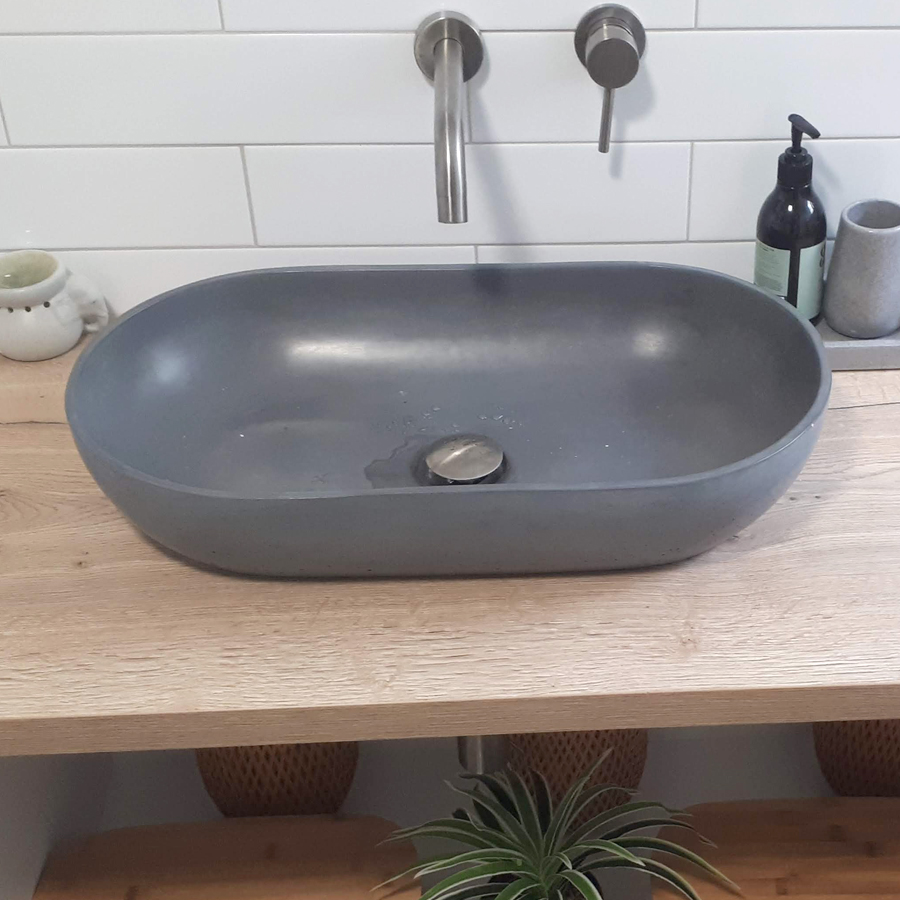 Four Key Splashback Requirements
1. Waterproof
A splashback is primarily there to contain water. A splashback should be sufficiently waterproof to prevent water permeating the wall. This can be achieved through appropriate material (e.g. tile) selection or finishing / sealing.
2. Environmental Tolerance
A splashback may be located close to heat sources including stovetop elements or device motors (e.g. fridge / microwave). A splashback should be equipped to tolerate heat from these sources. Our team will work with you to ensure your materials are up to the task required.
3. Look Great
A splashback should look great! It doesn't need to be flamboyant or OTT to do so. Well-laid tiles always look fantastic even with the simplest design, and our team can help you create a design that will work for your walls.
4. Easy to Clean
Some materials are easier to clean than others. Ease of cleaning and maintenance should always be considered when selecting kitchen inclusions!
For assistance with splashbacks on the Gold Coast, talk to our renovation team today – we're here to help!
Armrock Constructions
Armrock Constructions specialises in bathroom renovations on the Gold Coast. Enquire today for a free consultation and quote for your bathroom, or learn more about bathroom renovations with Armrock here.