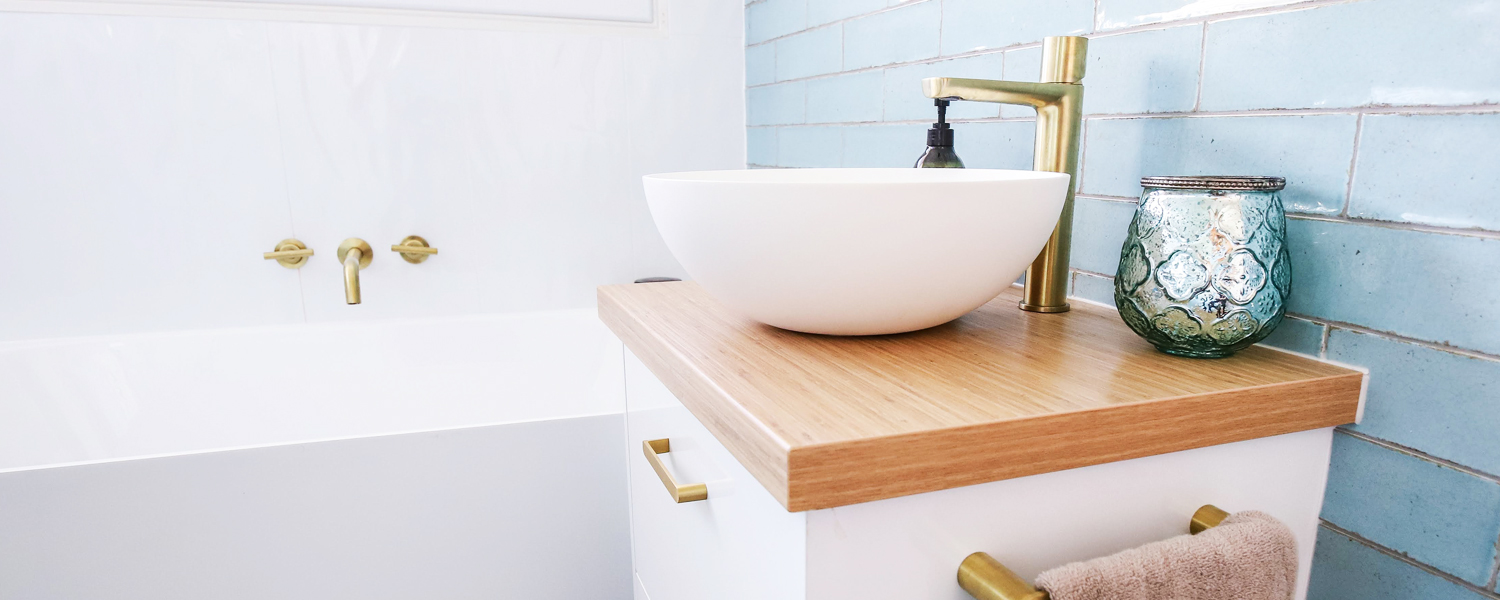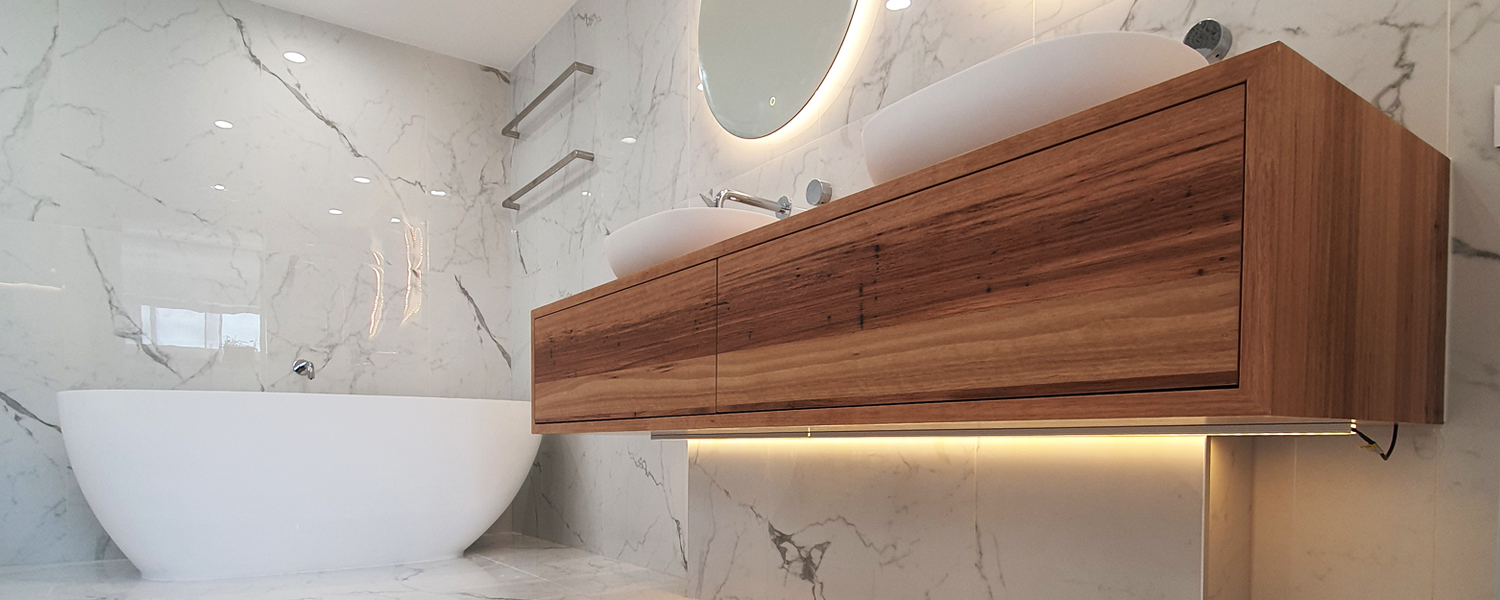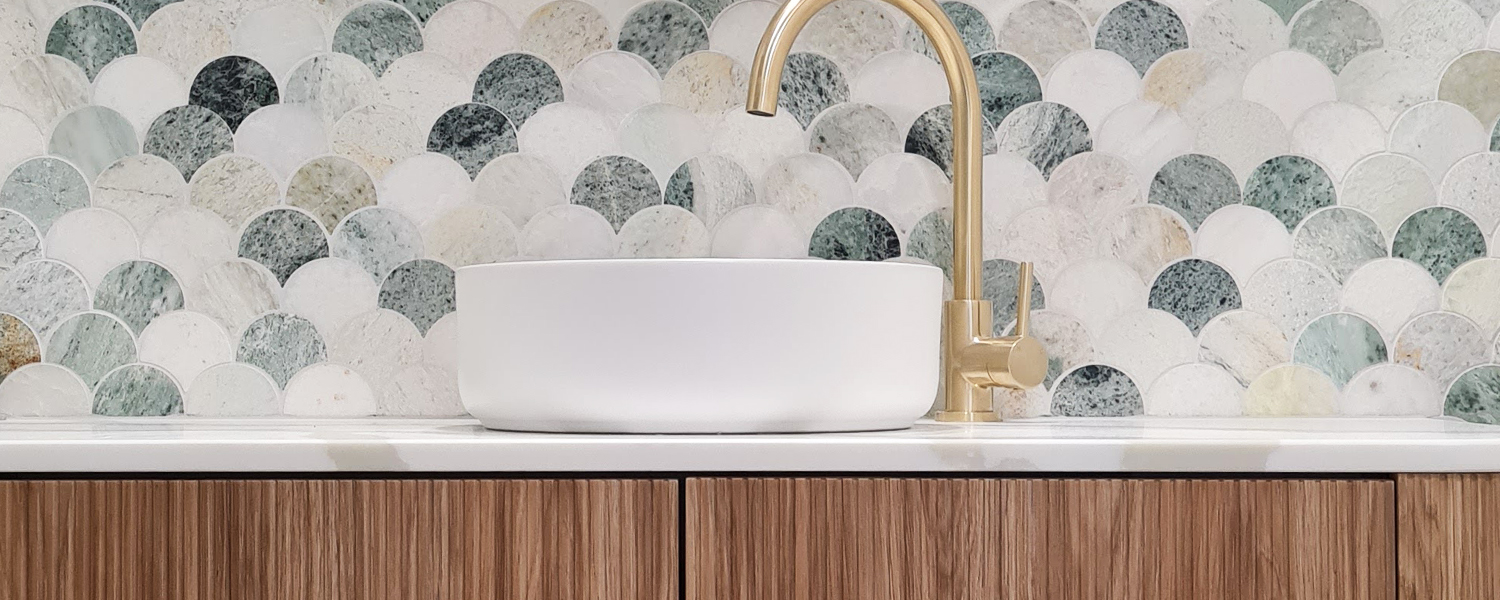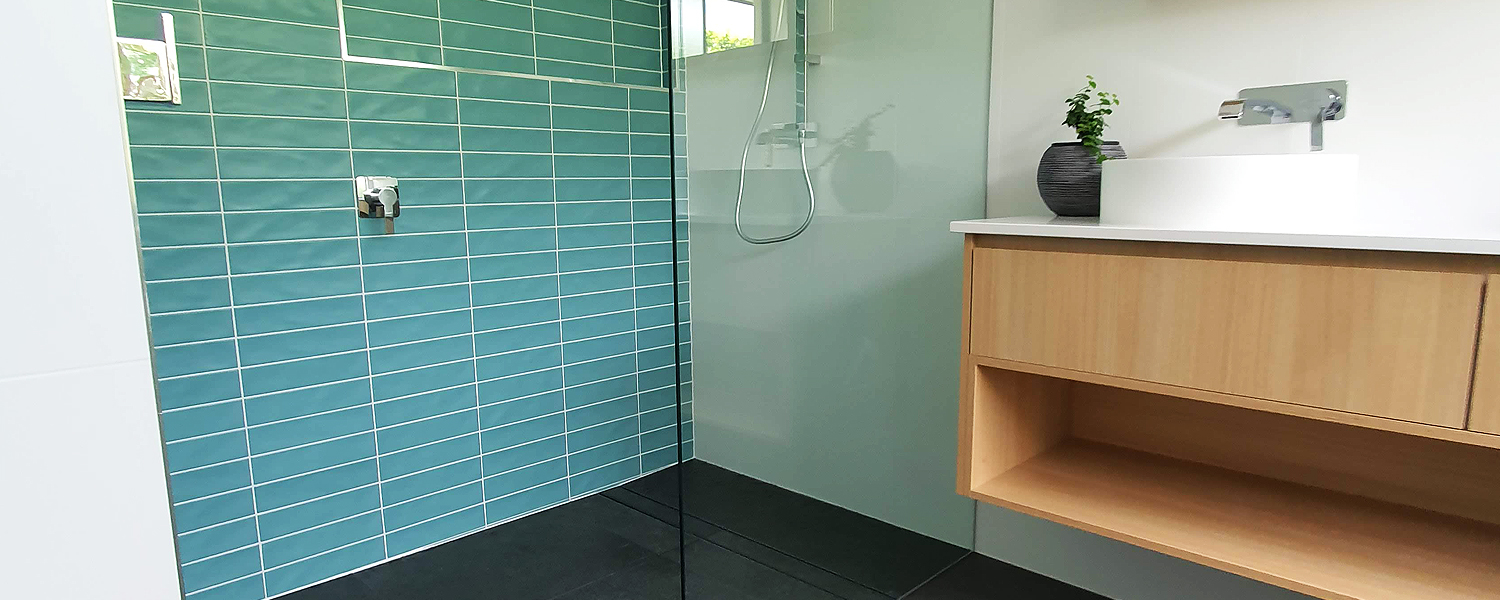 Gold Coast Timber Laminate Benchtop
Timber Laminate Bathroom Renovation
Timber Laminate Bathroom Renovation Design
Timber Laminate Vanity Construction Gold Coast
Timber Laminates in Bathroom Renovation
At Armrock Constructions, we specialise in bathroom renovations on the Gold Coast QLD. A feature of many of our renovations is the addition of a beautiful custom-made vanity unit; the centerpiece of any bathroom project. Bespoke vanity style is often achieved nowadays by utilising timber-look laminates for either the vanity benchtop, cabinet, or the entire vanity unit. The results are so effective that we wanted to showcase some of their uses and share information about their applications to demonstrate how they can be used to enhance your bathroom renovation project.
Meanwhile, If you're looking for assistance with a bathroom renovation on the Gold Coast, please don't hesitate to contact our team for a free consultation & quote.
---
Sections in this Article
---
What are Timber-Look Laminates?
Timber-look laminates are basically materials that are designed to look like natural timber. They're called laminates because they are created through the process of lamination, which just means that they are constructed with multiple layers that are compressed together. If you're really interested, you can learn more about the process on Wikipedia. The important thing to know about laminates is that they are hard-wearing, great-looking and perfectly suited to making beautiful bathroom vanities!
Timber-Look Laminates in Bathroom Renovations
In a bathroom renovation, timber-look laminates are most commonly used in the vanity unit. They're a great asset to bring design concepts into reality. With the wide range of options and styles available, our team can help with the design, construction, and installation of your custom vanity unit. A wide range of effects can be created, producing bathrooms that are variously natural, industrial, juxtaposed, integrated. Following are examples from our recent Gold Coast renovation projects where you can learn more about how we created these effects using timber-look laminates.
Timber Laminates in our Projects
In these Gold Coast Bathroom renovation projects, our team used timber-look laminates for a variety of compelling results. Click through to learn more about the projects, or read on to learn more about timber-look laminates.
There is a lot to love about this beautiful bathroom renovation by Armrock Constructions on the Gold Coast QLD. Take a tour through a bathroom that is built to be enjoyed, and please contact our team to discuss your renovation. Every project begins with a free appraisal and quote. Floor / Wall Marble Tiling This…
The Advantages of Laminates in Bathrooms
The advantages of using a laminated product are best understood in comparison to using other materials for the same purpose. Actual timber is expensive and may be limited in the type and options that are available. Timber-look laminates, meanwhile, are available in a wide range of purpose-designed styles. They're made for bathrooms! Their advantages include:
Hard-wearing
Wide range of styles
Cost-effective
Accessible
Versatile
Corners can be rounded
Textural (some laminates have texture, just like the real thing)
Strong
Water Resistant
Timber laminates can be used to achieve virtually any look you can imagine. No wonder we love working with them so much! In this project illustrated below, you can see how the vanity cabinet and benchtop have been finished with stylish curves, creating continuity with the round mirror and curved bathtub. With a skilful team and a quality product, it's amazing what can be achieved.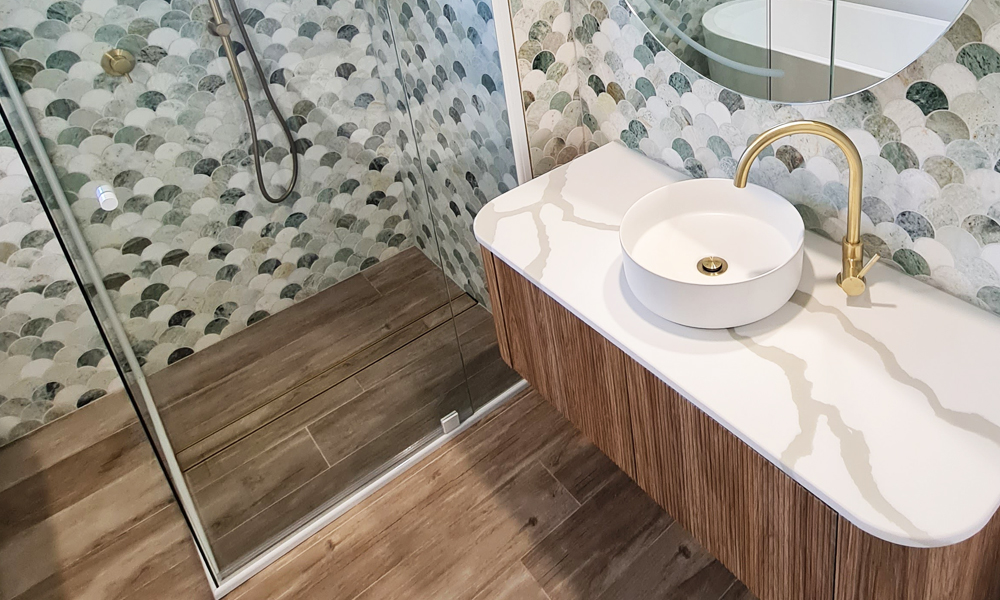 Timber-Look Laminates in Vanity Units
Timber-look laminates are commonly used in our projects to enhance custom vanity units. They can be used for the benchtop, cabinet, or both. The approach depends on the goal of the vanity unit and its intention in the bathroom. The presence of timber elevates the bathroom and helps to connect it with the outside world. Tonally, lighter or darker shades of timber can be used to create contrast in the bathroom, or with the vanity unit itself. Between our carpenters and the design goals, you can capitalise on possibilities such as rounded corners to give your vanity a winning and individual look. In the following image, you can see how the rich, warm timber-tones anchor and connect the greater bathroom elements for a juxtaposed, modern style.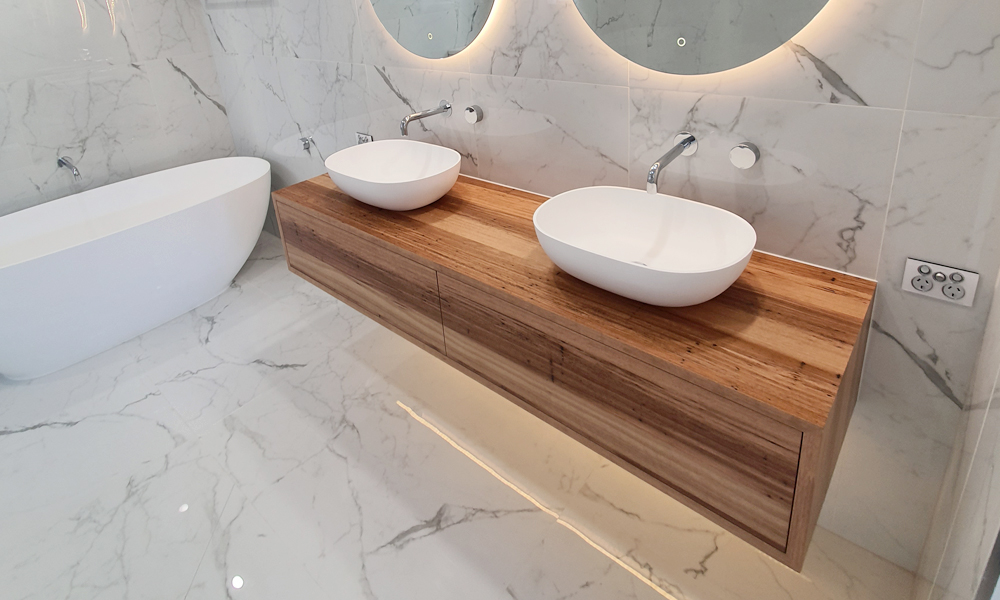 The best thing about laminates is the way they have evolved. Laminates have been around for a long time, and they have come a long way. Whether you're doing a budget renovation or a high-end renovation, laminates are an option to consider. The wide range of styles and excellent engineering available, in conjunction with their competitive price-point, make laminates an essential consideration in any bathroom renovation.
Timber-Look Laminate in Bathroom Flooring
Timber-look laminates are also often used as a solution for bathroom flooring. The attributes that make them a winning solution for vanities also apply to flooring. Due to their larger visual footprint in this role, they have the ability to have a truly transformational outcome on the bathroom design.
This bathroom renovation project utilises a textural mosaic tile, timber-look floor tiles and brushed brass tapware for a holistic result.
This warm, inviting bathroom renovation demonstrates why Armrock Constructions is a leading bathroom renovation company on the Gold Coast.
Laminate Products We Work With
We have been achieving great results with Nikpol's EGGER range on our recent bathroom renovation projects. [Learn more about these options on their website] For timber laminates, this range even includes timber grain textures, making for a complete timber experience and creating a natural, calming aesthetic for your bathroom renovation.
In our Gold Coast renovations, we discuss options with our clients to communicate how your design objectives can be best met. Utilising the timber approach is a fantastic way to create affordable control, flexibly suiting the installation of the new vanity into an existing space.
Successful Gold Coast Bathroom Renovations
Bathroom renovations can be complex – numerous careful decisions and actions are required, in the right order, to build a bridge between your vision, your structure, your budget and your new bathroom. We're here to help you make it a success. Get your bathroom renovation started today with the team from Armrock Constructions and make yours a success too.
Organise a Free Quote for Your Bathroom Renovation: