Armrock Constructions specialises in bathroom renovations on the Gold Coast. In any bathroom renovation, a number of important choices must be made about materials, inclusions and styles. In this article, we review the topic "Are Laminate Splashbacks a Good Bathroom Choice?"
What is a Bathroom Splashback?
A splashback goes on the wall directly behind a sink or wet area. It is a distinct section, designed to add a layer of protection against water splashing onto non-water resistant areas, and also has a role to play in the presentation of the room. In the following image, you can see the splashback on the wall beneath the lights, behind the vanity unit.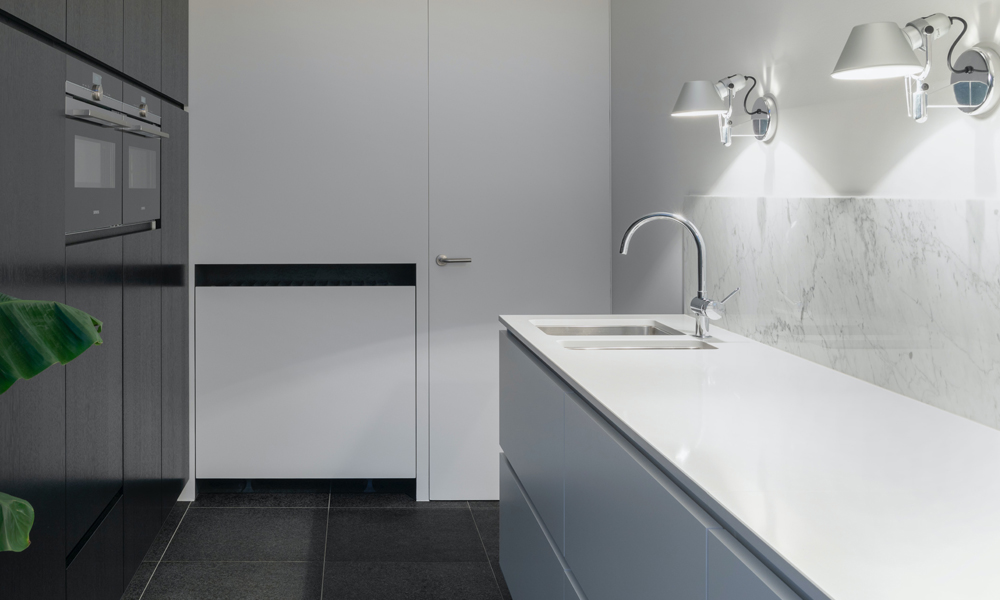 Splashbacks can be used in bathrooms, toilets, laundries and kitchens. Splashbacks can be made from different types of materials including tiles, acrylics, glasses, laminates, and other water resistant options. In this article, we're looking into splashbacks made from laminates, and whether they are a good choice to use in a bathroom.
Do I Need a Bathroom Splashback?
While having a splashback isn't essential, it is essential to protect your home from water. A splashback is not the only way of achieving this. A popular option in many of our Gold Coast bathroom renovation projects is to extend the wall tiling behind the vanity to provide a layer of water resistance and protection. This style is demonstrated in the following image: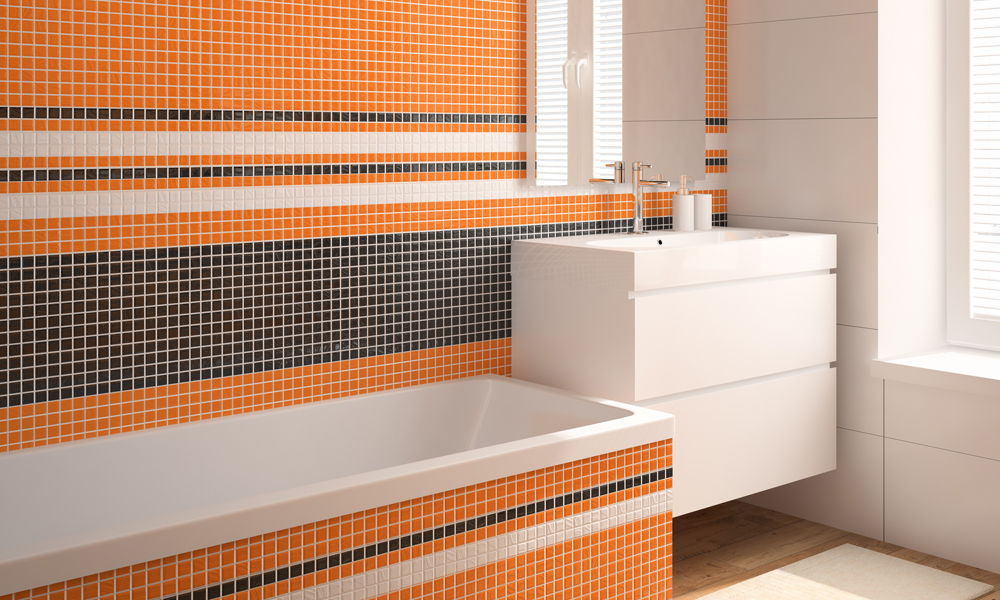 This is just one of many possible ways to solving the problem of protecting your walls from water. Another example follows, where the mirror is extended down to the top of the vanity, ensuring water resistance is achieved: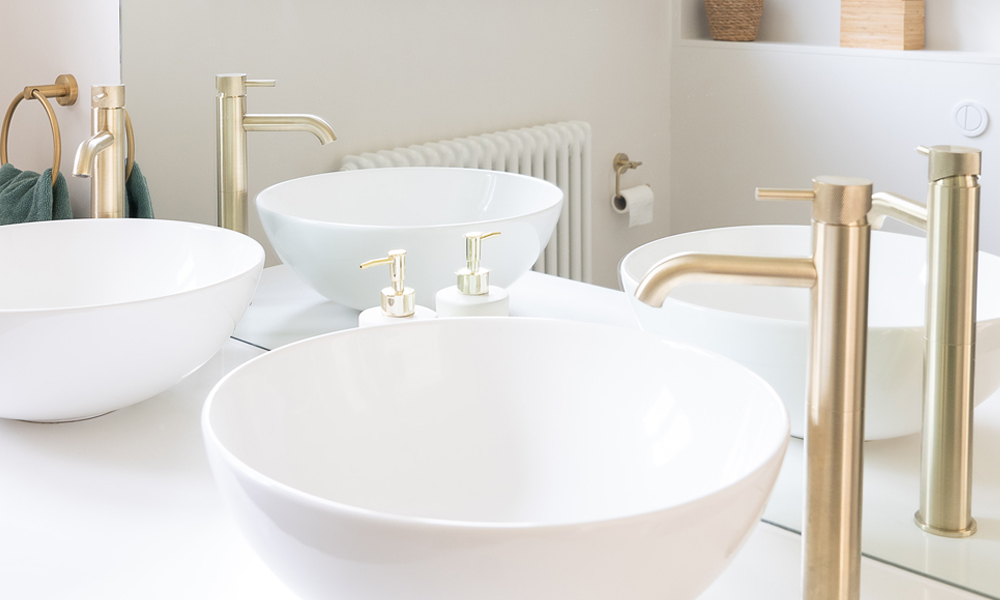 While splashbacks aren't the only way to solve the problem of water-resistance behind the vanity, they are a popular solution for this problem because of the design advantages that they can bring to a bathroom. When the decision is made to include a splashback, the next choice is the type of material to use. Are laminates a good option to use in a bathroom splashback?
Laminate Splashback Viability
Bathroom splashbacks need to be water-resistant, hard-wearing, long-lasting and easy to clean. A high-quality laminate splashback meets all of these criteria. Unlike kitchen splashbacks, where proximity to the heat of a stovetop may rule out a laminated solution, they are definitely a good option to consider in bathrooms.
In addition to these features, laminate splashbacks can also be custom-made by our team to suit your vanity unit, and come in at a favourable price point compared to other splashback options. This makes laminates a highly viable splashback option for bathroom renovations.
Laminate Splashback Benefits
A principal benefit of laminate splashbacks is the stylistic possibilities. Laminates represent the opportunity to incorporate a huge range of styles into your bathroom design. Check out some of the options available in the Nikpol range here. You can use them to simulate timber, stone, acrylic, or introduce patterns and dynamism into your design. Learn more about timber-look laminates here. Some laminate solutions also include texture, making their presence dimensional and truer to the original material that they are replicating.